All Posts Tagged With: "David Babaii for WildAid Styling Iron"
David Babaii's Hair How-To: Catherine Zeta-Jones at 37th AFI Lifetime Achievement Awards!
After gently towel-drying her hair to remove excess water, I warmed a small amount of Hair Polish in the palms of my hands before applying it through the hair. I've found warming this product actually boosts its ability to seal the cuticle, while repairing and strengthening each strand. Not to mention the shine!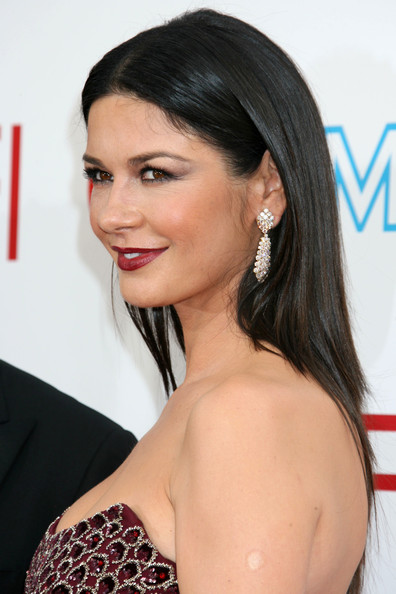 Next, I dried her hair using my David Babaii for WildAid Blow Dryer with the nozzle attachment and a large round brush to smooth hair straight. Try to avoid any metal coated brushes. These brushes only generate unnecessary heat and will cause hair to be baked not dried. I sectioned her hair first: top, sides and back. To begin, I started by drying the nape area first and then proceeded until her entire head was dry.