All Posts Tagged With: "Red Hair"
Last night, April 26, 2011, Blake Lively showed up to the Time 100 Gala in New York City with a new strawberry red hair color. Miss Lively as a redhead? Do you love?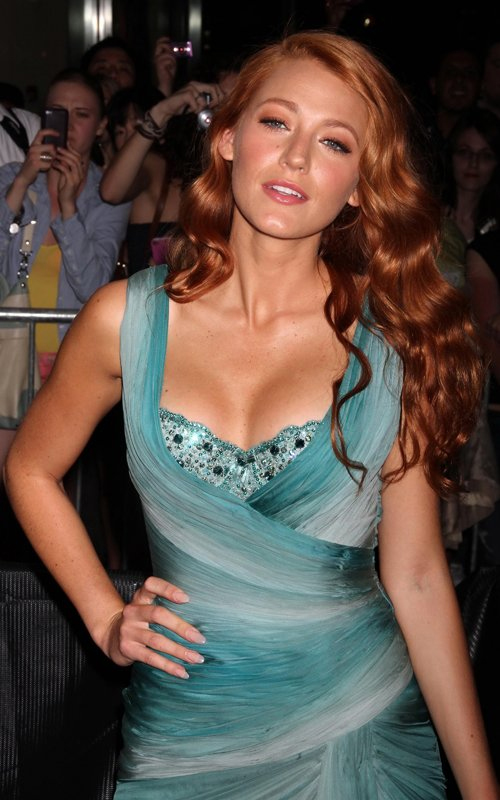 This has been an exciting week of celebrities changing hair color! First Khloe Kardashian-Odom sported her brand new red hair at the 2011 People's Choice Awards, then Lauren Conrad surprised us all with her new look as a brunette.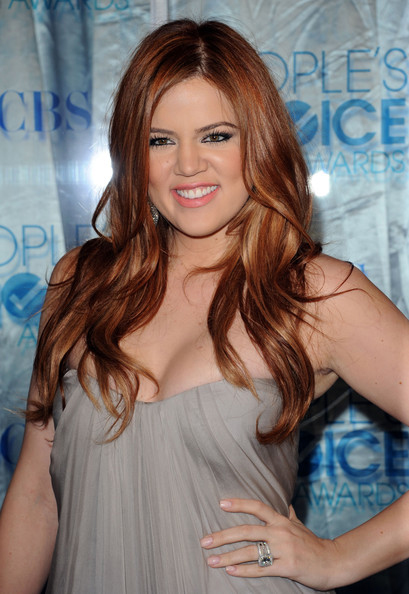 Khloe Kardashian gone redhead. Rita Hazan Talks Celebrity Hair Color Transformations.
Celebrity colorist Rita Hazan has provided Marta Walsh expert tips and comments on Khloe Kardashian's new hair color.
Rita on Khloe's new color:
Khloe Kardashian arrived to the 2011 People's Choice Awards last night, January 5th, 2010, with a new red hair color. Do you love the new redhead Khloe Kardashian?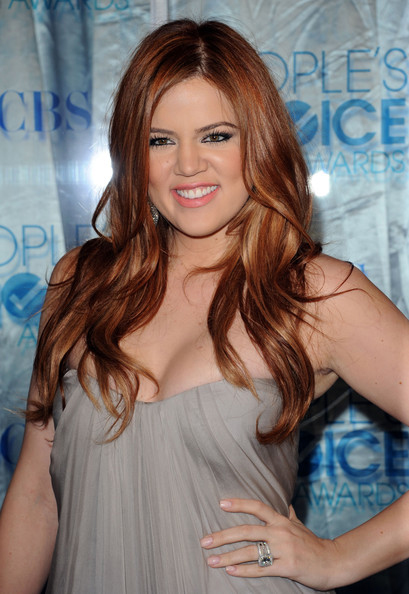 Emma Stone's hair color. Emma Stone was spotted with a new blonde hairdo at the Trevor Live event in Hollywood, December 5, 2010. Do you love Emma's new blonde hair or you miss the red hair? BTW I hear Emma Stone is a Scottsdale AZ native (Talking Makeup & Marta Walsh's headquarters:).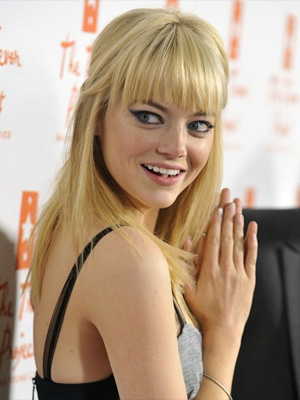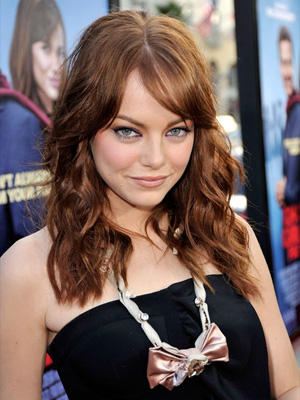 Spotted: Marta's favorite girl Hayden Panettiere sporting a new red hair color! I need few seconds to get used to it, it's not too bad actually. What about you guys: Do you love Hayden has a redhead?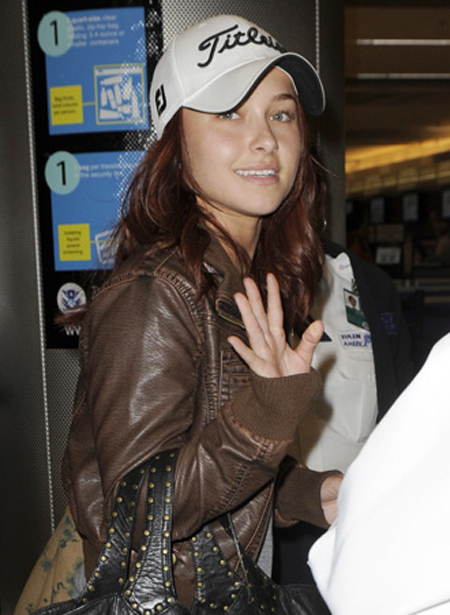 Eva Longoria Parker and Hayden Panettiere New Short Bob Hair Cut
I'm excited to share with you my interview with Wella colorist Eva Scrivo. Eva is a stylist, colorist, and owner of the Eva Scrivo Salon in New York. Eva is also known as the Long-time stylist to Martha Stewart and a frequent guest on her show. And on top of it all, she is an all around beauty expert and has a call-in show on Sirius called Beauty Talk and wrote a beauty guide that will be published for Fall 2010.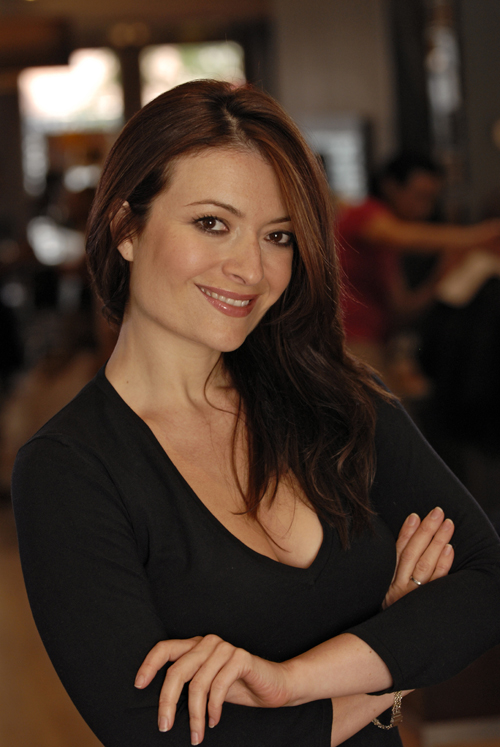 Eva Scrivo
In this interview Eva Scrivo talks about why she has decided on a career in hairdressing and some of her biggest breaks as a top colorist. Gives advice on hair and on what does it take to have a career as a top hairdresser. You will also find out which city Eva loves the most.
Marta Walsh: When and why did your fascination with hair begin?
Eva Scrivo: Growing up, I was an avid student of the arts. Painting, pottery and theatre were all subjects I loved. This absolutely laid the groundwork which led me to choose a creative field like hairdressing as a career.
Scarlett Johansson on Glamour Magazine November 2009 in red hair. Is red hair in? Jessica Alba just died her hair red too.
Scarlett talks on body image in the magazine: "There was this rumor mill cranking out stories that I had lost 14 pounds—I could never lose 14 pounds…I hate seeing these ridiculous articles where [tabloids] guess someone's weight…I can't look at somebody who is 6 feet tall and 120 pounds and say, I'm going to get that body. That's just never going to happen. You have to work with what you've got."
Scarlett on the red carpet: "I have a tumultuous relationship with it because I love to get ready for the red carpet, but being on it is very uncomfortable. It's so freakish and weird. I get flop sweats, dry mouth, heart palpitations, allover panic!"
Celebrity Hair Watch: Actress Jessica Alba was spotted recently with a new hair color: red ! Jessica went from brown hair to blonde and now red hair. Wow, I can't keep up!:)
What do you think guys: Do you love Jessica Alba's new red hair?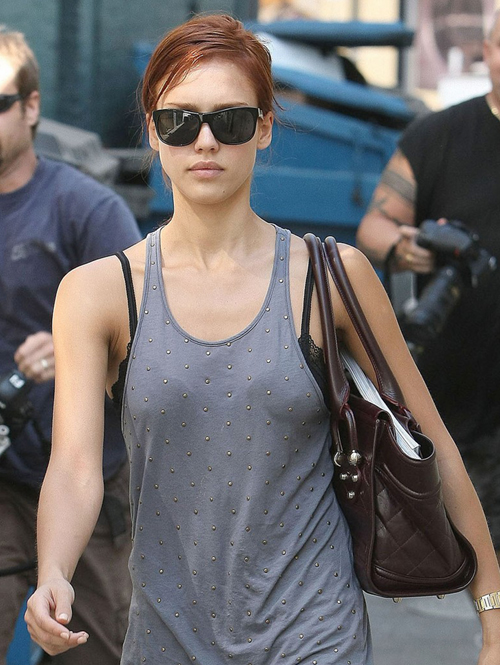 Image via: justjared.buzznet.com
Lindsey Lohan has recently changed her haircolor back to red from blonde. Do you like?
Lindsey Lohan with blonde hair: