Not sure if you heard, but Lindsay Lohan's photo-shoot spread for Playboy has been leaked to the internet prematurely.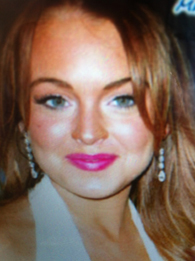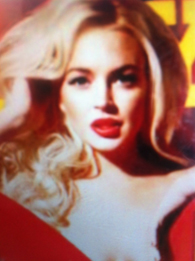 L to R: Lindsay Lohan before photo-shop and 'work' done, and Lindsay after…
Lindsay Lohan Nude Playboy Photos
Well, I was shocked to see Lindsay's lips the size of a big red apple. Really to be honest she doesn't even look like herself (Lindsay's natural lips are quite thin). The pics in Playboy are like the extremely enhanced version of Lindsay. OK, can you see the before and after pics above?
To the left is Lindsay Lohan before her obsession with Marilyn Monroe, and before her platinum blonde, nose, breast, and lip….jobs. The point I'm really trying to make is that magazines portray a very unrealistic, exaggerated, and bigger than life images of what women should like like. No doubt the Playboy version of Lindsay looks hot but don't feel bad about it girls, with a little a bit of photoshop and this and that, we can all look like that, just about.