Today I'm giving FCUK friction for her eau de parfum a go and I'm loving it. Smells like cashmere on the skin not too floral, warm, smooth, dense, how I like my perfume. It actually smells really good:). Lindsay Lohan is on the FCUK friction perfume boxes BTW. Being herself I guess, sexy, and I'm all about it.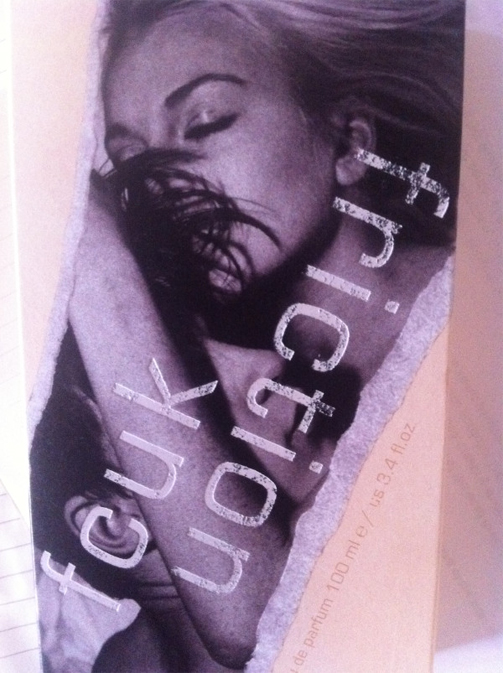 FCUK friction fragrance
The male model opposite (or should I say in top of) Lindsay Lohan is model Petey Wright. I also approve FCUK friction fragrance for him perfect for Valentines Day. Again the magic word is: SEXY.
FCUK friction perfume for her is describes as "hypnotic fruity, floral gourmand fragrance" and it was created by Carlos Vinals & Steve Demercado of the acclaimed, Fragrance Resources. Fragrance notes: pink honeysuckle, apple blossom, red berries, creamy coconut, spun sugar, vanilla absolute, pink jasmine, white vetiver, blonde woods, sandalwood, amber, magnetic musk.
The glass flacons and packaging were designed by Chad Lavigne.
The outer packaging for friction was created by famed photographer Yu Tsai.
FCUK friction for him is described as "sensual Oriental, Ambery Fougere fragrance" and was created by Irina Burkalova of fragrance house Givaudan. Perfume notes: mandarin, green fruits, fresh lavender, black coconut, geranium, marine, cardamom, rum accord, amber, leather, patchouli, and musk.
Available at select perfumeries worldwide and www.FCUKFRICTION.com