Get perfect summer waves with help from Ken Paves and hairdo Clip-In Extensions. Summer hair should look easy and effortless, so ditch the blow-dryer and opt for the sexy, tousled look!
Here are two quick and easy options to achieve this beach-worthy style: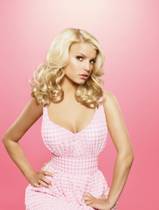 hairdo Clip-In Wavy Extensions ($95-$110) instantly add volume, length and texture to your hair! These easy-to-use, one piece extensions are the perfect way to get that "just off the beach" look in a snap. The extensions are already styled for you, so achieving this style is just as effortless as it looks! Available in 16 multi-tonal shades and created with patented Vibralite, hairdo revamps your look to create a sexy, natural-looking style.
Ken Paves Healthy Hair Curl Balm ($30) is the perfect way to bring out your hair's natural waves. Comb it through damp, clean hair and it instantly enhances waves while herbal extracts detangle and combat frizz.

Finish off this style with Ken Paves Healthy Hair Strong Hold Shaping Spray ($24), it keeps humidity at bay and holds flexibility without flakes or frizz.
Marta Walsh interviews Ken Paves