All Posts Tagged With: "ULTA"
Celebrity hair stylist Ken Paves tells Talking Makeup how to get Nelly Furtado's hairdo at the 2009 AMA's!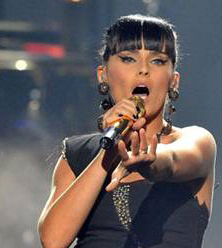 "For Nelly, we (Roberta Rogers from my LA salon and I) created a sleek ponytail with thick, modern chunky bangs. We started by spraying her damp hair with a volumizing spray (try my Ken Paves Healthy Hair Volumizing Spray, $22), and blowing it straight with my Ken Paves Professional Hair Dryer ($100, ULTA), using a Mason Pearson brush.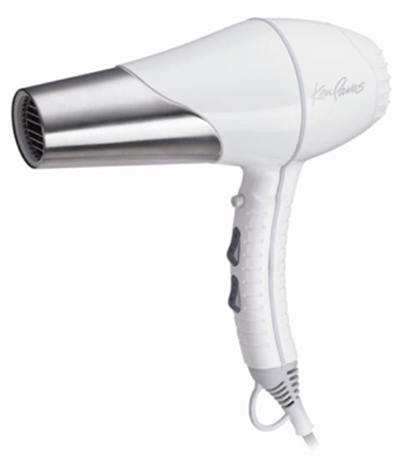 This last weekend I bought the 1875W SuperSolano Professional Hairdryer as my backup blow dryer. I can't wait to try this one. I've been using SuperSolano for years, a tip I got from a hairdresser in Bumble & Bumble salon in New York where I used to do my hair. I stop buying it because I got distracted with other brands lol. *So guys, I'm will keep you posted with my review:)
*An Update: 1875W SuperSolano Professional Hairdryer was and is THE best hairdryer I've ever owned! It's powerful so if you have long thick hair like me it will cut down drying time. It gets hair super straight and sometimes you would even want to skip on styling iron. And it's priced pretty fair, just over $100. The SuperSolano is a salon quality blow dryer at home! Perfect.
1875W SuperSolano Professional Hairdryer is available at ULTA and ulta.com. SRP: $119.
I go with Mario Badescu years ago in New York City. I remember 'it' was the it spot to get pampered and get great facials for my co-workers on the trading floor in midtown Manhattan. I even once got a special treat to get a facial done at the Mario Badescu spa in New York City and it was quite a pleasant experience. This is almost 9 years ago my friends!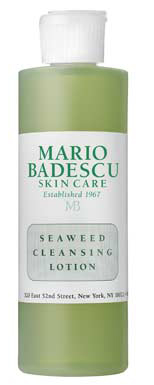 More recently, I've been using the Mario Badescu Seaweed Cleansing Lotion in the evening after I cleanse my face to get my face nicely toned, or sometimes in the mourning before my shower in those days when I think I didn't get a good face cleansing the night before. This cleansing lotion is gentle even if you keep reapplying with a cotton pad. Formulated with Aloe Vera, Algea Extract, and Witch Hazel which seem like just simple and classic ingredients for your skin. BTW, after a quick trip to the local Scottsdale ULTA here in Arizona I've discovered that they carry the Mario Badescu skin care line. Perfect!
Billy Jealousy launches an exclusive kit for ULTA and ulta.com for $24 (value $36).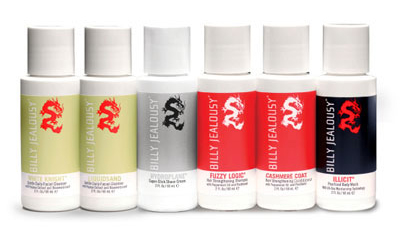 Just in time for the Holidays, Mr. Billy Jealousy has launched a little something special with his friends over at ULTA. Now you can finally give your man that subtle hint of what to use before date night or a day at the gym.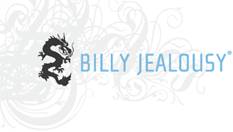 2oz White Knight Facial Cleanser: White Knight contains essential moisturizing agents to provide necessary hydration while cleansing skin. The white, foaming formula cleanses without stripping the skin of essential oils. SLS-free, Paraben free, no fragrance added.
ULTA Awards $80,000 in Scholarships: Committed to positively impacting the future of women, ULTA launched in 2008 the ULTA Enrich, Empower & Enlighten Scholarship Fund to benefit outstanding high school senior girls in select communities across the country.
Sixteen deserving young women were selected based on their academic achievements, community involvement, leadership qualities and commitment to continuing their education; each girl received a scholarship to the educational institution of her choice.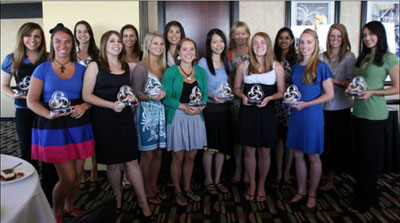 The young women also were offered the opportunity to take advantage of a special trip to Chicago for an awards luncheon and shopping spree at ULTA on State Street with Lyn Kirby, President and CEO of ULTA.
Lauren Conrad stepped out recently flashing multi-colored nails. I must admit, my nails look like that when I play around with nail polish at ULTA. But can this be a whole new cool look?
Tell us what you think: Do you get inspired by Lauren Conrad's multi-colored nails, or this look is just NOT for you?:)

Dario Alequin/INF
Story & images via: stylenews.peoplestylewatch.com
If you are a college student and also love shopping for makeup and skincare, you don't want to miss out on this great offer from ULTA!
ULTA, the largest U.S. beauty retailer with one-stop shopping for prestige and mass cosmetics, skincare and hair care products and Salon services- is now offering a "College Day" discount!
How does it work: On the first Tuesday of every month, bring your college student ID to any ULTA location and receive 20% off your entire retail purchase and Salon service.
Log onto ULTA Beauty's Facebook.com fan page each month to learn more about College Day and to find an ULTA location near your campus. SO exacting!
ULTA is located just minutes away from hundreds of campuses nationwide, and now students have a one-stop-shopping spot that offers escape, experimentation, esthetics and value just for them.
ULTA the ultiamte beauty destination adds 6 new vendors: STILA available January 1st, Dermalogica available January 1st, DDF available February 14th, LORAC available March 1st, Bloom available March 1st, Paula Dorf available March 1st. 
About ULTA:  Headquartered in Romeoville IL, ULTA opened it's doors in 1990.  Today, ULTA has over 200 stores in 26 states and has developed an extensive private label line, including eye shadows, nail lacquers, lipsticks (over 170 shades), skincare, bath and body products, as well as a spa line. 
On September 10th, American Idol's Katharine McPhee and the leading beauty retailer ULTA honored the inspirational achievements of Step Up Women's Network at a Hollywood luncheon and celebrated the launch of YouAreMyInspiration.org, an innovative fundraising website in support of underserved teen girls.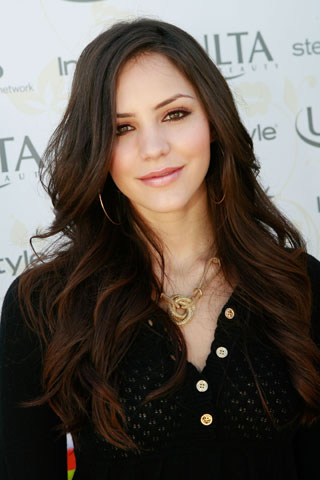 Step Up Women's Network is a nonprofit organization dedicated to strengthening community resources for women and girls. Attendees included leading influences from the beauty, entertainment and publishing industries as well as local girls involved in the Step Up's teen empowerment programs.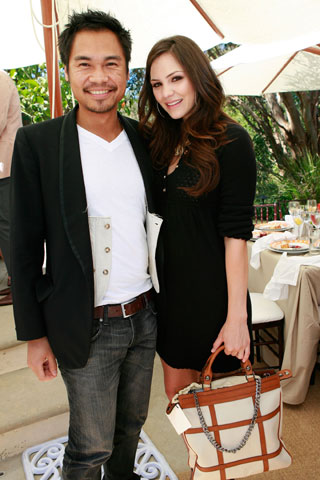 With support of ULTA, YouAreMyInspiration.org was created as an interactive online gift house where women can honor someone special in their lives while helping to create better futures for underdesrved teen girls.  Visitors to the site can acknowledge visionary women who have inspired them with a special "inspiration gift" donation to Step Up Women's Network.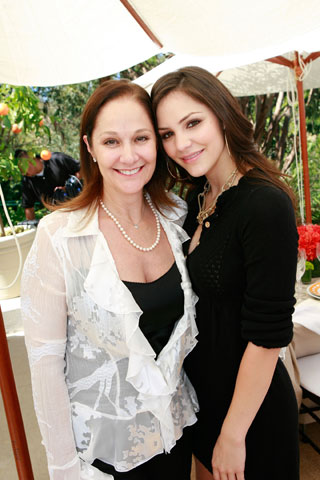 Each donation directly benefits teen girls.  Donation of $50 or more, the honoree will receive a limited edition necklace symbolizing the power of inspiration, designed through the collaboration between ULTA and famed jewelry artist Isabelle Bijoux. 
Be&D, a luxury handbag brand created by Be Inthavong and Steve Dumain, designed and exclusive handbag for the event.  Celebrity chef Akasha who is also know for her creative organic meals catered the luncheon.