All Posts Tagged With: "Lyn Kirby president and CEO of ULTA"
ULTA Awards $80,000 in Scholarships: Committed to positively impacting the future of women, ULTA launched in 2008 the ULTA Enrich, Empower & Enlighten Scholarship Fund to benefit outstanding high school senior girls in select communities across the country.
Sixteen deserving young women were selected based on their academic achievements, community involvement, leadership qualities and commitment to continuing their education; each girl received a scholarship to the educational institution of her choice.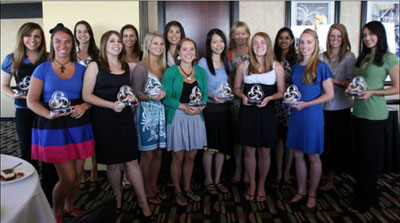 The young women also were offered the opportunity to take advantage of a special trip to Chicago for an awards luncheon and shopping spree at ULTA on State Street with Lyn Kirby, President and CEO of ULTA.