New York Fashion Week Fall/Winter 2010 Report: Avon for Mackage.
Avon's Global Stylist Advisor Tippi Shorter created the hair look for the Mackage fall 2010 runway show, supported by a full team of Avon stylists. Tippi also creates dashing 'dos for stars like Alicia Keys and Mary J. Blige.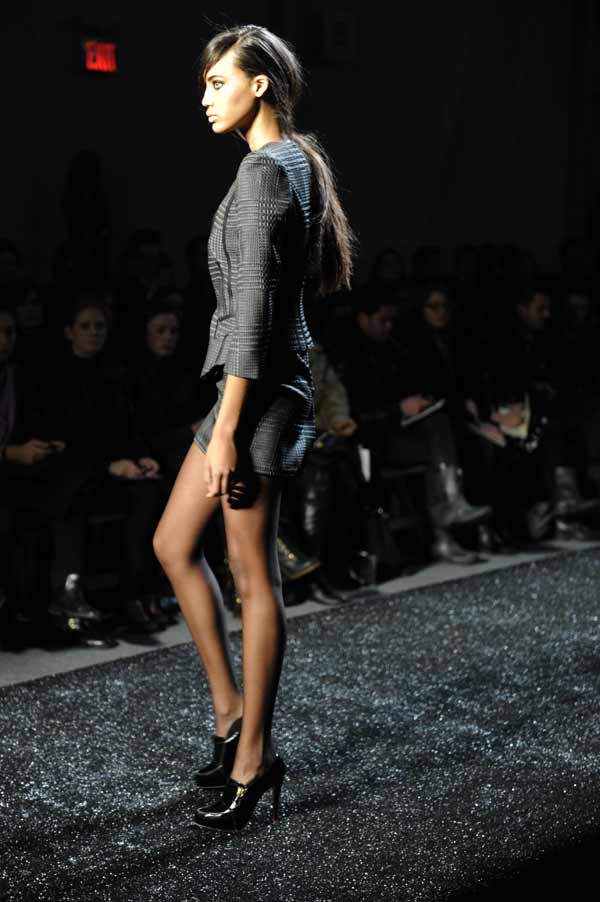 Hair Tutorial: Here's how to achieve this runway "Second Day Chic" hairstyle as called by Avon at-home!
Apply Advanced Techniques Volumizing Mousse by Avon to hair that has been dried straight, evenly distributing create a sturdy base for the style. Use a comb to create a deep diagonal part that extends from the hairline just above outside corner of one eye to crown.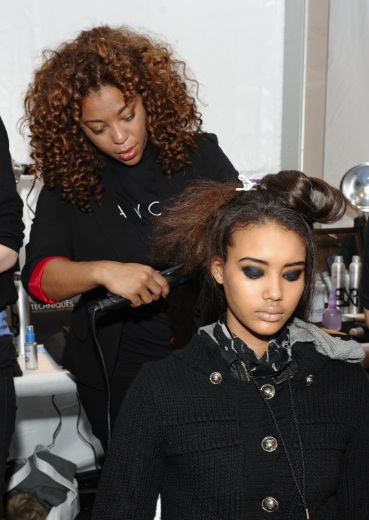 Using a round barrel brush and blow dryer, create a defined part by blowing the front section forward to create a dramatic sweep across one eye. Just below the crown, backcomb a 2-3″ section of hair and drape over the back of the head to distribute the teased pieces. Gather the bottom section of hair (below the diagonal part) and tie off into a low ponytail using a clear elastic band. Mix Advanced Techniques Moisture Sleek Smoothing Serum and Shaping Gel and apply by hand to the front section of hair enhancing the drape across the front of the face. Gather the draped section of hair and pull into the loose low pony, securing with bobby pins. Finish with Advance Techniques Mirror Shine Spray by Avon for a high shine finish.