All Posts Tagged With: "Hallie Bowman"
Celebrity Stylist Celebrity Stylist for Pantene, Hallie Bowman dishes on Spring 2010 Hair Trends.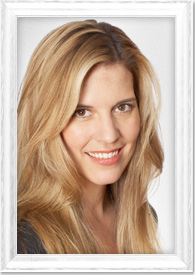 Hallie Bowman
This spring, it's all about letting your locks embrace the whimsical, refreshing atmosphere of the season. "Last season, we saw a lot of conventional looks – super sleek, tamed texture, perfect twists and classic chignons. When I think spring, I think unexpected playfulness, so I'm excited that the hair trends I'm seeing are in synch with the essence of the season. Classic styles will go to the extreme or, as I like to think, depressed winter hair is finally ready to be exposed again, yet looks will still maintain a genuine romantic feel that reflects the positive mood of warmer weather."
Miranda Kerr's hairstyle (in images below) reminds me of Kirsten Dunst's hairstyle for the 2009 CFDA Fashion Awards. Kirsten's hair was styled there by Pantene's celebrity hairstylist, Hallie Bowman. I don't normally wear my hair up, it's a habit I find very difficult to break. But, I must say, I wouldn't mind to wear my hair like this (if I ever get invited to a red carpet event…a gal can dream:) I've first learned about The Mixed Textured Chignon by Hallie, and Marta calls it: 'The modern Chignon'. This is a great alternative to the classic Chignon. Not too many people look great with their hair pulled tight and away from face like in a classic Chignon. It can look a bit harsh. Thoughts?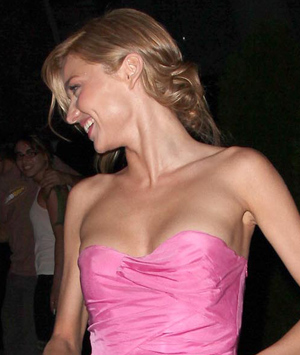 Miranda Kerr's images via www.hollywoodtuna.com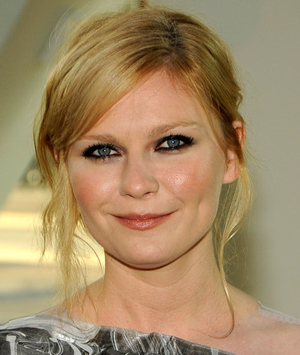 Kirsten Dunst's hairstyle for the 2009 CFDA Fashion Awards
Few weeks ago I was in a desperate need of a new blow dryer. My old one just broke, and I'm NOT naming any names. So I took a trip to ULTA Scottsdale Arizona and find myself standing and staring at a shelf  full of beautiful blow dryers. Now, which one should I choose? Thanks to a fabulous sales girl, Tina, I decided to get T3 Bespoke Labs Evolution Dryer.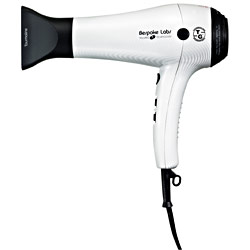 T3 Bespoke Labs Evolution Dryer costs $300!! I know! I  must say, I was quite skeptical at first to spend that much money on a blow dryer. But, I always remember something Pantene's Celebrity Hair Stylist Hallie Bowman said: Save your big bucks on hair products but invest in the BEST styling tools. Because good styling tools will cut down on styling time, and the time your hair is exposed to damaging heat. Makes sense. Fast forward 3 weeks later, and I'm one happy customer with great looking hair:) Thank you Tina and ULTA Scottsdale for helping me pick my dream blow dryer!
The other day Pantene Nature Fusion Smoothing Creme from Pantene's Smooth Vitality hair care line saved my hair. I was swimming a lot lately and spent some time in the sun with my guests from England.  All which took a toll on my hair. I needed to add back moisture and silkiness to my hair. Right after I washed my hair and towel dried it. I applied a small amount of Pantene's smoothing creme on the the ends and very lightly on the top part of my hair. Remember: Do not apply on roots. Conditioners tend to weigh down hair if applied roots. I then blow dried my hair like usual. I could finally brush my hair with my fingers for the first time, in weeks:)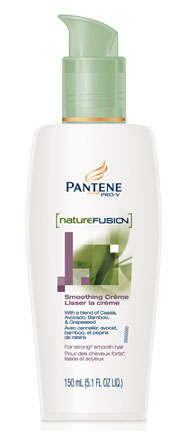 I attended the Pantene special meeting with Hallie Bowman, Pantene's Expert Celebrity Stylist, last week watching her transform everyday women into red carpet divas in minutes just using Pantene products. Think about it,  Hallie styled many celebrities, such as: Liv Tyler, Kristen Dunst, Isla Fisher, and Keri Russell. So if Pantene is good enough for these celebs then probably it's good enough for you.
Hallie's philosophy on hair: You don't have to spend million bucks to look like million bucks. Invest in high quality styling tools and save your money on styling and hair care products.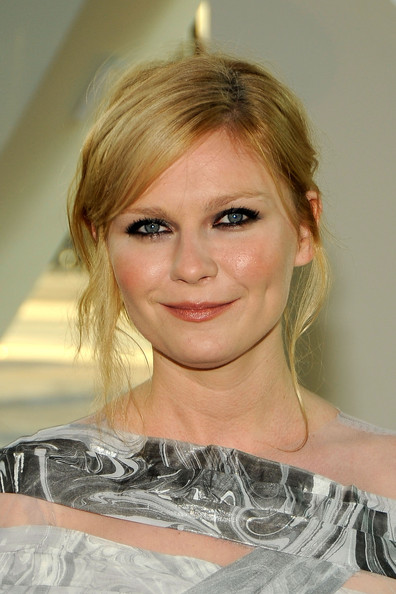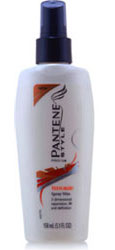 Kirsten Dunst sporting the latest red carpet hairstyles: The Mixed Textured Chignon