All Posts Tagged With: "blow dryers"
Few weeks ago I was in a desperate need of a new blow dryer. My old one just broke, and I'm NOT naming any names. So I took a trip to ULTA Scottsdale Arizona and find myself standing and staring at a shelf  full of beautiful blow dryers. Now, which one should I choose? Thanks to a fabulous sales girl, Tina, I decided to get T3 Bespoke Labs Evolution Dryer.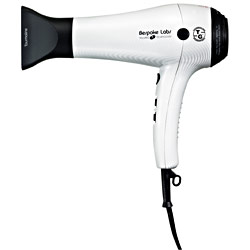 T3 Bespoke Labs Evolution Dryer costs $300!! I know! I  must say, I was quite skeptical at first to spend that much money on a blow dryer. But, I always remember something Pantene's Celebrity Hair Stylist Hallie Bowman said: Save your big bucks on hair products but invest in the BEST styling tools. Because good styling tools will cut down on styling time, and the time your hair is exposed to damaging heat. Makes sense. Fast forward 3 weeks later, and I'm one happy customer with great looking hair:) Thank you Tina and ULTA Scottsdale for helping me pick my dream blow dryer!