All Posts Tagged With: "Gisele's Colorist"
On Monday, May 18th, Paris Hilton was spotted at Cannes Film Festival 2009 by the pool at Hotel Du Cap in France looking very summery!
See how Paris Hilton is tuned in to the latest summer hair trends wearing a headband. In my recent interview with Harry Josh, Gisele's colorist for years, and John Frieda's International Creative Director, he told me that hair accessories are a big summer hair trend!
"We are seeing a lot of loose waves, natural tousled hair, nothing too styled because the summer heat makes hairstyles staying looking good for long difficult. We are also seeing a lot of hair accessories such as: headbands, hair clips, and hair combs."-Harry Josh.
Hair accessories look chic and yet almost very functional in keeping your hair away from your face. Paris is also wearing a light aqua blue bathing suit and shorts which blend beautifully into the Mediterranean background.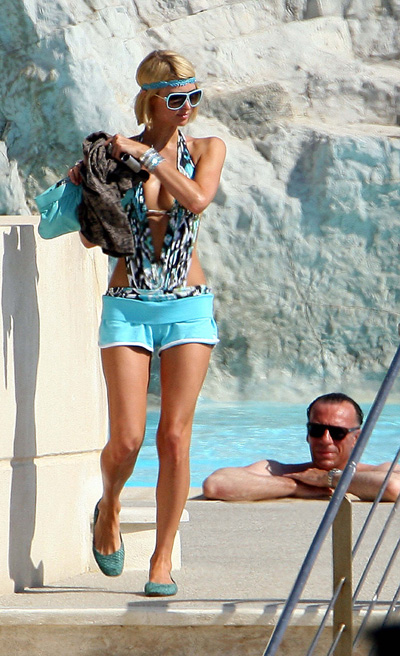 Image via: Celebrity Gossip
Last week I had an amazing chance to chat with celebrity hairstylist Harry Josh who has been Gisele's colorist for quite some years now. Harry Josh is also John Frieda's International Creative Consultant.
I've interviewed Harry Josh for Talking Makeup's celebrity beauty section: www.beautyinterviews.com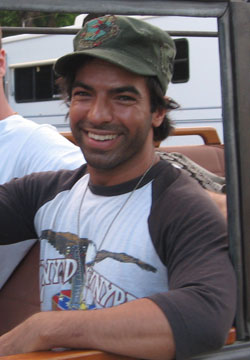 Harry Josh is a top celebrity hairdresser coming to us from Vancouver Canada. Harry Josh is also John Frieda's International Creative Consultant and the hairdresser behind supermodel Gisele Bundchen's hair. Aside from Gisele, Harry Josh styled hair for celebrities like Cameron Diaz, Gwyneth Paltrow, Natalie Portman, Fergie, and Reese Witherspoon.
I caught up with Harry Josh on the telephone interrupting his very busy morning to learn more about his fascinating career as top celebrity hairdresser.
In this interview Harry Josh talked to me about what attracted him to the world of hairdressing. His working relations with Gisele Bundchen. Gives tips to how we can achieve Gisele's hair at home. Lists some John Frieda products he just can't live without. Dishes out summer hair trends and future plans.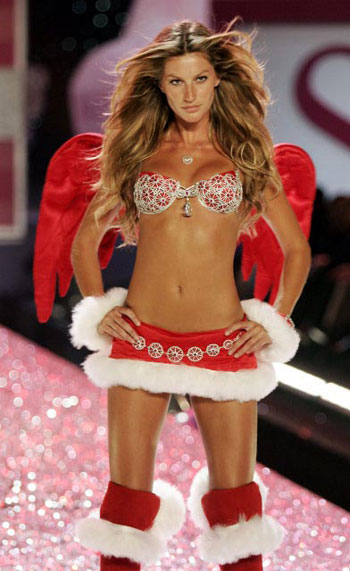 Marta Walsh: Why have you decided on a career in hairstyling?
Harry Josh: I always had a passion to be in front of the camera, I wanted to be an actor or a model and that didn't work out so well. I then realized that if you can't beat them, join them! I remember looking through fashion magazines when I was young , particularly Vogue, and seeing an outtake from a photo shoot of a hairdresser brushing model's hair on a cliff. It didn't even look like a job it looked like fun. As a hairdresser you get to work with beautiful models and to travel to exotic locations. It seemed like a cool job and I wanted to get it!