All Posts Tagged With: "long layers"
HerCut the first-ever haircare for your haircut, not your hair type? What?! Read more.
Remember the last time you got an amazing haircut? Your stylist nailed the look, capturing your personality in the cut. Every hair fell into place just so, and you left the salon walking on air. Fast-forward to your first shampoo—how did your style stand up without the stylist?
It doesn't take an expert to maintain straight-from-the-salon style—it takes products that support your cut. HerCut introduces the first hair care line designed to keep first-day haircut performance alive by catering to the needs of specific haircuts rather than specific hair types.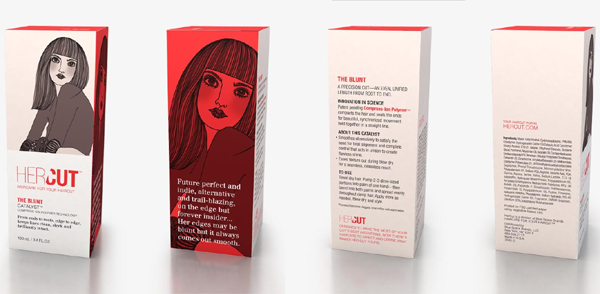 "Every time you get a haircut, you're making a huge investment—both emotionally and financially," explains Bob Salem, HerCut creator CEO and founder of Blue Space Brands. "HerCut empowers you to protect that investment, not only by preserving the impact of your cut but also by enabling you to fully embrace the personality of the style."
"It's an industry secret that there are really five essential hair styles that all stylists master during their training," adds HerCut Brand Ambassador and Emmy Award-winner Kyan Douglas. "No matter what your hair type, your stylist uses the same techniques to create your signature style. Maintaining that look is about using products tailored to the cut, not the hair itself. For the first time, HerCut offers products that bring out the best in every cut, giving you flawless style long after you leave the salon."