All Posts Tagged With: "Beauty Bloggerati"
Let's be real with each other: In the winter, you're donning a puffy coat, wool, tights if you're trying to be remotely attractive and long sleeves. The only sexy ammo you've GOT is your scent. That's why the Beauty Bloggerati have rounded up their favorite wintertime scents to get you through the doldrums of the longest season the eastern seaboard experiences. Here, the top ten winter scents.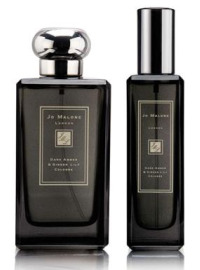 My all time favorite fragrance for winter is Jo Malone Dark Amber & Ginger Lily. I happened upon this fragrance by accident at the Jo Counter at Bergdorf's and I will never look back! It is nothing like I've ever smelled before! It's soft and spicy all in one…Read full article in dailymakeover.com
Watch: Introducing the Beauty Bloggerati, Daily Makeover's elite group of the top beauty bloggers from around the country, which also includes Marta Walsh and Talking Makeup.com.
Watch: Follow Marta Walsh founder and editor of Talking Makeup.com and the rest of the Daily Makeover Beauty Bloggerati through the beauty boutiques of New York City.
The bloggers hit Kiehl's, L'Occitane, Lancôme, Fresh, and Space NK.