All Posts Tagged With: "Twilight"
Kristen Stewart made her mark yesterday, June 1st, 2010, at the Australian red carpet premiere of The Twilight Saga: Eclipse at Luna Park in Sydney. mark Celebrity Makeup Artist Mai Quynh shared her top makeup tips for creating Kristen's sultry look!
Kristen Stewart's makeup look:
"I started by applying mark For Goodness Face Antioxidant Skin Moisturizing Lotion SPF 30 to Kristen's skin as a moisturizing base.
"Twilight" actress Kristen Stewart is on the cover of Flaunt Magazine's spring 2010 issue No. 109. Kristen is photographed by Yu Tsai. Do you love?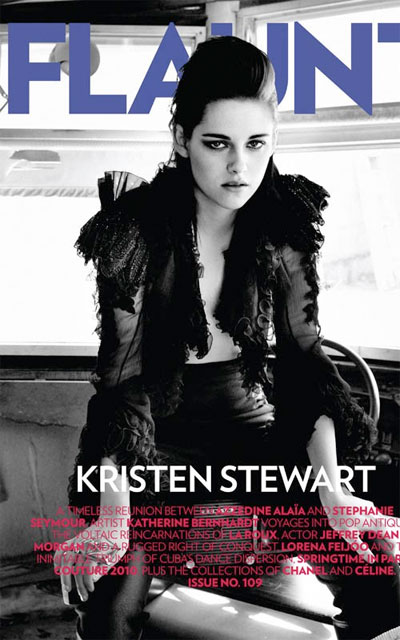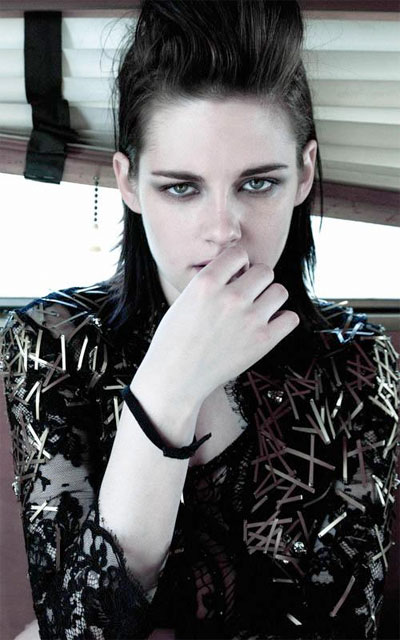 A week ago I was invited to view the 1020 by Nicole leather jackets collection which I fell in love with in an instant. So rock chic. So Marta. Finding out that my favorite girl Twilight's Kristen Stewart was also wearing one of 1020 by Nicole black leather jackets did got me even more 'on fire' LOL. In an image below I'm wearing that same black leather jacket as seen on Miss Stewart. The jacket is very fitted and the material is super soft. Needless to say, it was very difficult to take that jacket off me.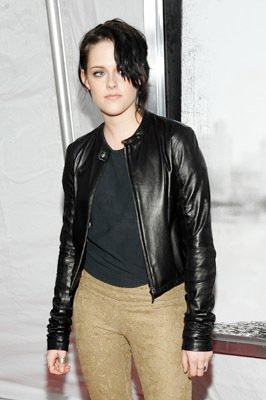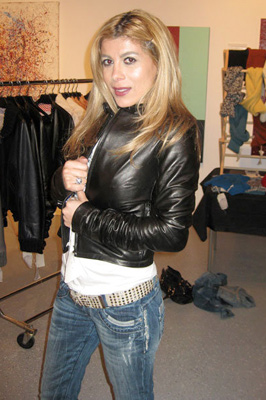 L to R: Kristen Stewart in 1020 by Nicole and Marta Walsh in 1010 by Nicole (same leather jacket)
1020 by Nicole are designed by Nicole Remeny and are manufactured in Los Angeles. Make sure to visit their website at: 1020bynicole.com
The Awards Season culminated in the red carpet moment of the year, the 2010 Oscars. From Twilight-pale beauties (yay for embracing copy-paper white complexions and eschewing the ubiquitous orange spray tan) to Veronica Lake wavy hairstyles and lashes for days, five celebrity hairstyle and makeup looks in particular blew our hair back.

Credit: © John Shearer/Getty Images
Cameron Diaz brought her beauty A-game this time. No stranger to a red lip, this time Cameron paired hers with a bouncy waved hairstyle pulled over to one shoulder and minimal eye makeup, save for a flirty fringe of lashes. Softly pink cheeks warm up this fun and flirty Oscar look. Read full article in dailymakeover.com
The idea of a paper white pale, skeletal, and unemotional models lurking around with dark makeup on is nothing new to Fashion Week. But thanks to the apparently undying obsession with all things vampire, this lifeless beauty trend now seems to have more romanticism, and maybe even more appeal.

Three vamps backstage at the Doo Ri Fall 2010 fashion show. Photo: © Luca Cannionieri
At the Georges Chakra Fall 2010 fashion show (below), MAC makeup artist Gregory Arlt kept models faces very pale and focused on a dark lip using MAC Diva lipstick. "The lipstick is the color of dried blood. I call it glampire beauty," he says. "The look reminds me of a 400 year old glamorous vampire that makes you ask–is she dead or alive? It's more along the lines of an Anne Rice novel rather than today's Twilight vampire."

Blood red lips at Georges Chakra. Photo: Stefan Gosatti/Getty Images
Read full article in dailymakeover.com
For more Beauty Trends and News visit dailymakeover.com
On behalf of Apparition, Talking Makeup is pleased to share a Sundance 2010 Video featuring Kristen Stewart and Dakota Fanning from the Sundance Junket for THE RUNAWAYS!
WATCH an interview with Kristen Stewart and Dakota Fanning: Kristen & Dakota on Joan Jett and The Runaways at Sundance 2010.
WATCH: Kristen Stewart and Dakota Fanning answered questions from the audience at the Sundance Film Festival 2010 premiere of THE RUNAWAYS.
The Runaways-Starring: Kristen Stewart, Dakota Fanning and Michael Shannon. Directed By: Floria Sigismondi. Produced By: John Linson, Art Linson and Bill Pohlad. The film will be released in theaters on March 19, 2010!
Also WATCH: Kristen Stewart and Dakota Fanning arrive on the red carpet for the world premiere of THE RUNAWAYS at The Sundance Film Festival 2010!
Twilight star Ashley Greene looked very pretty in all black at the InStyle 2010 Golden Globes After Party. I didn't mind the dress but I wasn't all too wowed about it. It was a bit too safe. Maybe if Ashley paired the little black dress with sparkly silver or golden high heels the look would be less monochromatic. Ashley was little bit lost in that dress and the dress made her look too serious. Am I just the only one?
Ashley Greene at the InStyle 2010 Golden Globes After Party: Do you love?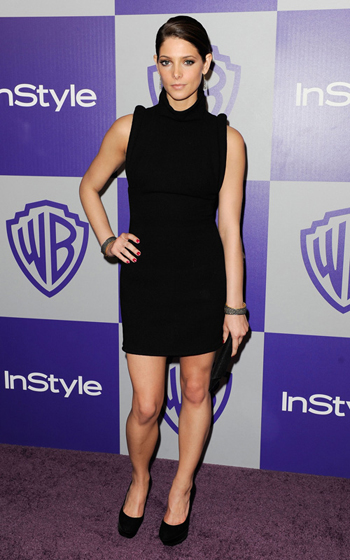 It's no secret that the Daily Makeover editorial staff love an award show red carpet moment. Is there a better opportunity for a makeover? Celebrating the talent of the entertainment industry in all its Hollywood glory is a glamorous break from our regularly scheduled, quick-paced, freezing cold New Yorker weekend activities. Patience, however, is not our best virtue, so we checked in with some of our favorite hairstylists to get the scoop on what kind of hairstyles we can expect to see on some of the Golden Globes gals.
Ashley Greene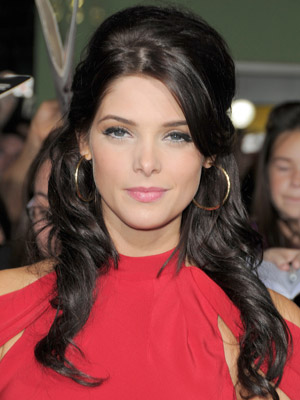 Credit: © Jordan Strauss/Getty
Mane man Ted Gibson will be telling a very sexy, deliberate and Hollywood hair story via The Twilight Saga's Ashley Greene for the Golden Globes. Predicts Gibson, "You will see effortless chic with a modern twist this year." Gibson says that because people are feeling a lot better about the economy, the mood will be more optimistic as well as a little extravagant. 2010 hair will be all about length and a return to romance, according Gibson. "We're finished with the asymmetrical 80s, harshness. Hair is going to be a lot softer. Women felt like they needed to be stronger in 2009 and even in fashion, we're going to see a lot more softness in the clothes and hair in 2010."
Read full article by Rachel Hayes in dailymakeover.com
Love Twilight Kristen Stewart's winged eyes? You can get this look with Milani Cosmetic's EYE TECH Liquid Liner in Black (also available in Brown and Charcoal) for $6.99. Liner is available on Milanicosmetics.com and in drugstores nationwide.