All Posts Tagged With: "François Nars"
NARS introduces its Fall 2010 Collection, an assortment of bright, matte colors and cool shimmering shades. The collection features François Nars' inimitable muse Daphne Guinness in the campaign.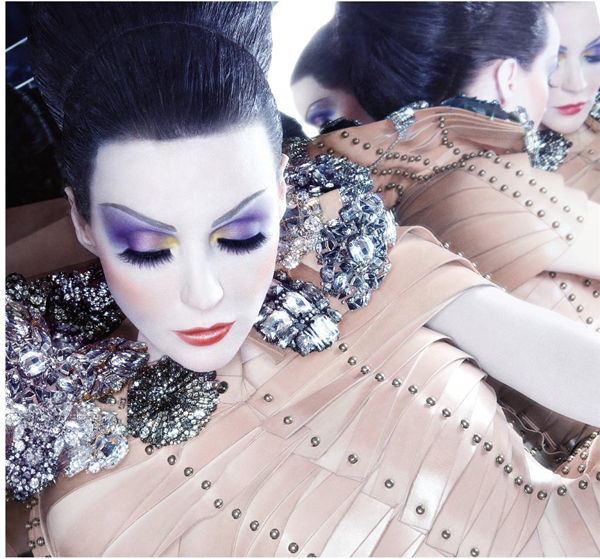 Throughout his illustrious career, NARS Founder and Creative Director François Nars has been inspired by iconic beauties whom, he says, "are larger than life, unforgettable and posses an elegance that's timeless."Perhaps no one fits that description better than Daphne Guinness, Nars' mesmerizing muse and inspiration for the NARS Fall 2010 campaign. Sexy, sultry, daring and decadent, Daphne "is the ideal icon to capture Fall 2010's old-Hollywood meets futuristic look," says François.
The Wall Street Journal profiled NARS Cosmetics Founder & Creative Director François Nars. Highlighting his favorite things, François named objects found on Motu Tane, his very own Tahitian island and a great source of inspiration behind many of the products he creates for NARS.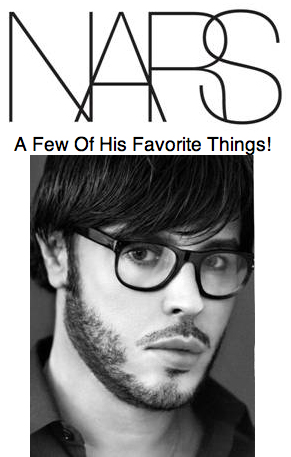 Tiare Flower: a gardenia that grows on Motu Tane; also the inspiration behind NARS Monoï Body Glow II. François has over 70 bushes in his garden.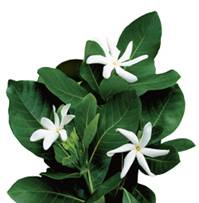 Escorted by NARS Creative Director and Founder François Nars, Isabella Rossellini attended last night's CFDA Awards Gala (2010), at Lincoln Center in New York City to present the Fashion Icon Award to Iman. Isabella wore all NARS makeup to the event. Excited about her appearance, François encouraged Isabella to wear the soon-to-be launched Pure Matte Lipstick.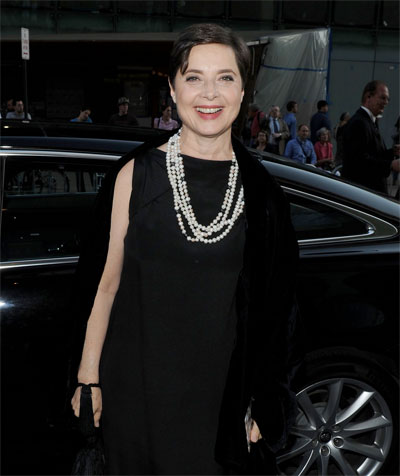 "Rather than going with a nude sheer, we went with a modern, matte lip, similar to Isabella's natural lip tone," says NARS International Makeup Artist James Boehmer. "This balanced the look and gave more overall color – making the eyes appear less intense."
Below are the NARS products that James used on Isabella Rossellini:
NARS Founder and Creative Director François Nars will escort presenter Isabella Rossellini to tonight's CFDA Fashion Awards Gala (2010). Rossellini and Nars have been close friends for many years and recently worked together on NARS' 15X15 Project and book, in which Rossellini was featured. Rossellini will be presenting the Fashion Icon Award to Iman.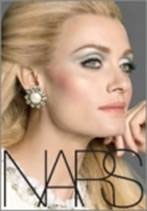 NARS International Makeup Artist James Boehmer will be creating Isabella's makeup for the evening. Stay tuned for the details on Isabella's look!
In honor of the upcoming launch of the new NARS Pro-Prime line for makeup prep (available May 1st, 2010) NARS is divulging beauty secrets from one of their most loyal campaign models. Having traveled extensively with François Nars, Founder and Creative Director of NARS Cosmetics, this beauty has learned a thing or two about putting the best possible face forward. Introducing…Marcel!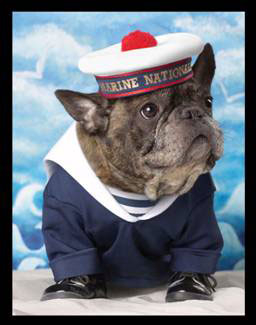 This pup has been around for a long time as the face of NARS. When Francois Nars had to choose a model to promote his newest launch, who better than a wrinkly bull dog embodying the universal ideal that "wisdom and beauty come with age"?
Summer Makeup: Introducing the NARS Summer 2010 Collection. The NARS Summer 2010 campaign was created and photographed by NARS Founder and Creative Director François Nars. Once again, as with the Spring 2010 collection, Amber Valletta sits at the forefront of the campaign. Her look transformed into François' vision of Catherine Deneuve's character Sèverine in the movie Belle de Jour. "Her character is beautiful and elegant. Her look is effortless—she has an incredible inner sophistication," says François.
NEW NARS Orgasm Illuminator: Sheer, weightless fluid that instantly makes skin refreshed, radiant and glowing, the ORGASM ILLUMINATOR is a new product category for NARS. Flecks of gold, peach and pink shimmer softly diffuse light, melting into the skin to allow natural luminosity to shine through. It joins the cult-followed Orgasm franchise which includes Blush, Lip Gloss, Nail Polish and The Multiple.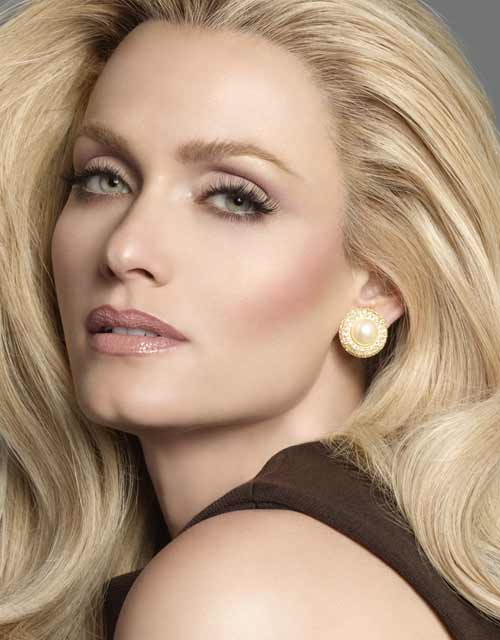 Amber Valletta for NARS Cosmetics
Revered by makeup artists, celebrities and consumers worldwide, NARS Orgasm products have been the recipient of numerous beauty accolades. Founder and Creative Director François Nars chose supermodel and long-time friend Amber Valletta to be the face of the product for the campaign. Additionally, the Orgasm Illuminator was used to create the looks backstage at many of the Spring/Summer 2010 Fashion Shows including 3.1 phillip lim, Marchesa and Thakoon.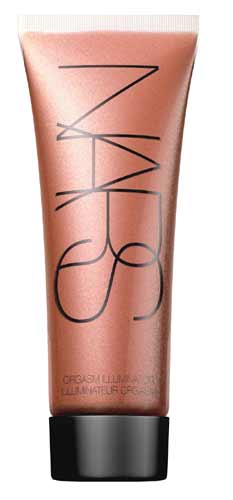 NARS ORGASM ILLUMINATOR contains raspberry and black currant; bisabolol; Indian Frankincense, Panthenol and Sodium Hyaluronate. It is non-comedogenic.
Price: $29.00 – 1.1 Oz. 30ml
Availability: Sephora.com
See more Amber Valletta behind the scene photos for the NARS Orgasm Illuminator ad campaign.
New York Fashion Week Fall Winter 2010: NARS Cosmetics created the makeup look at the Marc Jacobs AW2010 show.
INSPIRATION: "I was inspired by the film La Vie des Autres. I wanted the models to have a dirty look as if the hair and makeup had been slept in," said designer Marc Jacobs, who specifically requested Barbarella lipstick to be used on the models' lips.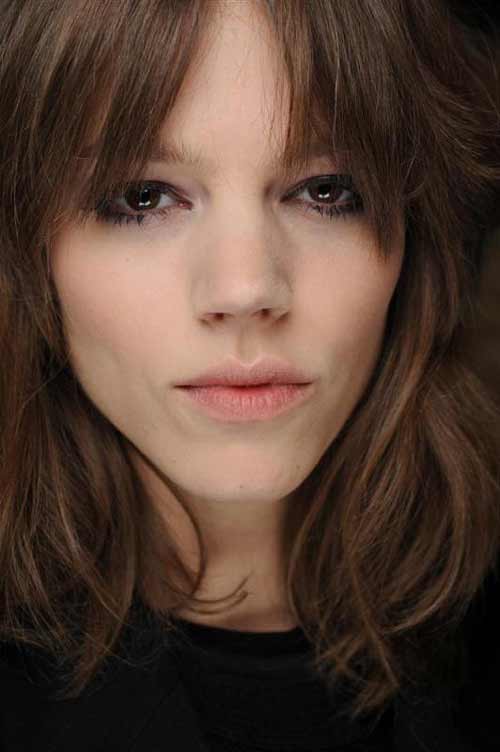 LOOK: "This look is what you'd see on a girl from the East Village or St. Germain des Pres-an existentialist with a modern twist," said NARS Cosmetics Founder and Creative Director François Nars whose application technique included using his fingers to achieve the faded effect. "These girls are sexy and cool. Their makeup looks dirty and worn out as if it has been on all night but still translates beautifully on the runway."
Introducing NARS Spring 2010 Makeup Collection: Inspired by Catherine Deneuve's role as Lucille in La Chamade, the NARS Spring 2010 Collection features soft, sexy shades that are as elegant as they are versatile.
"I love Catherine's makeup look in this movie," says François Nars, Founder and Creative Director of NARS Cosmetics who chose supermodel Amber Valletta for the campaign. "It's very sophisticated and bourgeois in a Parisian '16th Arrondissement' way. She is the perfect reference for this collection, and apropos for spring, a time to embrace color and get noticed."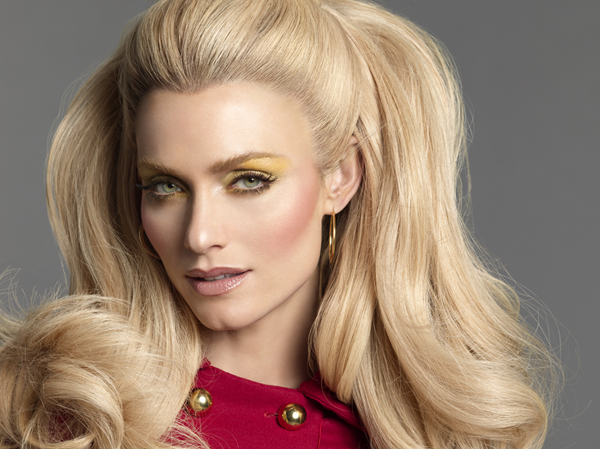 NARS Cruising Lipstick, $24: This subtle, sexy pink lipstick hue provides a sheer natural long-lasting color.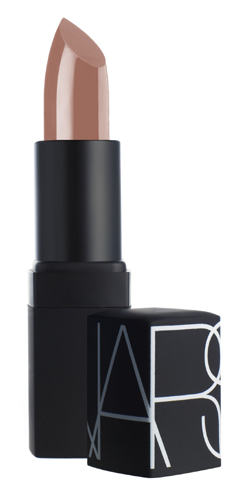 The NARS 15X15 Project celebrates 15 years of iconic beauty by François Nars. The centerpiece of the project is the 15X15 book, featuring 15 celebrity portraits, including Marc Jacobs, Daphne Guinness, Amber Valetta and Naomi Campbell and others. During Art Basel Miami, the 15 images from the NARS 15X15 book will be on display at The Standard Hotel in Miami, on 40 Island Ave, Miami, FL,  through December 6th.
To celebrate the exhibition, François Nars hosted a cocktail event at The Standard Hotel to launch the exhibit on December 2, 2009 from 7-10PM.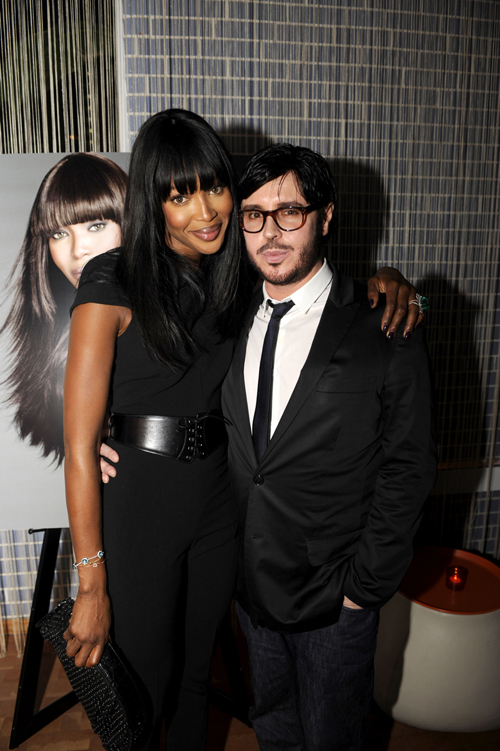 François Nars & Naomi Campbell
Celebrities spotted at the NARS 15X15 celebration at Art Basel Miami: François Nars (Founder and Creative Director of NARS), Naomi Campbell (NARS 15X15 Participant), Anthony Hadden Guest, Brian Atwood, David Hamilton (Interview), Dennis Paul, Diana Picasso, Genevieve Jones, Geordon Nicol (The Misshapes), Glenn O'Brien (Interview), Greg Krelenstein (The Misshapes), Jeremy Scott, Leigh Lezark (The Misshapes), Lorenzo Martone, Peter Som, Rafe Totengco, Sebastian Puga, Terrence Koh and others.