Hollywood's leading ladies such as Zoe Saldana and Demi Moore stepped onto the red carpet at Oscars 2010 looking gorgeous and glowing from head to toe, showing no signs that they have been effected by the winter weather that has left the rest of us and our skin in need of rescue.
In an easy 4 steps, anti-aging skin care specialist Dr. Adrienne Denese gives you the answer to how celebs shed the dry, dull skin of winter and how you too can achieve the same red carpet radiance!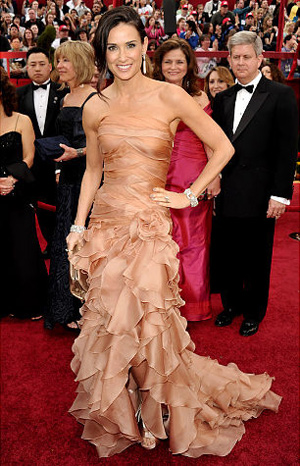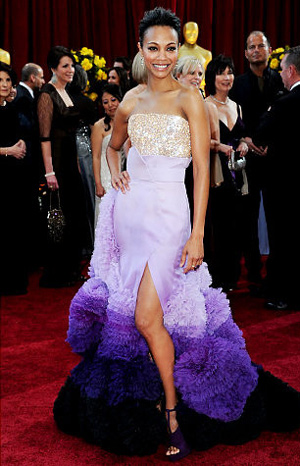 How-to achieve radiant skin by Anti-aging Expert Dr. Adrienne Denese:
STEP 1: EXFOLIATE
It is important to get rid of dead skin cells; they are what make your skin look dead and old.  They have a rough texture so they block out skin's natural radiance and that natural glow. If you self tan, you need a freshly exfoliated canvas. Otherwise the self tan will come out to be blotchy. This applies for face and body alike. Product Suggestion: Dr. Denese Damage Reversal Pads, $45 (60 pads)
STEP 2: MOISTURIZE
You must protect your skin from moisture loss which damages skin by moisturizing once a day. Product Suggestion: Dr. Denese Wrinkle RX Deep Wrinkle Environmental Shield Serum, NEW
STEP 3: BRONZE:
Few of us realize that every real sun tan we get during the summer will translate into several actual permanent lines on our face. Try a non streak self-tanner. Some self tanners are so advanced and so different from all other self tanners on the market that it truly gives you the look of an actual tan. Product Suggestion: Dr. Denese Glow Younger Self-Tanning Gloves, NEW
STEP 4: PROTECT
All dermatologists would agree that the single worst enemy of your skin is the Sun. Nearly everything that you do not like about your skin: lines, wrinkles, age spots, enlarged pores, loss of firmness, red capillaries on your nose and cheek, loss of elasticity, all has to do with cumulative sun exposure. Daily SPF broad spectrum protection is imperative, even if it rains. Product Suggestion: Dr. Denese HydroShield Tinted Moisturizer SPF, NEW
Visit www.DrDenese.com for additional product details.