My morning started with this face cleanser: REN Micro Polish Cleanser and it's simply lovely. It exfoliates skin with amber microbeads, they feel gentle. It lathers nicely but not too much to a point where it's hard to rinse off. And it has a citrus refreshing scent. Other Bio Active ingredients include: Papaya Enzyme, Glycolic and Lactic Acid, Arctic Seabuckthorn Oil.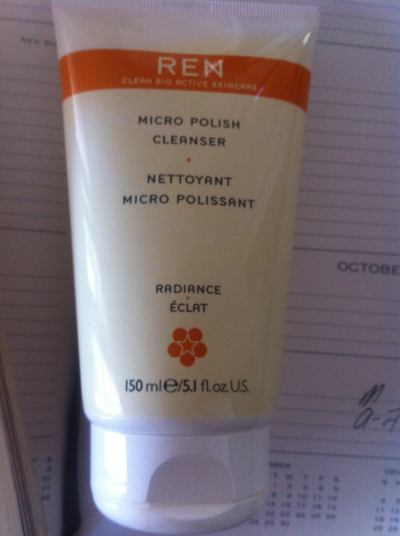 REN Micro Polish Cleanser
Also in the NEW REN Radiance Range and I really like using…
REN Resurfacing AHA Concentrate designed to exfoliate, decongest and remove dead skin cells to renew skin surface.REN Radiance Perfecting Serum designed to regulate skin pigmentation to reduce age spots and correct skin tone, plump and intensively hydrates skin, boosts skin energy and radiance.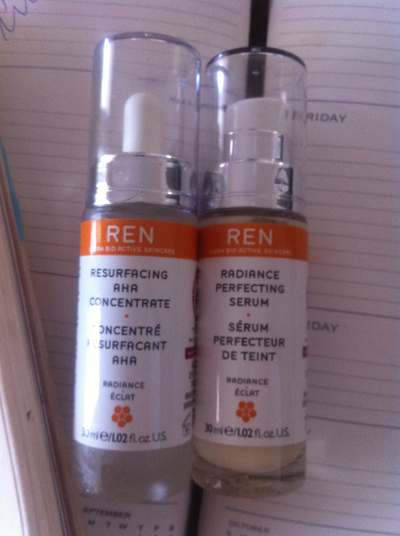 Got tired jet-lagged skin, sallow and dull complexion, uneven skin tone, sun damage, age spots?  The NEW REN Radiance Range might be for you:)