Robert Calcraft or Rob Calcraft one of the founders on REN Skincare has recently appeared on UK's reality television show The Secret Millionaire.
I'm still a huge REN Skincare fan, in fact REN Moroccan Rose Otto Body Wash is one my favorite body washes ever! It is so pure and delicate I even use it on my boys (3 and 10 months).
REN Moroccan Rose Otto Body Wash is also a must-have green summer body wash, especially after-sun I like to use gentle body washes to sooth my skin. And the REN body wash aroma is very delicate and light! Perfect for the hot summer days or night!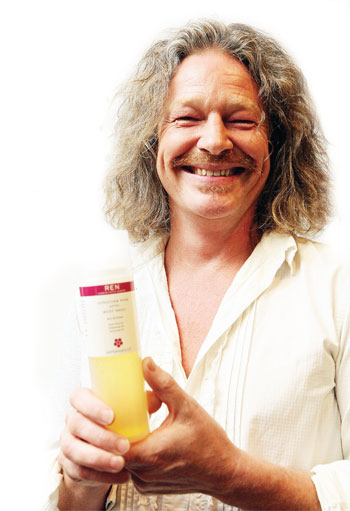 Robert Calcraft & Antony Buck in an interview with me about REN Moroccan Rose Otto Body Wash back in June 2007:
"It is one of the very few products out there that contain (ridiculously expensive) real rose otto oil. The oil we use is extracted using steam rather than chemicals so it is even purer. The fragrance you get from the real thing is so extraordinary that once tried you can't forget it. In addition and as with all our products there's no petrochemicals, sulfates, parabens, synthetic fragrance etc etc so the whole experience is very different (and much nicer) than your run of the mill body wash."