All Posts Tagged With: "Slatkin & Co."
Loving the Slatkin & Co Fresh Balsam Scented Candle it smells good and not overpowering. Perfect for the winter and upcoming holiday season.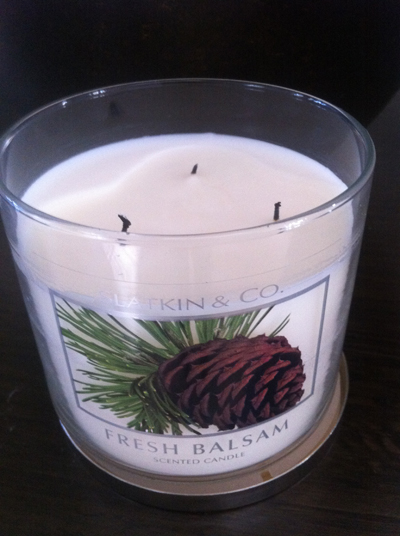 Visit www.bathandbodyworks.com to get all the latest scents from Slatkin & Co.
At Wednesday's (5/27) star studded Fifi Awards at Manhattan's Downtown Armory attended by Paris Hilton, P. Diddy, Marc Jacobs and Mary J. Blige, the royal couple of home fragrance, Harry and Laura Slatkin competed against each other for the first time in the Interior Scent Collection Category – he for Slatkin & Co./Limited brands, she for Candela Group.

Harry and Laura Slatkin
Photo by Steve Eichner via wwd.com
Laura's new line Nest brought home the award making the couple the first in Fifi history to both win an award in the same category for different collections. She will proudly place it on the mantle next to Harry's 2003 Fifi for Elton John's Potpourri Rocks.