All Posts Tagged With: "Diorshow"
NEW Makeup: Introducing DiorShow Maximizer Lash Plumping Serum. Dior's first lash primer that combs, curls, and coats each lash to create a smooth, even mascara base, while acting as a nourishing serum treatment that promotes long-term lash growth, strength, and vitality. Marta Walsh says: "The new DiorShow Maximizer Lash Plumping Serum does it all for me: it primes to give me long, curled, and bigger than life lashes. And it also helps me to keep my lashes conditioned at night. Can DiorShow get any better"?
DiorShow Maximizer Lash Plumping Serum in 'Real Life":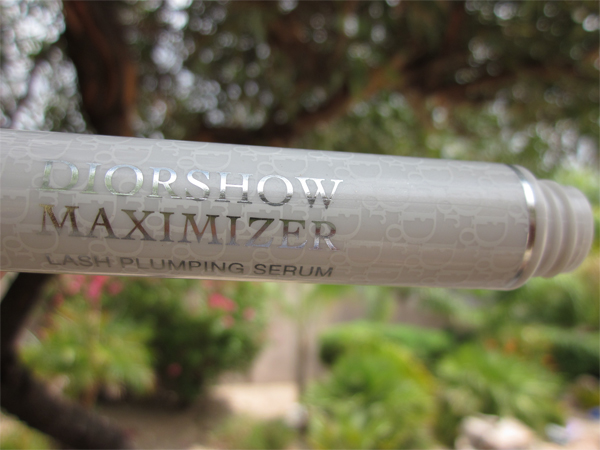 Watch Marta's video blog for today talking all about brows & her favorite brow pencil: Diorshow Brow Styler Ultra-Fine Precision Brow Pencil, $28.
Diorshow Brow Styler Ultra-Fine Precision Brow Pencil is so easy to use and to control. The fine pencil mimics the small hair on your brows which gives you a natural look when you fill in your brows. It is light and thin so you can carry it in your makeup bag, for a quick brow touch up anytime. I don't leave my house without it!
 


Dior will take over the cosmetic floor at Macy's Queens for an exclusive backstage beauty event featuring Celebrity Makeup Artist Ashunta Sheriff and the talented DiorShow Artist Team. Sheriff is one of the most sought-after makeup artists today, known for her signature "glowing skin" technique and her ability to make A-List women of color look gorgeous and radiant, whether on the red carpet or on stage in front of millions of fans. Some of her clients include: Alicia Keys, Mary J. Blige, Ciara and Jazmine Sullivan.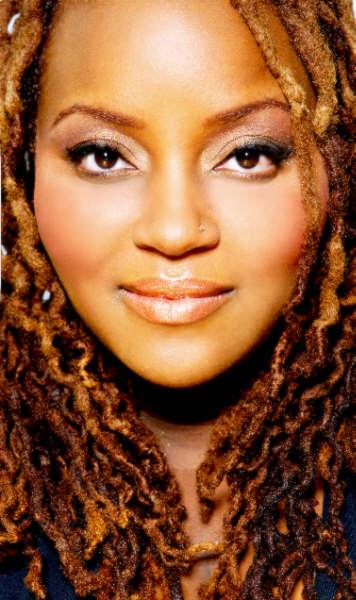 Ashunta Sheriff
WHERE: Macy's Queens Blvd.
THE DIOR Beauty Counter
90-01 Queens Blvd.
Elmhurst, NY 11373
WHEN: Wednesday, September 23rd through Saturday, September 26th
Last year I had an amazing opportunity to interview the ever beautiful Melania Trump for Talking Makeup's celebrity beauty section: www.beautyinterviews.com
I would like to share with you my interview with Melania Trump, JIC you've missed it:) 
Melania Trump is the beautiful and intelligent woman behind entrepreneur Donald Trump. In this interview Melania shares with us some of her best beauty secrets, which celebrity she finds most beautiful, and one or two things you probably didn't know about her. Read Melania's interview here!
Marta Walsh: How do you keep your hair so beautiful?
Melania Trump: YAROK serum, it gives back nutrients to my hair that other products have taken away.
MW: Which skincare products are your favorite?
MT: A combination of vitamins A , C , E and oxygen cream. This gives my face a natural healthy glow.
MW: How do you  get your eyelashes looking long, full, and sexy?
MT: DiorShow Mascara. I love it!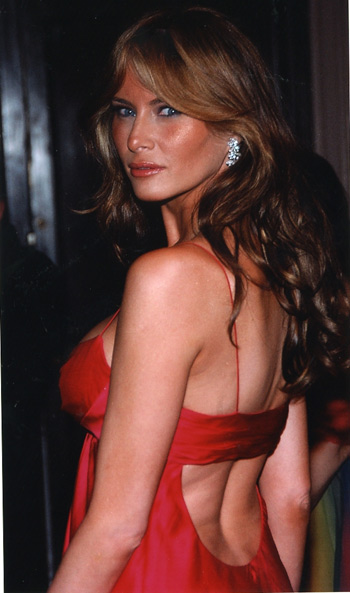 Image via: www.beautyinterviews.com
Achieving the Bronze Goddess look With Diorshow Makeup Artist tips!
DiorShow Makeup Artist Ricky Wilson offers up some expert beauty tips and must-have products to get the best Bronze Goddess look without damaging your skin.
Dior Bronze Sun Powder Spray: You can mist on in the summertime over self-tanner, the bronze spray will give you more of an instant glow while your self-tanner is working.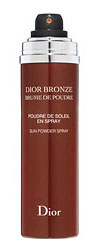 Dior Bronze Collagen Activ Bronzer (applied with Dior Bronzer Brush): It's matte and there's also an SPF in it. I like to sweep the bronzer in a circular motion around the eye. When you do that it actually brightens up the eye area. I don't like putting it all over the face because it looks unnatural, just put where the sun would naturally hit you. I DiorBronze Powder Spray: If you have a lot of skin showing you can use this bronzing spray on your decolletage area as well as your shoulders and arms because it's sweat-proof and transfer resistant.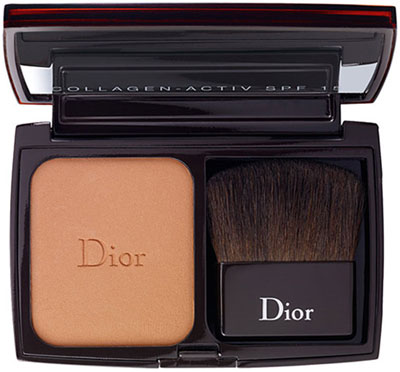 Beat the Heat with Dior sweat-proof makeup tips!
Looking for ways to beat the heat this Summer? Diorshow Celebrity Makeup Artist, Ricky Wilson, offers some beauty tips to keep you looking both pretty and cool when the temperature rises: "Makeup that holds up in high heat situations is never thick or textured. Less is definition more is when you know you are going to sweat. Remember to always blot before powder to eliminate makeup build and creating texture".
The following are the Dior products Ricky Wilson recommends:
DiorSkin Airflash Spray Foundation: "Sweat proof and transfer resistant. Since it is so light weight and breathable it gives you coverage without breaking down in high heat and humidity."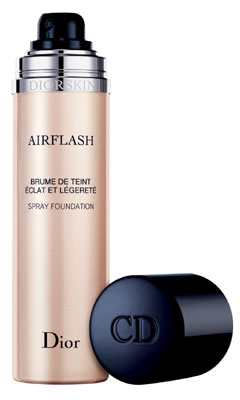 Dior Waterproof Crayon Eyeliner in Trinidad Black: "Perfect for lining through eyes. It's silky smooth and goes on with ease but won't budge once it sets."