Last year I had an amazing opportunity to interview the ever beautiful Melania Trump for Talking Makeup's celebrity beauty section: www.beautyinterviews.com
I would like to share with you my interview with Melania Trump, JIC you've missed it:) 
Melania Trump is the beautiful and intelligent woman behind entrepreneur Donald Trump. In this interview Melania shares with us some of her best beauty secrets, which celebrity she finds most beautiful, and one or two things you probably didn't know about her. Read Melania's interview here!
Marta Walsh: How do you keep your hair so beautiful?
Melania Trump: YAROK serum, it gives back nutrients to my hair that other products have taken away.
MW: Which skincare products are your favorite?
MT: A combination of vitamins A , C , E and oxygen cream. This gives my face a natural healthy glow.
MW: How do you  get your eyelashes looking long, full, and sexy?
MT: DiorShow Mascara. I love it!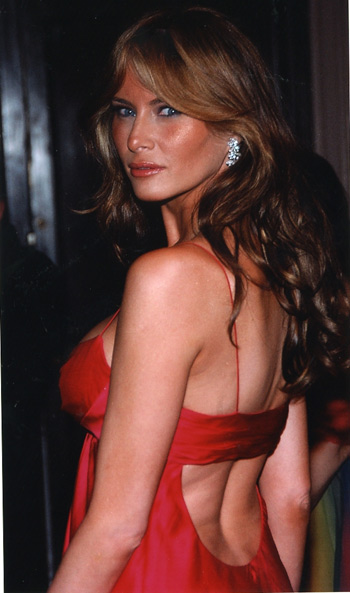 Image via: www.beautyinterviews.com
MW: Which is the best lip-gloss you've ever owned?
MT: Lancôme "Juicy".
MW: What is your signature fragrance?
MT: Dolce & Gabbana
MW: The one beauty product you will always find in my purse is…
MT: Mac Studio Fix Powder.
MW: What is your number one beauty secret?
MT: Plenty of sleep!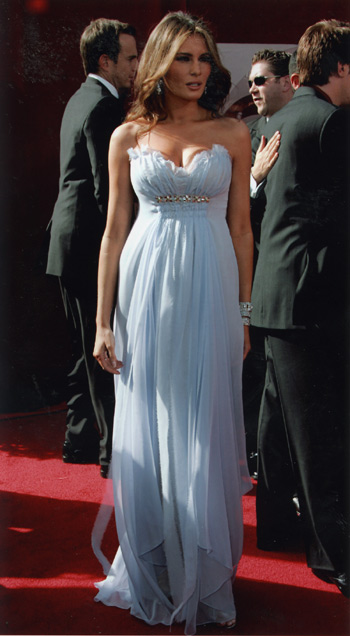 Image via: www.beautyinterviews.com
MW: The celebrity you find most beautiful is…
MT: My baby boy Barron. He is so handsome; I can't take my eyes off him.
MW: What is your favorite way to relax?
MT: A massage.
MW: The city you love the most…
MT: New York, Paris, Palm Beach, LA…I love them all!
MW: One or two things some people may not know about Melania Trump…
MT: I studied architecture at University in Slovenia.
MW: What are you currently working on?
MT: A lot of charities. To find out more visit www.melaniatrump.com .