New York Fashion Week. Derek Lam Fall 2010 Fashion Show. Hair by Orlando Pita @ Orio for Moroccanoil.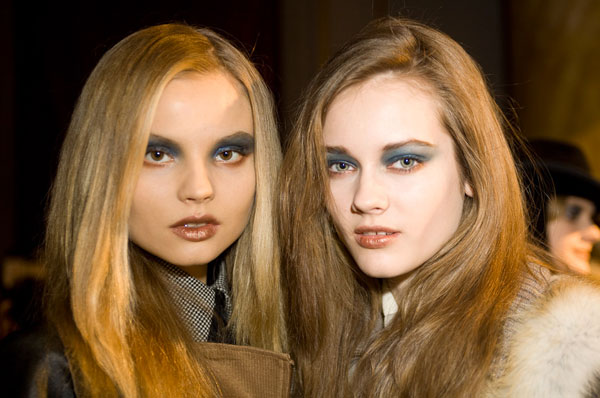 The hairstyle and inspiration: A focus on texture underlines this ethereal hair look. A closer glance reveals the absolute essential required for this courageous look. Hair in superb condition, healthy, strong and vital, with natural-shine that emanates from each strand. "It's a different, very natural take on straight texture," says Orlando, "one with a airiness, almost a wispiness, especially when the model walks the runway."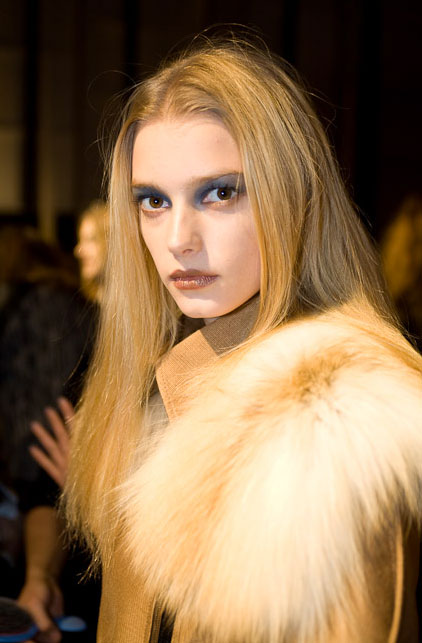 How to get the hairstyle: Hair Tutorial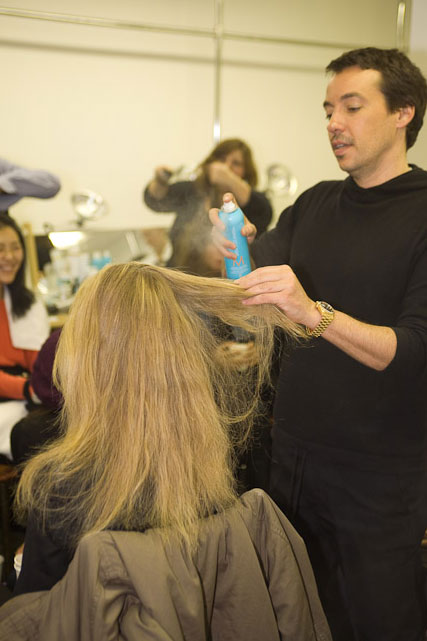 Orlando first blow-dried the hair with a flat paddle brush to create completely straight lines including shaping the ends downward, "It's not typical flat-ironed straight hair," explained Orlando "but very natural look."
Orlando had to work with care in creating the look to make sure the unique texture kept its inherent healthy look and shine. "I sprayed layers of Moroccanoil Luminous Hairspray underneath the hair after I brushed it up and out to "puff out" the interior of the style. It offers strong hold but doesn't look like anything has been used, and leaves the strands flexible and free flowing. It gave me just the right amount of shine to show through this different texture so the hair would look finished and polished. "To finish, Orlando misted a light spray of Moroccanoil Luminous Hair Spray on the surface of the style to hold the strands in place.
The rugged feel of the Derek Lam Fall 2010 inspired by the myth of the west. Sunset highlights of blood red and gold add earthy bursts of color to a long and layered silhouette in desert shades of luggage brown, terracotta and burgundy. Sharp tailored waistcoats in menswear check are mixed with western prints and rugged tweeds and satin and georgette crepes give texture to softer pieces. The silhouette is longer with skirts and dresses in silk and dresses in silk crepe or velvet hitting at the ankle. Riding coats and trenches are caped for a more structured shape. Digital printed silk gauze gives the appearance of tweed and adds dimension when mixed with double knit jersey. Saddle detailing in sculptural holster belts have an abstract western element while raw edge finishes and ombre chiffon give a tattered rustic feel. For evening degrade dyed gowns are gold dipped adding a richness to the seemingly distressed pieces.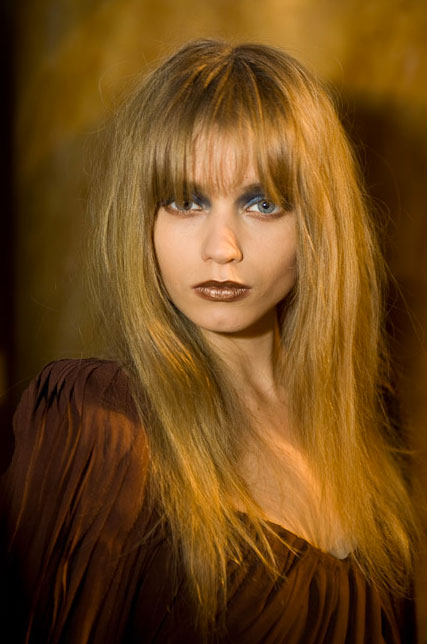 Moroccanoil luxury professional argan oil-infused products are sold exclusively in fine salons and spas worldwide.