All Posts Tagged With: "Chapstick"
I'm not huge on watching sports on TV, but I must admit that one sport I do love to watch is Figure Skating. I enjoy watching the costumes, the makeup, and listening to the music. This is why I'm thrilled to share with you my interview with figure skating champion Rachael Flatt.  Rachel is 2008 World Junior Champion and the 2008 & 2009 U.S. silver medalist.
In this interview Rachel Flatt talks to Marta Walsh about her beginnings as a figure skater. The biggest moments of her figure skating career so far. Reveals some of her beauty secrets and future plans.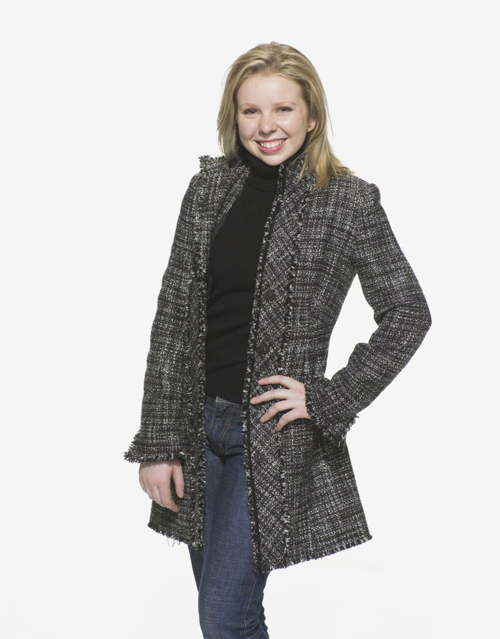 Photo Credit: USOC / NBC Sports
Marta Walsh: What attracted you to figure skating and what are some of your biggest moments in your career so far?
Rachael Flatt: I started figure skating when I was about 3 1/2- 4 yrs old. I was at the local mall in San Diego with my parents when I was 2 1/2 yrs old and the local skating club was hosting their annual summer ice show. I told my parents that I wanted to try it…I liked the idea that the skaters seemed to float effortlessly across the ice, loved the idea of spinning and jumping and they seemed to be having a lot of fun. About 4 months later, I started "Learn to Skate" lessons and have not turned back. Love it just as much over 10 yrs later as the day I started! Truly a life long passion!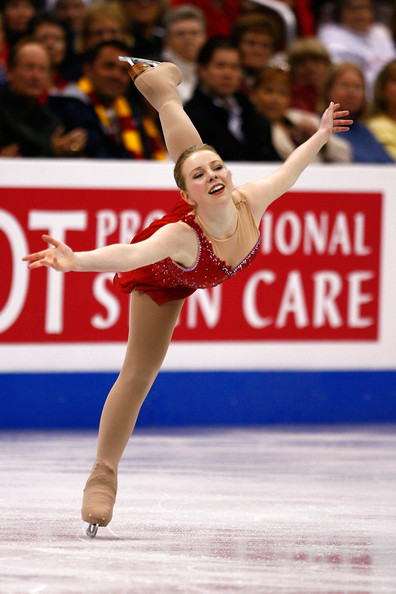 Photo Credit: Getty Images and www.dailymakeover.com
Getting ready to go to the beach, don't forget to put ChapStick True Shimmer Botanical Berry in your beach tote!
ChapStick True Shimmer Botanical Berry has the most succulent and delicious scent that will keep you relaxed and hydrated while you enjoy the sea breeze. And, you don't have to give up on a bit of color while at the beach, because ChapStick True Shimmer Botanical Berry has a subtle pink shimmer to it. This ChapStick is addictive. I love how classic beauty products become so modern and chic!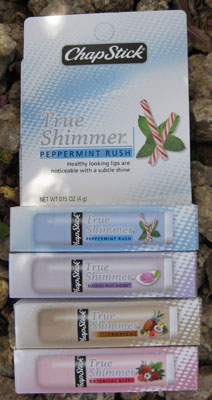 Also check out:
ChapStick True ShimmercTropical
ChapStick True Shimmer Blended With Fruit Sherbet (ooh..this one sounds very succulent)
ChapStick True Shimmer Peppermint Rush
Today is a good day and I'm very excited! Talking Makeup and myself, Marta Walsh are featured in Glamour.com
Make sure to also check out Glamour Beauty section for other great stories!
Blogging Babes: Meet Marta of TalkingMakeup.com and BeautyInterviews.com

Photo Credit: Amber Rima McLinn Photography.
Usually, Marta Walsh, the sweet beauty addict behind the Talkingmakeup.com network of sites, does all the interviewing. In fact, two of her blogs, beautyinterviews.com and styleinterviews.com, are solely dedicated to that very thing. But I got this lady (pictured here with hair wizard Edward Tricomi) to agree to flip the tables here in Blogging-Babe-land and do some spillin' of her own. Keep reading to find out all about her, her makeup tips and the one product she thinks every woman should own.
TGBD: Tell me how you got into makeup? Was it something you took to right away in your pre-teen years or did the love come later?
Marta: My love for makeup began in my early teens. My classmates use to wear black eyeliner and a lipgloss. I wasn't allowed any makeup until I was 16, so I used to cheat now and then borrowing my big sister's eyeliner and pretend I'm wearing real lip gloss with ChapStick. Growing up in Israel we didn't have the variety of brands we have now, a lipstick from Revlon meant real luxury to me. Everything changed when I moved to New York City in my later teens, I felt like a kid in a candy shop. My obsession with trying every makeup and skincare brand just got bigger.