All Posts Tagged With: "Paul Mitchell"
Got curly hair? Paul Mitchell calling all boys & girls to bring your curls to life! In other words, no matter what type of curls you have, don't be afraid to play with them, show them off, rock them, own them. Did you know that back in the day I think 70s and 80s soccer players in England paid an arm an a leg to get a perm, ha! Curls meant glamour. Well, if you are naturally curly all you need is Paul Mitchell curls hair products and you are done. Consider yourself lucky.
HOW TO ROCK YOUR CURLS & WIN
I'm a sucker to soft and frizz-free hair especially when I wear my hair curly. Not all curls are the same and there is noting worse and unattractive than frizzy and dry curly hair. This is why I love the NEW Paul Mitchell Full Circle Leave-In Treatment.
HOW TO
I recently interviewed actress Brea Grant from the hit NBC science fiction series Heroes for Beauty Interviews.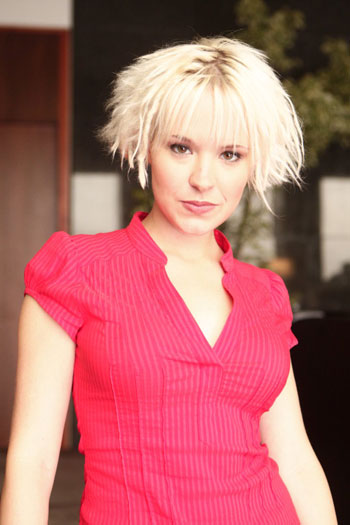 Brea Grant stars as the new "hero" on the hit NBC's science fiction series "HEROES". The season kicked off on September 22nd with all new episodes so make sure to stop by and watch Brea Grant as she playing the character of Daphne Millbrook. Brea grant has previously appeared in an episode of Cold Case and three episodes of Friday Night Lights, and is due to play the character of "Junkie Girl" in the upcoming Max Payne film.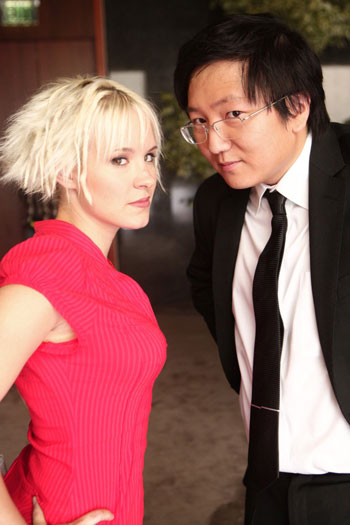 In this interview Brea Grant talks about how she got into acting, why was she attracted to the role of Daphne Millbrook in the hit series Heroes and what she has learned from it, shares beauty secrets, and her upcoming projects.
Marta Walsh: Why did you decide on a career in acting?
Brea Grant: As a kid, I did a lot of local theatre in Texas. When I was sort of at that crossroads of trying to decide what to do with my life, I fell back on the thing I remembered loving most – acting. So I took a few acting classes and moved to Los Angeles. Sounds simple but it was actually pretty hard.
TotalBeauty.com content:
TotalBeauty.com members say you can't live without these makeup and hairstyle wonders from MAC, Clinique, Paul Mitchell and more
Instead of showcasing the latest innovations or celebrity favorites, we're paying homage to the products TotalBeauty.com members consider staples in their makeup bags and bathroom cabinets. See which goods earned enough glowing beauty product reviews to rise to "can't-live-without-it" status. They may just be the answers to your beauty prayers.