All Posts Tagged With: "Elle Magazine"
Rihanna looks bigger than life on the cover of Elle Magazine July 2010. Rihanna was photographed by Tom Munro. On turning her dream of popstardom into reality: "If I were in Barbados still, I would be dreaming about this. I asked for it, and I love it, so why am I complaining? My first day on tour, I remember saying 'I'm so tired—this is so much.' Then I thought, What the fuck? You asked for this—you prayed to God to tour like Madonna." Read full article in Elle.com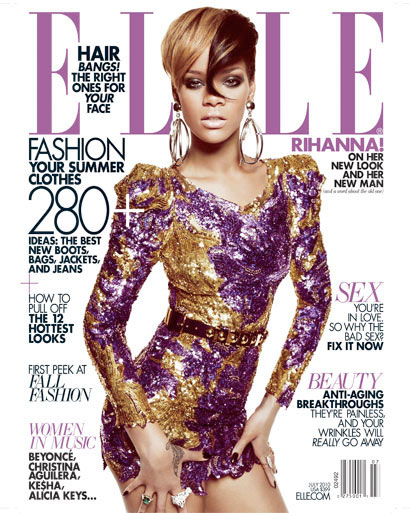 Watch Rihanna behind the scenes her Elle Magazine photo shoot:
I'm so excited to share with you my interview with the gorgeous Erin Kaplan. You may know Erin from staring in MTV's hit series The City opposite Whitney Port and Olivia Palermo. And, at 26, Erin is ELLE Magazine's youngest ever Director of Public Relations.
In this interview Erin Kaplan talks to Marta Walsh about her beginnings working at ELLE Magazine. How working with Joe Zee ELLE Magazine's Creative Director has changed the way she's thinking. Puts the on camera drama with co-star Olivia Palermo in perspective. She even dishes out some style and beauty secrets and reveals another secret about her hair.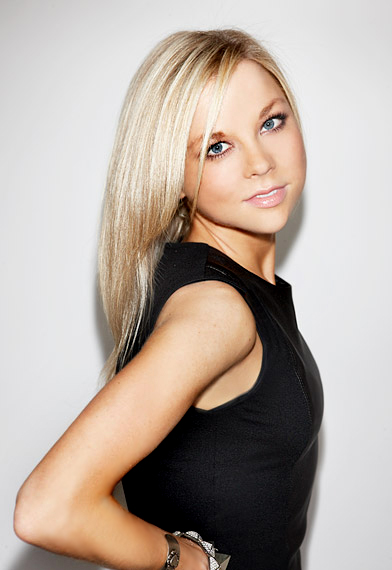 Erin Kaplan
Photo courtesy of MTV
Marta Walsh: When did your fascination with fashion and style begin?
Erin Kaplan: Honestly, it wasn't until I started working at ELLE that I really became interested in fashion. I grew up with three brothers so there definitely wasn't a lot of fashion-talk around the house. However, I have always been interested (obsessed really) with magazines and publishing…
ELLE magazine has a brand new Beauty gallery of Spring 2010 Hair and Makeup Trends. Check out the gallery for images of celebs vs. runway models sporting the trends, and vote on who wore them best. To read full article and to VOTE visit elle.com
Here's a sneak peek: Lauren Conrad wearing bright pink lipstick alongside the runway version.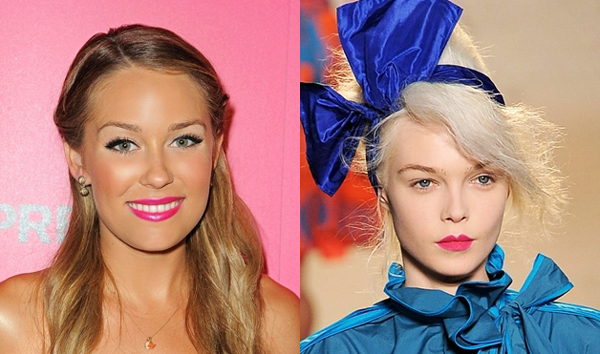 Beautiful actress Natalie Portman is featured on the cover of ELLE UK February 2010. I always say that if I ever had to come back as an actress in my next life, I would like to be like Miss Natalie Portman. Why? She is stunning, amazing actress, and she even went to Harvard. Talking about the "Total Package". And yes, another reason why I have a warm fuzzy feeling about Natalie, she was born in Israel where I grew up.
Natalie Portman ELLE UK Cover February 2010: Do you love?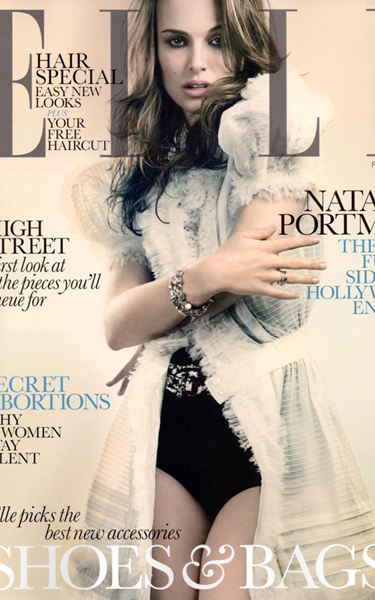 See more Natalie Portman ELLE UK Cover February 2010:
ELLE, the number one global fashion magazine, announces the ELLE Make Better Program and DVD Series. The Make Better program is a multiplatform initiative surrounding fitness, fashion and beauty content that includes a themed January issue, a dedicated website and a three-DVD set hosted by and starring model Brooklyn Decker.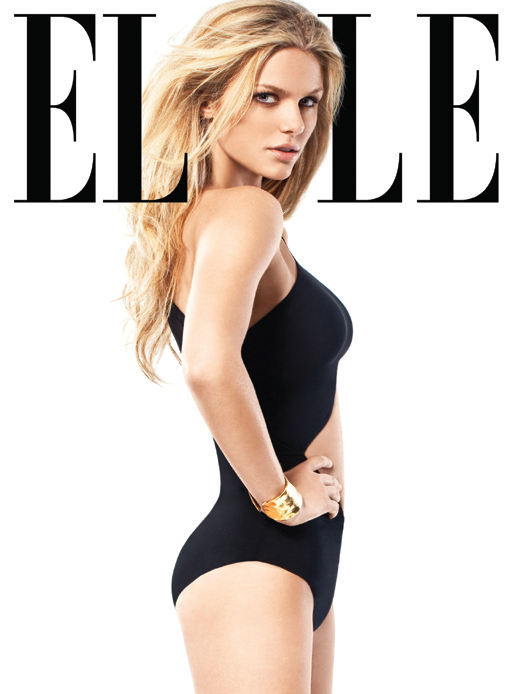 ELLE is turning the dated notion of the "makeover" on its head and instead focusing on new ways to look at fashion, beauty and fitness through simple, yet strategic adjustments to one's everyday life. Spending unnecessary time, money and energy on a new wardrobe, overhauling one's closet or engaging in expensive beauty and fitness regimes is out–so beginning with the January 2010 Make Better Issue, ELLE will demonstrate how to make small tweaks to readers' lifestyles that offer big results. ELLE will also feature Make Better edit in the beauty/fitness section throughout 2010, inspiring you to continue striving to improve your life. The program will be sponsored by Reebok, which will integrate its fitness apparel and Easy Tone technology into the DVDs and custom advertorials in the January issue.
Hearing Elle Russia takes me back to the place I was born, the Former Soviet Russian Republic Georgia. I sometimes wonder what my life would have been like if my parents never left Russia. Maybe my name would be something like Marta Shalvovna and not Marta Walsh LOL (which really happens to be my Russian middle name). Enough about me, let's talk Eva Mendes. Eva is one of my favorite Hollywood beauties. She reminds me of Raquel Welch another natural and classic beauty. The question is: Do YOU love?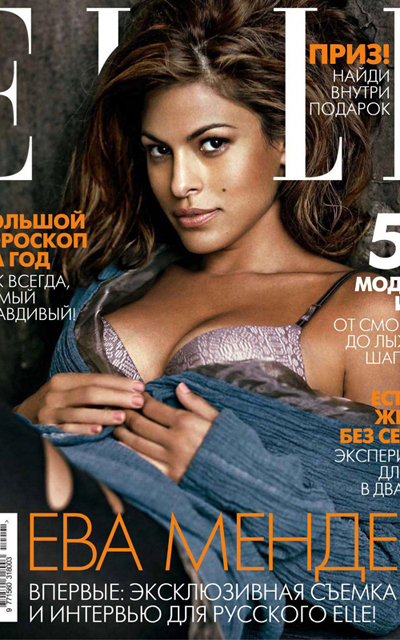 See more Eva Mendes in ELLE Russia January 2010!
Last week ELLE Magazine announced the ELLE Shopping Guide app which is available for iPhone and iPod Touch. The location-based app is a completely new area for the company and taps a new revenue opportunity for local advertising dollars. This ELLE App capitalizes on the power of mobility by creating the ultimate resource for discovering where to shop for the hottest fashion and where to go to get great offers.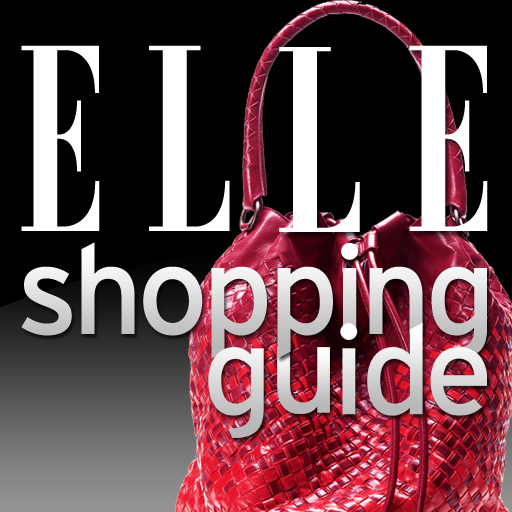 In "ELLE Top Shops," a feature which is also in ELLE magazine, editors select favorite ELLE shops to highlight. In "Offers", local retailers in the three launch cities – NY, LA and SF with more cities rolling out soon – will be able to more effectively drive consumers into their stores by offering coupons, merchandise info and other store information through the app. The ELLE Shopping Guide's initial retailers making offers include Diane Von Furstenberg, Intermix, Otte, Flight 001, Iven.tory, Kiki de Montparnasse, AG Adriano and Goldschmied, with more on the way.
Britney Spears is also on the cover of Elle Magazine January 2010 posing with her two gorgeous boys. The alternative Elle cover for January 2010 is with Lady Gaga. Which Elle cover do you prefer?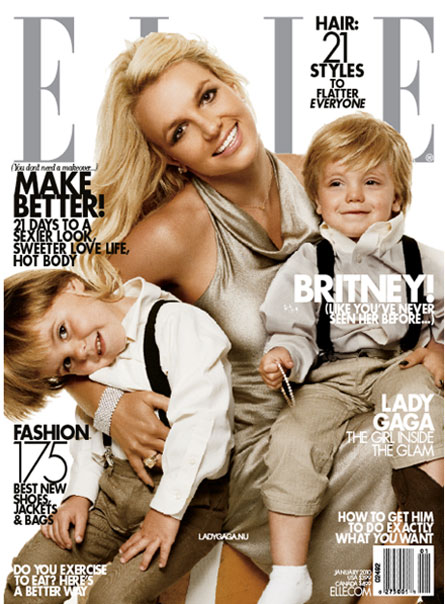 My favorite new gal on the block Lady Gaga is looking fabulous on the cover on Elle Magazine January 2010 issue. I love Lady Gaga's blonde hair, eye makeup, and of course, her attitude.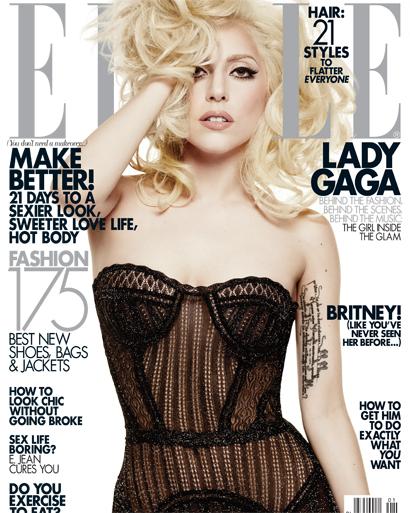 Kate Hudson is on the cover of Elle Magazine UK December 2009 issue and I'm intrigued with her bold and very dramatic eye makeup. The photo reminds me of the 1930's for some reason, maybe it's the dress. And I really love Kate's artistic and timeless pose. Do you also love?