All Posts Tagged With: "fitness"
Colder weather often means less outdoor fitness activities, which isn't good news for your body OR your skin. There is a key link between skincare and fitness – pretty amazing stuff, ha.
Trainer-to-the stars and Simple Skincare Simple Advisory Board Fitness Expert, Kacy Duke is among the world's most sought-after personal trainers and fitness consultants and is also one of the co-founders of Equinox Fitness Clubs.
According to Kacy: "There is an important link between your physical wellbeing and the health of your skin. As we exercise, the body releases endorphins — natural painkillers — that promote an increased sense of wellbeing. Exercise increases blood flow and helps flush cellular debris out of our system. It also tones muscles and reduces stress, all of which contributes to the overall appearance of your skin. Don't worry, you don't have to turn into an athlete, but thinking about our physical wellbeing can have a big impact on our skin."
CLICK HERE TO WATCH The Fit and Fashionable 40-Something Routine!, a routine you can easily do indoors as the weather cools down.
What's your favorite winter fitness routine?
This post was created in connection with my appointment as an ambassador in the Simple® Skincare Program. Visit www.facebook.com/SimpleSkincare to share your story on sensitive skin. For more tips and deals from Simple, join the Simple VIP community.
ELLE, the number one global fashion magazine, announces the ELLE Make Better Program and DVD Series. The Make Better program is a multiplatform initiative surrounding fitness, fashion and beauty content that includes a themed January issue, a dedicated website and a three-DVD set hosted by and starring model Brooklyn Decker.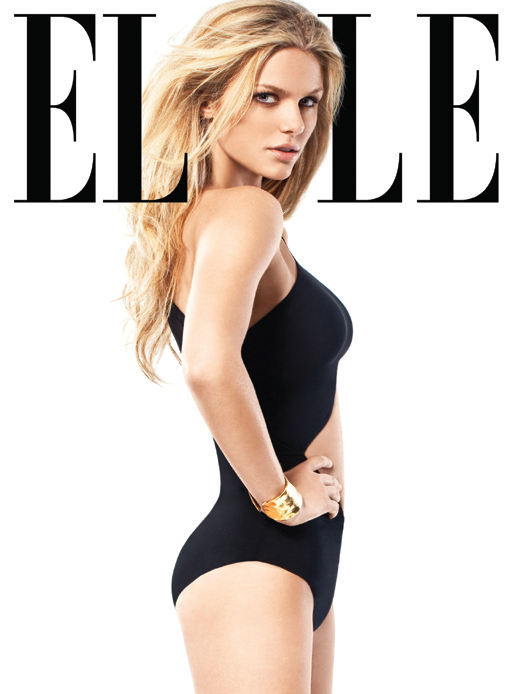 ELLE is turning the dated notion of the "makeover" on its head and instead focusing on new ways to look at fashion, beauty and fitness through simple, yet strategic adjustments to one's everyday life. Spending unnecessary time, money and energy on a new wardrobe, overhauling one's closet or engaging in expensive beauty and fitness regimes is out–so beginning with the January 2010 Make Better Issue, ELLE will demonstrate how to make small tweaks to readers' lifestyles that offer big results. ELLE will also feature Make Better edit in the beauty/fitness section throughout 2010, inspiring you to continue striving to improve your life. The program will be sponsored by Reebok, which will integrate its fitness apparel and Easy Tone technology into the DVDs and custom advertorials in the January issue.