All Posts Tagged With: "Natalie Portman"
I'm super excited that my interview with Michael Cohen was published in his popular fashion, beauty, and celebrity website www.askmichaelcohen.com. You might know Mr Cohen from staring in Bravo's Miami Social and his stints on TV for CNN's Showbiz Tonight, or his editorial work for People and In Touch Weekly. Today, you're more likely to hear from Michael as a member of Us Weekly's Fashion Police, or via his Huffington Post column Ask Michael Cohen, which is syndicated on UK-based website www.beautyandthedirt.com. So yes I'm honored. Or as the English say: I'm pretty chuffed. Thank you Michael Cohen & your fabulous team:)

Here's an exert from my interview with www.askemichaelcohen.com.
"Beauty Expert Marta Walsh Talks Kardashians, Spring Trends and Wrinkle-Free Skin.
There is something to be said about a woman who conquered New York University's STERN School of Business, worked on Wall Street and left it all behind to start a beauty blog.
Meet Marta Walsh.
Growing up in Israel, and later moving to New York City, Walsh has taken her love for everything beauty and turned it into a website that Glam.com named "One of the best blogs in the United States."
Talking Makeup and Marta Walsh have the word that Natalie Portman is the new face of Miss Dior Cherie! We also have sneak peek photos from new Dior campaign starring Portman. What a beauty!

Natalie Portman as the new face of Miss Dior Cherie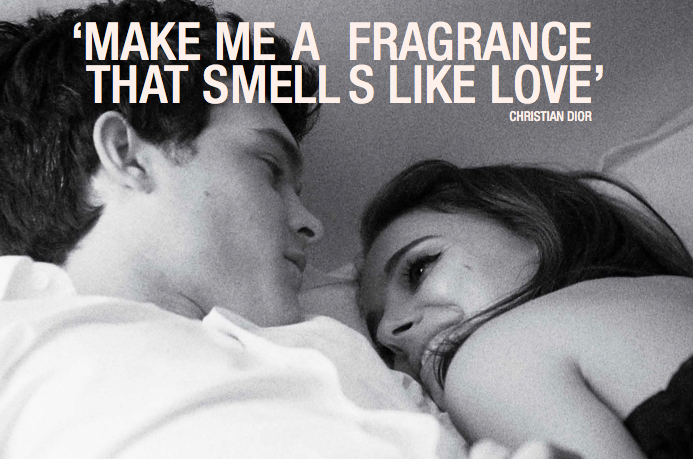 Rumor on the street is that my favorite Hollywood beauty Natalie Portman night be marrying fiance Benjamin Millepied soon and is also pregnant. Well if news are true than Mazal Tov!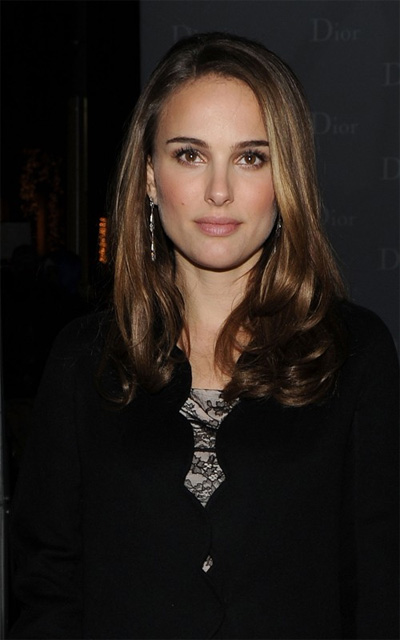 Natalie Portman has been named as the new face of Dior, with her first campaign to be for Miss Dior Cherie. Portman will be featured in a print advertisement by Tim Walker and a commercial shot by "Lost in Translation" director Sofia Coppola.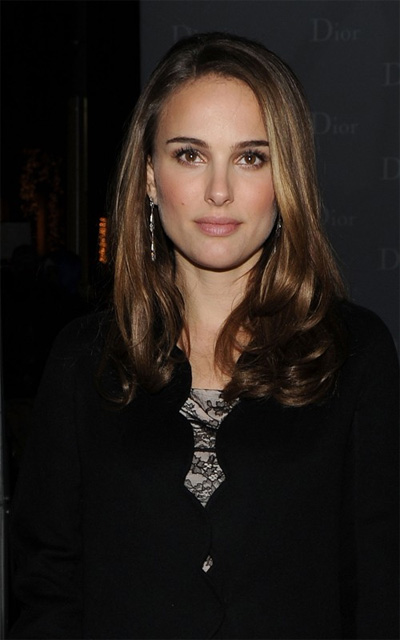 Did you know Natalie Portman was born in Jerusalem, Israel, where I also grew up:)
Natalie Portman's hair. Natalie Portman looked like a classic Hollywood star tonight at the New York Premiere of her new film "Black Swan." Wearing a glamorous black Dior off the shoulder dress and gorgeous, full-bodied wavy hair, she dazzled the red carpet.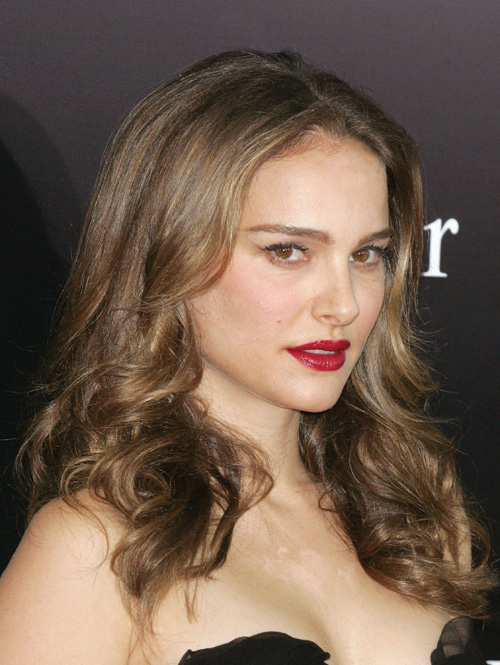 Natalie Portman. Photo credit: Jim Spellman for Getty Images®
The look was designed by her stylist John D., who, though tempted to do an elegant updo, succumbed to the glamour of the dress and created a look that accented the its sense of drama and sensuous silhouette.
"The hair was beautiful, and helped balance the total look," said John D.,
Natalie Portman's Hairstyle: Natalie Portman's new movie "Black Swan" may be getting big buzz, but it was her look at last night's, September 12th, 2010, Toronto Independent Film Festival red carpet premiere that had everyone talking. As a stark contrast to the structured bun she wore in the film, Nexxus Creative Director Kevin Mancuso choose to create soft, feminine waves to complement her black and white Jason Wu dress.
Kevin, who has worked with A-listers like Emma Roberts, Blake Lively, Naomi Watts and Taylor Swift, shares with Marta Walsh his tips for recreating Natalie's hairdo at home: "I wanted to bring out the natural, organic beauty of Natalie's hair," said Mancuso "so I went for touchable texture and a feminine silhouette."
According to wwd.com Natalie Portman has a new role, and it's not on the silver screen. Rather, she's just inked a deal to be the latest face of Parfums Christian Dior.
Natalie Portman at the Vanity Fair 2010 Academy Awards party: The Hairstyle
For a second year in a row, red-carpet darling Natalie Portman has tapped celebrity stylist and Nexxus Creative Director Kevin Mancuso to create her award season hairstyles. Last night, Kevin gave Natalie Portman a flawless updo for the exclusive and star-studded Vanity Fair party.
"I really wanted to give her a Bridget Bardot meets Audrey Hepburn style," said Mancuso, "there's nothing like an old Hollywood style for a young Hollywood actress!"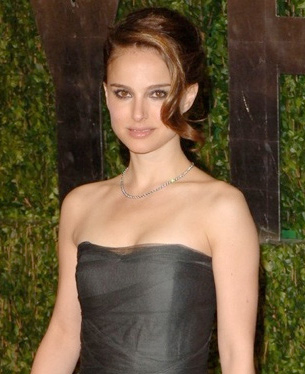 How to get Natalie Portman's Vanity Fair 2010 Academy Awards party hairdo:
Kevin Mancuso – who brought you the celebrity hair bible, The Mane Thing, and worked on such a-list names as Sienna Miller, Blake Lively, Naomi Watts and Taylor Swift – offers his tips for recreating Natalie's red carpet style at home:
PREP:
· Shampoo and condition hair with body building products, such as Nexxus Diametress and Sublime Volume, to help give hair lift.
Beautiful actress Natalie Portman is featured on the cover of ELLE UK February 2010. I always say that if I ever had to come back as an actress in my next life, I would like to be like Miss Natalie Portman. Why? She is stunning, amazing actress, and she even went to Harvard. Talking about the "Total Package". And yes, another reason why I have a warm fuzzy feeling about Natalie, she was born in Israel where I grew up.
Natalie Portman ELLE UK Cover February 2010: Do you love?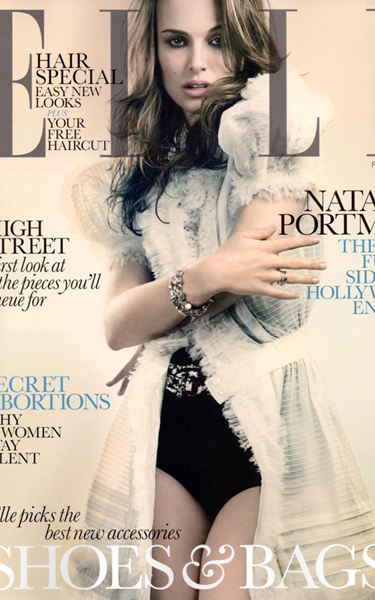 See more Natalie Portman ELLE UK Cover February 2010:
Matrix celeb stylist Mark Townsend styled Natalie Portman for the Gotham Awards on Monday night and she looked amazing!!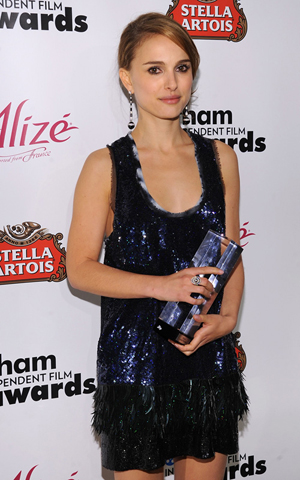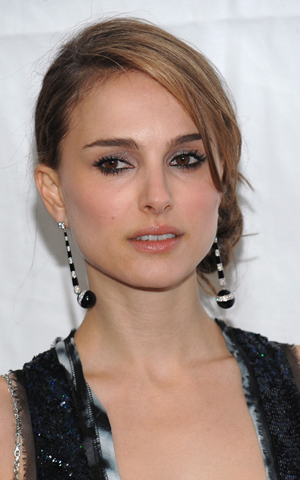 To get Natalie Portman's asymmetrical side bun for the 19th annual Gotham Independent Film Awards, Matrix celebrity stylist Mark Townsend sprayed Biolage Bodifying Spray Gel in Natalie's damp hair and blow dried it with a medium round brush. Next, he took 2 to 3 inch sections of hair and sprayed each with Vavoom Gold Heat Iron-In Control, wrapping the hair around a 1 inch curling iron.