I'm super excited that my interview with Michael Cohen was published in his popular fashion, beauty, and celebrity website www.askmichaelcohen.com. You might know Mr Cohen from staring in Bravo's Miami Social and his stints on TV for CNN's Showbiz Tonight, or his editorial work for People and In Touch Weekly. Today, you're more likely to hear from Michael as a member of Us Weekly's Fashion Police, or via his Huffington Post column Ask Michael Cohen, which is syndicated on UK-based website www.beautyandthedirt.com. So yes I'm honored. Or as the English say: I'm pretty chuffed. Thank you Michael Cohen & your fabulous team:)

Here's an exert from my interview with www.askemichaelcohen.com.
"Beauty Expert Marta Walsh Talks Kardashians, Spring Trends and Wrinkle-Free Skin.
There is something to be said about a woman who conquered New York University's STERN School of Business, worked on Wall Street and left it all behind to start a beauty blog.
Meet Marta Walsh.
Growing up in Israel, and later moving to New York City, Walsh has taken her love for everything beauty and turned it into a website that Glam.com named "One of the best blogs in the United States."

Marta Walsh for NOH8 photographed by Adam Bouska.
TalkingMakeUp.com isn't just a one-stop shop for everything pretty, but a haven for no-fluff celebrity interviews with everyone from Khloe Kardashian to Heidi Klum.
Recently, we sat down with Mrs. Walsh to talk about makeup, of course, but more importantly, we asked her the age-old question: How can we keep our skin wrinkle-free?
You have interviewed a lot of great celebs. Who was your favorite interview of all time?
This is quite a difficult question. The whole experience of connecting over the phone with the celebrity and learning about them is very fascinating to me. So, I enjoyed them all: Khloe Kardashian, Kourtney Kardashian, Audrina Patridge, Jay Manuel, Giuliana Rancic, Vanessa Williams, Kendra Wilkinson, Bethenny Frankel, Natasha Bedingfield and Heidi Klum, just to name a few. But I will always remember the first ones, like Dean and Davis Factor, great-grandsons of makeup icon Max Factor and founders of Smashbox cosmetics. Read full interview in www.askmichaelcohen.com

Marta Walsh With Natasha Bedingfield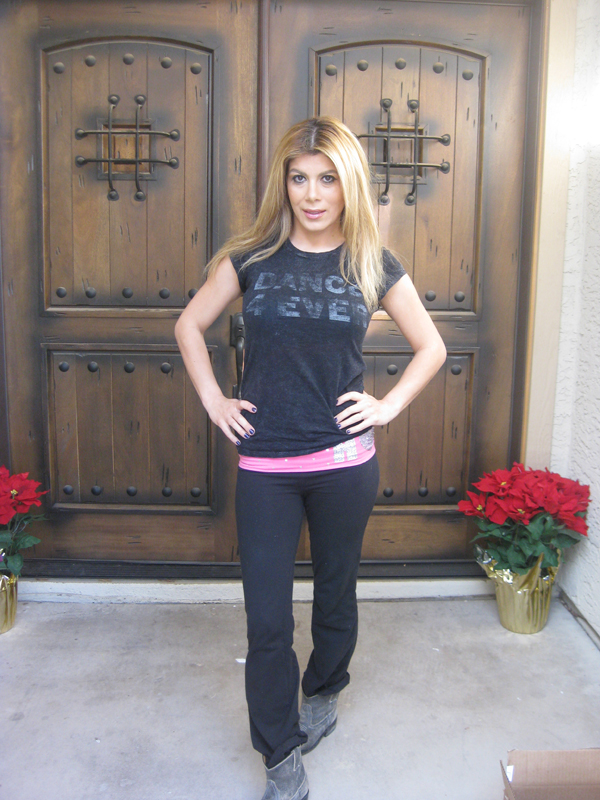 Marta Walsh