Matrix celeb stylist Mark Townsend styled Natalie Portman for the Gotham Awards on Monday night and she looked amazing!!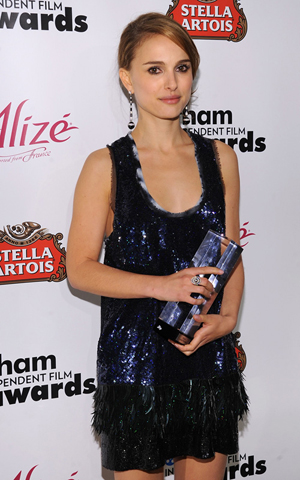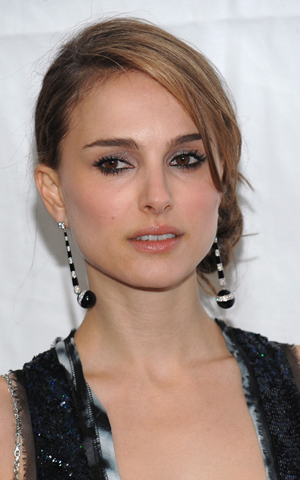 To get Natalie Portman's asymmetrical side bun for the 19th annual Gotham Independent Film Awards, Matrix celebrity stylist Mark Townsend sprayed Biolage Bodifying Spray Gel in Natalie's damp hair and blow dried it with a medium round brush. Next, he took 2 to 3 inch sections of hair and sprayed each with Vavoom Gold Heat Iron-In Control, wrapping the hair around a 1 inch curling iron.
"It was a rainy evening so I used the Vavoom Iron-In Control to keep Natalie's hair from getting frizzy in the humidity. And, to give her hair some extra texture, I took a small amount of Vavoom Design Pulse Glow to Pieces Shine Wax in my hands and then raked it through her hair." Next, Mark gathered Natalie's hair into a ponytail behind her left ear and then braided the ponytail and secured it with an elastic at about 2 inches from the ends. Once the braid was secured, heI looped the ponytail around the base and secured it with a few bobby pins. To a glamorous finishing touch, Mark put a bobby pin from Jennifer Behr at the top of the bun.
Mark Townsend interviews with Marta Walsh