All Posts Tagged With: "ELLE UK"
Beautiful actress Natalie Portman is featured on the cover of ELLE UK February 2010. I always say that if I ever had to come back as an actress in my next life, I would like to be like Miss Natalie Portman. Why? She is stunning, amazing actress, and she even went to Harvard. Talking about the "Total Package". And yes, another reason why I have a warm fuzzy feeling about Natalie, she was born in Israel where I grew up.
Natalie Portman ELLE UK Cover February 2010: Do you love?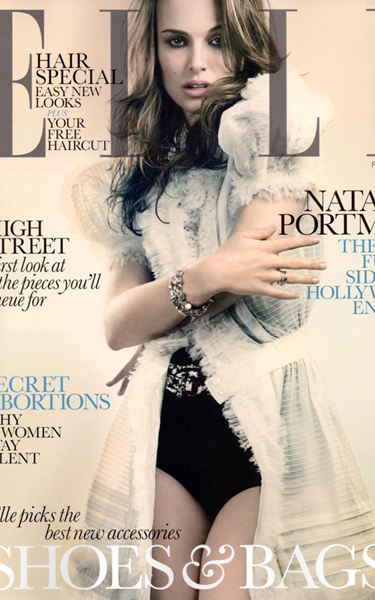 See more Natalie Portman ELLE UK Cover February 2010: