TRESemmé Stylist Jeanie Syfu created a gorgeous undone side bun for Rebecca Minkoff's Fall 2012 runway show. To complement the designer's collection including a mix of leather, fur, sequins and knits, Jeanie created a very chic and relaxed low bun to bring femininity to the strong silhouettes of the collection.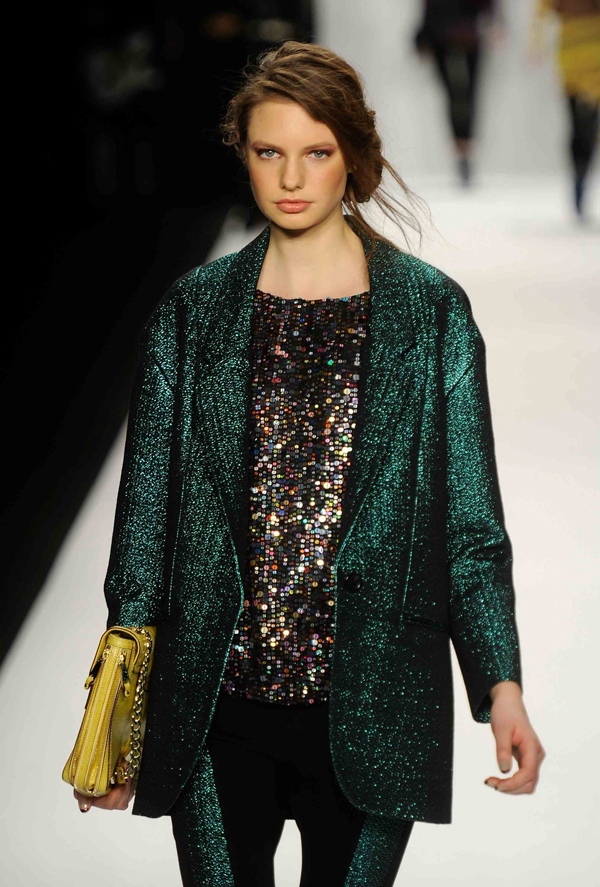 HAIRSTYLE
A chic, relaxed side bun that was textured, yet feminine.
The mix of textures, rich colors and strong silhouettes with a menswear influence called for a style that balanced the look and added a touch of femininity, with just enough edge.
Rebecca Minkoff New York Fashion Week Fall 2012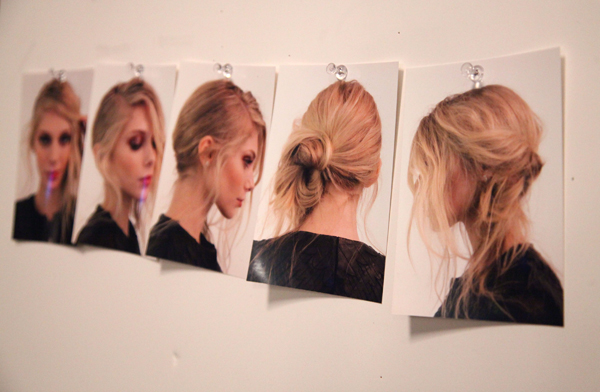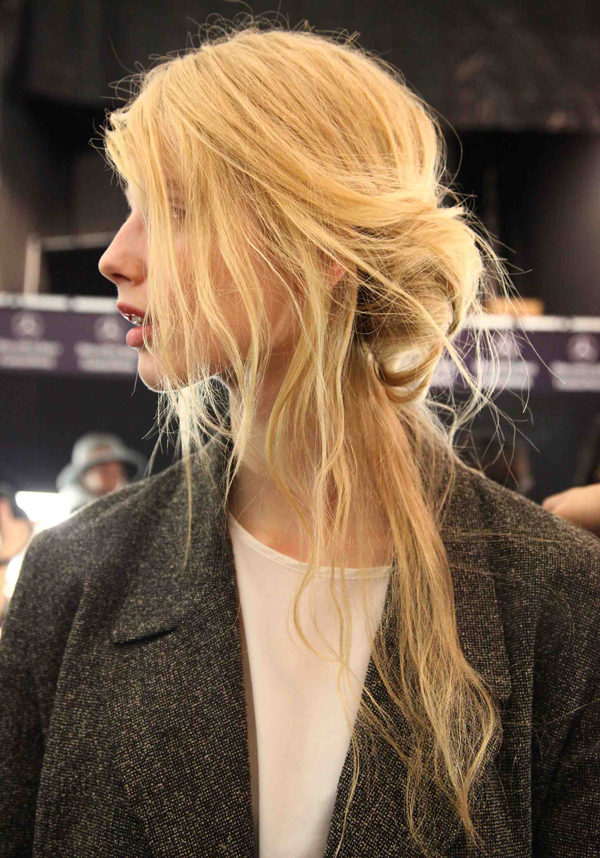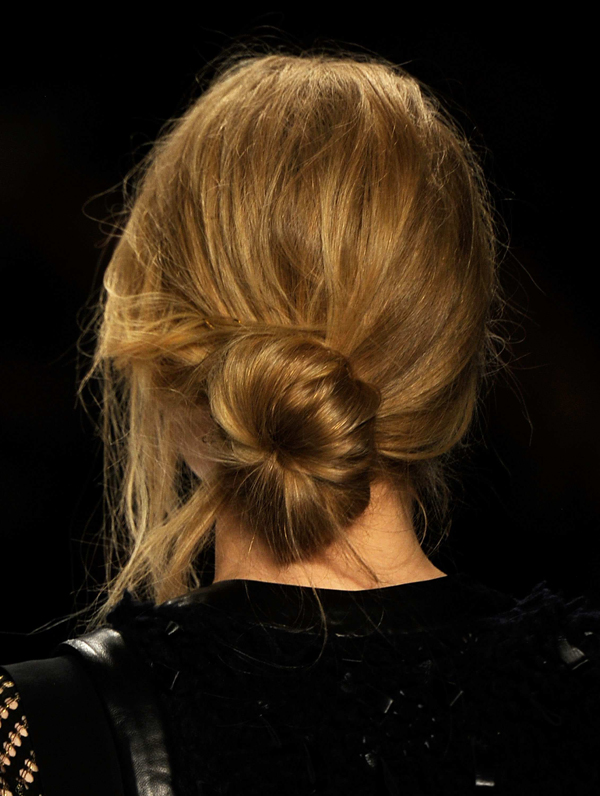 Relaxed Low Bun
How-To:
1. Create a deep side part and prep damp hair with TRESemmé 24 Hour Body Root Boosting Spray. Apply throughout hair from roots to ends
2. Diffuse hair on high heat
3. Repeat steps 1 & 2 – apply TRESemmé 24 Hour Body Root Boosting Spray from roots to ends and diffuse hair. Be sure to layer the product to create a natural, rough texture
4. Apply a dime size amount of TRESemmé Smooth & Silky Anti-Frizz Secret Crème throughout hair to give definition
5. Gather hair into a loose pony on one side, fastening elastic midway down the pony, leaving the heavier side of the face-framing part loose and undone
6. Twist hair into a messy side bun, fastening with hair pins as you go
7. Loosely gather pieces from the heavier side of the part and pin into bun
8. To finish, lightly spritz with TRESemmé 24 Hour Body Finishing Spray
Tools:
• Blow dryer
• Diffuser
• Clips, elastic, bobby and hair pins
• Teasing comb and brush
• Spray bottle
• Mason Pearson brush
mark Creates Rebecca Minkoff's Fall 2012 Runway Look
MAKEUP
mark, the beauty and fashion boutique brand, was the proud makeup sponsor for Rebecca Minkoff's Fall 2012 show. The makeup look: bold, dramatic eyes and soft pink lip.