All Posts Tagged With: "Patricia Field"
On Tuesday, May 25th, 2010, Redken created the hair styles for the launch of Sex and the City 2's costume designer Patricia Field's House of Field Eyewear, Swimwear and Beach Towels in NYC.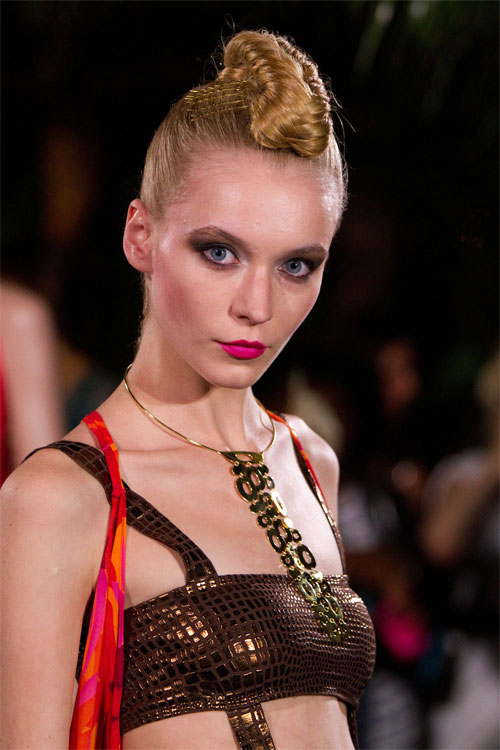 To complement the ultra stylish and super glam looks designed by the queen of costume designing herself along with David Dalrymple, Rodney Cutler for Cutler/Redken pushed the envelope in hair styling as he created the perfect youthful fishtail-ed updo to play on Patricia's eye for sophisticated fashion: "The high fishtail braid is a fun evening looking and very wearable. We've seen so many buns up top and this is just taking it one step further," explained Cutler.