All Posts Tagged With: "Chris Benz"
Chris Benz Signing Lancôme's Chris & Tell lipsticks tomorrow at Saks NYC! Are you looking for the Chris Benz Chris & Tell lipstick, here's one of their last chances to get it. Chris is doing a personal appearance at the Saks Fifth Avenue Lancôme counter in Manhattan tomorrow 2/18/2010. Chris will be signing lipsticks and sharing the inspiration for his Spring 2010 collection. Saks is the official retailer for Chris & Tell and this is one of the only counters that has any lipsticks left (and only because a special batch was reserved for Chris's P.A.!).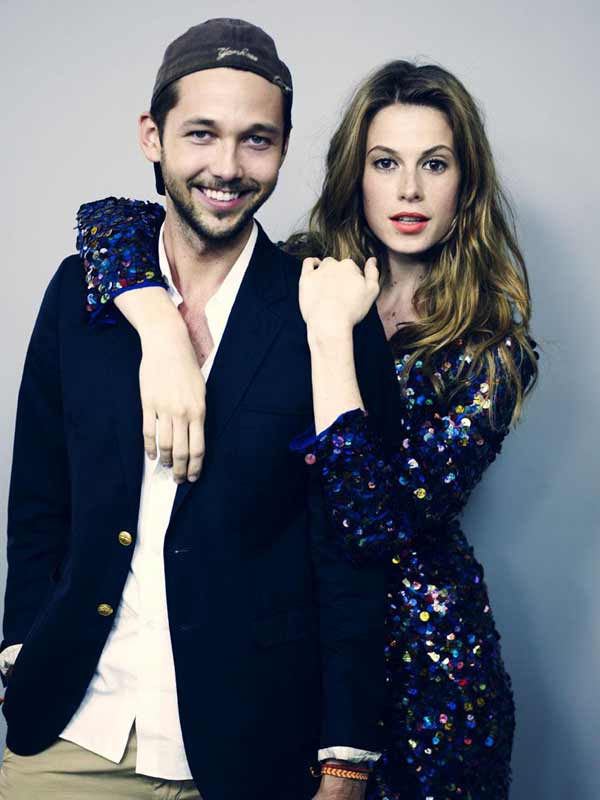 Chris & Tell, as you may know, was created specifically for the Chris Benz Spring 2010 presentation held in September 2009. Since its debut earlier this month, it's become one of the fastest-selling lipsticks in the Lancôme Pout-à-Porter designer lipstick series. Six hundred of the lipsticks sold on lancome-usa.com in just 48 hours. Beauty aficionados have already snatched up most of the supply and some have already popped up on eBay.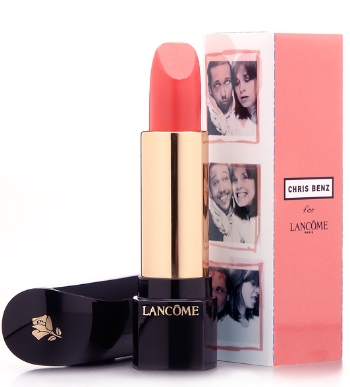 Watch Marta's vlog as she takes you through her must-have beauty products to look out for in Spring 2010!
Beauty and makeup products mentioned in Marta's vlog:
Dior Capture Totale ONE Essential Skin Boosting Super Serum
Dior Diorshow Extase mascara
Clinique youth surge night age decelerating night moisturizer for dry and combination skin types
Olay Body Quench Body Lotion Fragrance Free
MAC Nail Lacquer in Light Affair from MAC Love Lace collection
MAC Care Blends Essential Oils Grapefruit + Chamomile from MAC Warm & Cozy collection
MAC Lipgelle in Shift to Pink from MAC in Lillyland collection
Lancome Chris & Tell Lipstick
I just discovered a gorgeous way to get smoky eyes with NARS Single Eye Shadow in Night Breed. The shade: black with silver glitter. The black pigment is pretty strong and you can skip the black eye liner on lower lids. I also use two other eye shadows: MAC Reflects Antique Gold which is part of the MAC Glitter Brilliants collection (your eyes will sparkle like diamonds) and stila kitten eye shadow for highlighting.
I then add MAC Rapidblack Penultimate Eye Liner (a liquid eye liner) and wing out my eyes for a bit of cat eyes. And finish with MAC Studio Fix Lash mascara. The result: dramatic, sexy eyes! To complete my look I add Chris & Tell lipstick by Lancôme which is THE prefect pink coral shade. I'm addicted to Chis & Tell! Every woman should have one pretty red lipstick and one pretty pink coral lipstick such as Lancome's version.
WATCH: Lancôme Chris & Tell Lipstick backstage at Chris Benz New York Fashion Week Spring 2010.
Talking Makeup is excited to share with you the news about Lancôme's Spring 2010 color collection. Titled Ô My Rose, this latest collection by Aaron De Mey stars coral-peach hues with pops of teal. Look out for star products, such as: Pop N' Cheeks in Coral Flirt, a peachy blush with hints of gold that makeup artist Daniel Martin used at the Chris Benz show, but the entire collection is just as stunning. Ô My Rose just launched on Lancôme's website today make sure to check it out!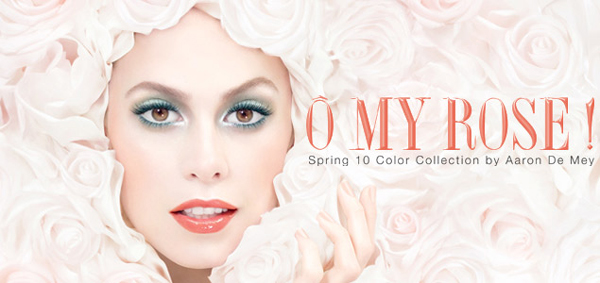 Fashion Designer Chris Benz Interviews With Marta Walsh
Lancôme Chris & Tell Lipstick: Daniel Martin Backstage at Chris Benz
Lancôme Chris & Tell Lipstick How To Backstage at Chris Benz fashion show
Celebrity makeup artist Vanessa Scali transformed the already beautiful "Twilight" star Ashley Greene into a gorgeous vision at last night's "New Moon" premiere in Los Angeles. "The look was classic 60's," reports Vanessa. "Well-defined eyes with lots of lashes, a strong brow and clean skin with subtle pink/coral cheeks and lips."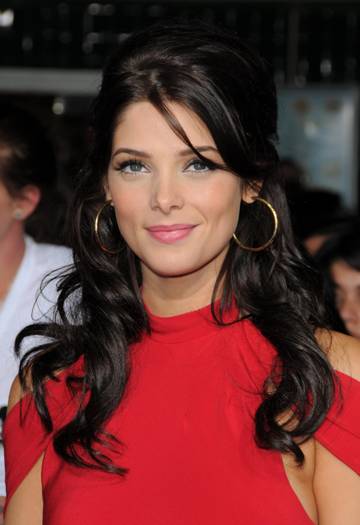 How to get Ashley Greene's makeup look at the "New Moon" Premiere:
To start, Vanessa evened out Ashley's "nearly flawless skin" with Lancôme's Effacernes concealer in Light Bisque underneath the eyes. "It gives clean, fresh, flawless coverage," she said. Bobbi Brown's Foundation Stick followed. Lancôme's Blush Subtil in Shimmer Pink Pool topped the apples of the cheeks.
Talking Makeup has a sneak peek to Lancôme's NEW Chris & Tell Lipstick, a gorgeous pink coral and Marta's favorite!!
Lancôme Chris & Tell Lipstick will be available Spring 2010.
Watch how the Lancôme Chris & Tell Lipstick is applied backstage at Chris Benz Spring 2010:
Hi guys! I'm excited to share with you my video interview with Lancôme's lead makeup artist Daniel Martin backstage at the Chris Benz Spring 2010 Collection. Daniel btw is the sweetest!! Love him:)
In this interview Lancôme lead makeup artist talks to Marta Walsh about the new Lancôme Chris & Tell Lipstick and the inspiration behind Lancôme's 5th lipstick in their POUT-A-PORTER collection. One Lancôme beauty product every women should have. Best part of being a makeup artist. And Daniel's favorite city in the world.
The interview took place backstage at the Chris Benz Spring 2010 Collection during New York Fashion Week.
Products:
GÉNIFIQUE Youth Activating Concentrate by Lancôme
Lancôme Chris & Tell Lipstick which will be available Spring 2010. Talking about being ahead of the trends here:)
Last month, during my visit to New York City for Fashion Week I was given a great chance to interview fashion designer Chris Benz.
In this interview Chris talks to me about how he is relatively relaxed minutes before the debut of his Spring 2010 collection. The inspiration for his designs. Why fashion design was the right thing for him. His personal style. And future plans.
I can't get over how nice and cool Chris Benz was to chat with, and how original his collection was!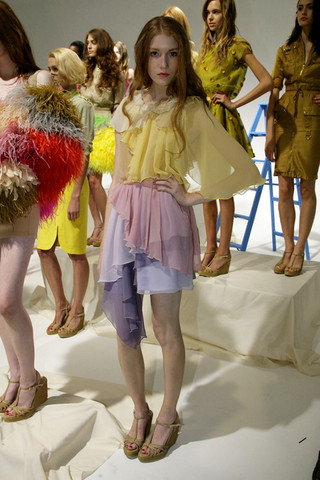 Image via elle.com
New York Fashion Week Spring 2010 Makeup Trend Report.
Show: Chris Benz Spring 2010 Collection
Lead Makeup Artist: Daniel Martin for Lancôme
The Trend: Coral-colored pout.
The Look: Refined 60's party girl. Healthy skin and stand-out lips: Chris' spring collection is full of whimsical fabrics, colorful ornamentation and texture pieces.  For the makeup Chris asked Daniel to create a sun-kissed fresh look. He wanted healthy skin and prominent lip.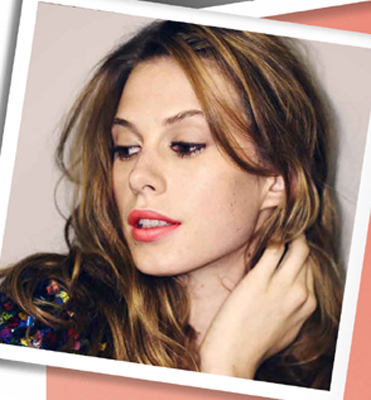 Daniel gave the models a natural glow by applying GÉNIFIQUE Youth Activating Concentrate to clean skin followed by GÉNIFIQUE Eye (Available 10/15/09) to brighten and open up the eye area. The complexion was perfectly even and polished. Shu Uemura Nobara Foundation was applied to even out the skin tone and Lancôme AGELESS MINÉRALE WITH WHITE SAPPHIRE COMPLEX (A perfecting and setting mineral powder) was dusted over the entire face. POP 'N CHEEKS in Coral Flirt (Available Spring 2010) was used as a highlighter and lightly applied to the cheekbones near the temple for just a hint of color.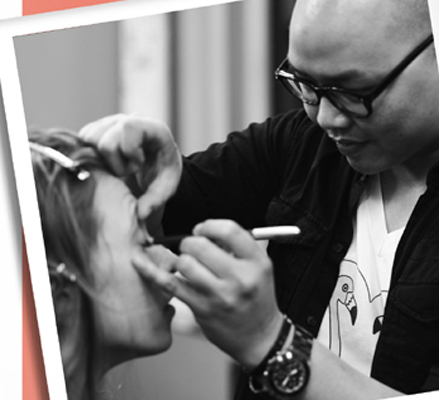 To define the eyes, Daniel smudged LE CRAYON KHÔL in Black Coffee on the upper and lower lash lash lines. Several coats of HYPNÔSE Mascara in Black were applied for thick, black lashes.
Lips were bright and creamy. Daniel used  L'ABSOLU ROUGE in Chris & Tell (Available Spring 2010 at Saks Fifth Avenue) for a vivid, coral-colored pout. Chris & Tell is the fifth lipstick in the POUT-A-PORTER designer lipstick series. In the meantime, the waiting list is open at Lancôme's Upper West Side Boutique. simply call 212-362-4858 to be added to the waiting list.
Lancôme is thrilled to announce that they're bringing back the Pout- à-Porter Lipstick series! The previous four lipsticks in this collection were collaborations with celebrated designers Behnaz Sarafpour, Proenza Schouler, Peter Som and Thakoon. All four of the lipsticks sold out and one Proenza Pink lipstick even sold for $122.50 on eBay.
For Spring 2010 Lancôme is collaborating with emerging designer Chris Benz and they need your help!
Lancôme is doing a lipstick naming contest that was announced on Chris Benz's Facebook fan page today (While you're there don't forget to become a fan). The new shade will be inspired by Chris' Spring 2010 collection and will be worn by the models at his show in September.