All Posts Tagged With: "Hair Removal"
This month marks the 60th anniversary of the bikini in America. When the first bikini was launched it caused an explosion on the fashion scene, and through the years that little piece of fabric has gone through quite an evolution in length, fabrics, colors and cuts. Today, the bikini is a defining force in summer style.
To help celebrate the bikini's debut in America, Venus has prepared a timeline of 20th century swimsuit fashions and has worked with country star and dancer Julianne Hough to develop a "how to look your bikini best" tip sheet.
When it comes to donning a bikini, confidence is key. And, smooth skin can help! According to a recent survey, almost 75% of women said that they felt more confident after shaving. Research also shows that shaving makes women feel more feminine, polished and beautiful.
I'm all about smooth skin: smooth arms, smooth legs, and smooth feet. My secret to getting my legs smooth in the summer, or year-round, is Schick Quattro for Women. Best thing about Schick Quattro for Women is that it never pulls my skin or irritates it. It glides on skin smoothly & effortlessly. No pain, just smooth legs!:) 
Visit  www.quattroforwomen.com for additional product details.
Talking Makeup is excited to share with you a Shobha Ingrown Relief Lotion Exclusive  promotion: Just use promotion code: 0709IRL515 to get $5.00 off the purchase of Shobha Ingrown Relief Lotion on myshobha.com 
More details:
Valid for online purchases only
One redemption per customer
Offer expires at 12am EST 8/1/09
Retail value: $22.00; promotion price with coupon code: $17.00!
Marta is excited to present Talking Makeup's latest giveaway: 2 LaVaque Tweezers!!
How to enter WIN:
1. Subscribe to Talking Makeup's YouTube Channel HERE!
2. Leave a comment HERE! Note: Do not leave a comment under this post, you must leave the comment under video on YouTube, Thanks:)
3. MUST have US or Canada shipping address.
Watch Marta's video blog for more details:
Good luck:)
To wax or not to wax is the question this summer. If you are new to waxing here are some answers to some of the question you might have about waxing.
The Q&A is provides by The Waxing Co, the destination for hair removal in Honolulu, Hawaii.
Why remove hair with wax?
Waxing makes skin feel soft and it lasts much longer than shaving. Some people wax because they feel it is more hygienic. Our bodies release natural oils and sweat on a daily basis. Our hair can hold on to them as well as the odor they produce. When you remove the hair you can stay cleaner and fresher longer.
What are the different kinds of wax, what is the difference between them?
There are a few different types but the two most popular waxes are hard wax and soft wax. Soft Wax is the wax most people are familiar with. It is a wax that goes on warm you put a cloth strip down and pull the hair off. It is best for soft and light hair. Hard Wax is a stripless wax that goes on like soft wax but then hardens and you pull the wax itself off with no cloth strip. It is best for hard, coarse hair.
Summer fun can hit a rough patch if legs, arms and bikini lines aren't tended to. Smooth out stubble trouble with a trip to the waxing salon. Waxing guru Leah Nacion has the inside scoop on the do's and don'ts of baring all.
Leah Nacion's high-end boutique, The Waxing Co., offers a variety of services – facial waxing, brows, body waxing (from underarms to Brazilians), as well as personal services such as coloring and bleaching – and is the destination for hair removal in Honolulu, Hawaii.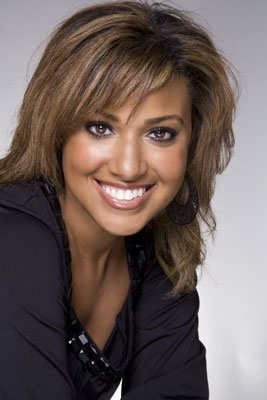 Leah Nacion
DO Forget Razors' Edge: According to Leah, waxing makes skin softer and it lasts much longer than shaving. It can also seem more hygienic because it creates a cleaner and fresher feel that lasts about four weeks before new growth begins.
Summer's here and it's time to turn up the heat with sexy summer color palettes. The Amazon.com Beauty Store offers everything you need to set your inner "hot child in the city" free. From Essie nail polish to summer styling aids, The Amazon.com Beauty Store is your one stop shop for everything summer!
Multi-colored Madness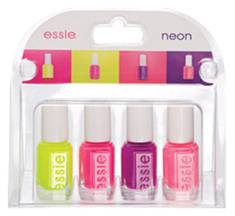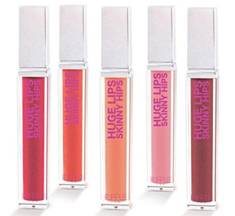 Essie Minis, $12.00. PurpleLab Huge Lips Skinny Hips Lip Gloss, $20.00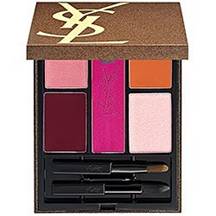 Urban Decay Skull Shadow Box, $36.00. Yves Saint Laurent Colour Harmony for Lips, $62.00
I can't contain my excitement about this latest beauty idea: Q-tips Vanity Packs. It's about time Q-tips get a makeover because they deserve it. Q-tips are a must-have beauty product in any bathroom, and they are so versatile. You can use Q-tips to clear your ears, take off eye makeup, correct makeup, and apply an acne treatment on that specific breakout spot.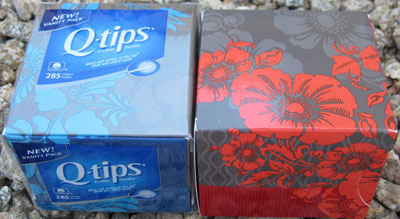 With Q-tips Vanity Packs your Q-tips gets love, but you also look smart! I want to meet the creative  team who came up with the beautiful designs for the Q-tips Vanity Packs and thank them. They can accentuate any bathroom, and take it from drab to glam. Who knew Q-tips Vanity Packs could do all that. There is definitely a new era in my bathroom:)
Celebrity makeup artist Troy Jensen (Troy does makeup for Kim Kardashian), shares top tips fro rescuing any beauty routine:
I have two beauty tips that will save you money and also will transform your look.
1. Lighten your eyebrows: Lightening your eyebrows whether with a light eyebrow pencil 2 shades lighter than your natural eyebrows or even using a bleach can make a huge difference to your look. When I say huge, I mean an instant makeover. Lighter eyebrows give you a much softer look and accentuate your eyes. 
 Celebrities that I suspect to lighten their eyebrows include: Oprah, Tyra Banks, IMAN, Jennifer Lopez, Vanessa Williams, and recently I've even noticed Rachel Rey. Yup:)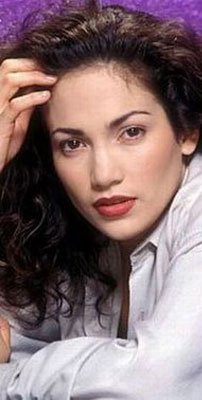 Blonde highlights and lighter eyebrows transformed Jennifer Lopez into a superstar
Anastasia Beverly Hills is amazing for anything to do with brows, so look out for their tinted brow gels and brow pencils. I love  Anastasia Beverly Hills Duo Brow Wand (a new powder featuring a dual-sided applicator with Brunette and Ash Blonde Brow Powders).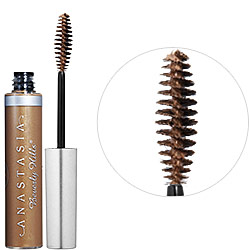 Anastasia Tinted Brow Gel
Tried, tested, and fell in LOVE with LaVaque Tweezers! Move away Tweezerman, there are new tweezers on the block.
La Vaque Tweezers are light in weight and give you a precise tweeze even with the smallest hair growth. A must-have in any women's makeup bag.

LaVaque Tweezer Standrad Slanted, $19.95
LaVaque Tweezers come in a pointed or slanted edge. I prefer the slanted one, I feel more in-control with them. And you can even find LaVaque Tweezers with Swarovski crystals!

LaVaque Slanted Swarovski Aquamarine, $29.95
For more information visit their website: www.lavaquetweezer.com