All Posts Tagged With: "Dial"
Padma Lakshmi, model, award winning cookbook author and Emmy nominated host of the popular Bravo TV series Top Chef, is joining forces with Henkel Consumer Goods, Inc. to help women look and feel their best. Their partnership marks the launch of Dial NutriSkin, a new line of ultra-hydrating body washes packed with light and refreshing fruit oils. Recognizing that beauty is more than outward appearance, Padma has collaborated with Dial to encourage women to develop inner beauty by giving back to charity.
"As a model, I understand the importance of looking good on camera, which is why I indulge in healthy beauty treats with nourishing ingredients such as Dial NutriSkin Body Wash," says Padma. "However, I realize that beauty is not skin deep and that giving back is what truly makes me feel beautiful. This is why I am working with Dial to raise money for my charity—an organization that supports women affected by endometriosis."
Beginning today, log on to DialSoap.com and Dial will donate $1 to a nonprofit organization Padma helped to found—The Endometriosis Foundation of America. This charity aims to fund medical research for endometriosis and educate women suffering from the condition, which Lakshmi herself has struggled with for years.
NEW from Dial: NutriSkin Body Wash Cherry Seed Oil & Mint and NutriSkin Body Wash Grapeseed Oil & Lemongrass. How delicious these two scents sound? Can't wait to try. I'm a true body wash lover. Probably one of my biggest beauty obsessions.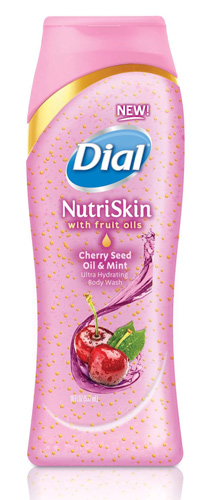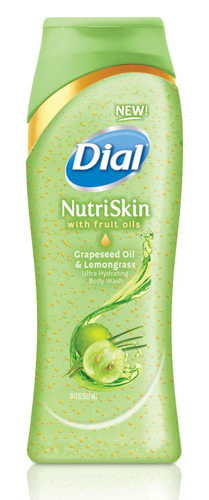 Dial NutriSkin Body Wash features a clean-rinsing formula that's heavy on moisture and light on skin. It's packed with nutritious fruit oils that leave skin soft and revitalized, not greasy or grimy.
Visit dialsoap.com for more details