The following skincare products will help you skin look fabulous and hydrated all summer long.
BIKINI BEACH: Get ready for swimsuit season with the help of NIVEA®'s Good-Bye Cellulite Gel-Cream (SRP: $13.49 for 6.7 oz) and Fast Acting Serum (SRP: $15.99 for 2.5 oz). NIVEA's new and improved formula with Lotus Extract makes your skin look smoother and more toned in just two weeks of regular use.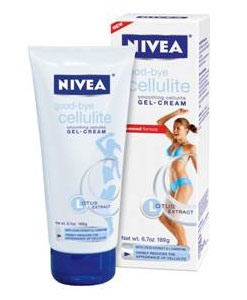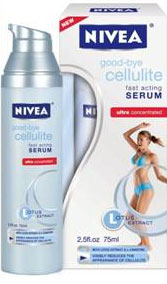 YOU GLOW, GIRL! Whether you're stuck in the office or hanging at the shore, NIVEA®'s Sun-Kissed Firming Moisturizers (SRP: $7.99 for 8.4 oz) and Sun-Kissed Beautiful Legs (SRP: $9.99 for 6.7 oz) make your skin fabulously firm and sexily sun-kissed, whatever your skin tone. Choose from light/fair to medium and medium to dark.
SOFT TOUCH: Healthy, smooth, touchable skin begins with Eucerin® Everyday Protection Face (SRP: $9.49 for 4 fl oz) and Body Lotion (SRP: $9.49 for 13.5 fl oz) with SPF and antioxidant Vitamin E to defend your skin all season long. Add a fresh and subtle summer fragrance with new NIVEA® Happy Sensation Body Lotion (SRP: $5.99 for 8.4 oz), the feel-good moisturizer with Bamboo Extract and Orange Blossom Scent, and don't forget to sooth your skin after a day in the sun with Aquaphor® Healing Ointment Advanced Therapy (SRP: $5.49 for 1.7 oz tube, $8.49 for 3.5 oz jar).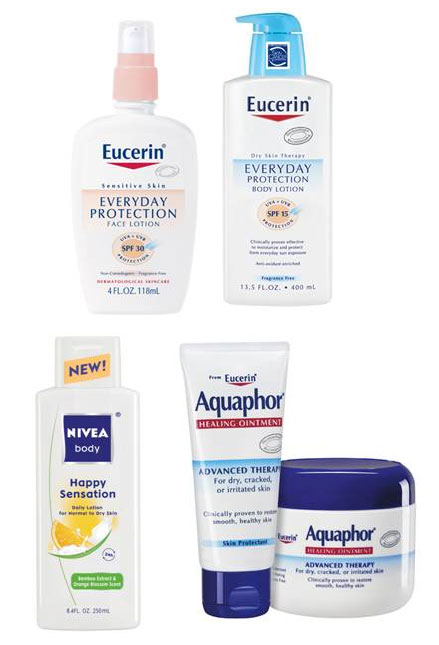 SUMMER LOVIN': Turn up the heat this season with kissable lips. NIVEA®'s A Kiss of Moisture with SPF4 and A Kiss of Protection with SPF30 will get your pucker ready for all of summer's great kisses. (SRP: $2.49 each)
For further information on NIVEA products, visit www.NIVEAusa.com
For further information on Eucerin products, www.eucerinus.com
All products are conveniently available at www.Amazon.com , all food, drug and mass merchandisers nationwide.