All Posts Tagged With: "Cosmetic Bags"
COVERGIRL releases limited edition cosmetic bag collection with tredsetting accessory company, LeSportsac. Have you tried their travel bags and makeup bags, they are amazing and the best. Marta Walsh loves!:)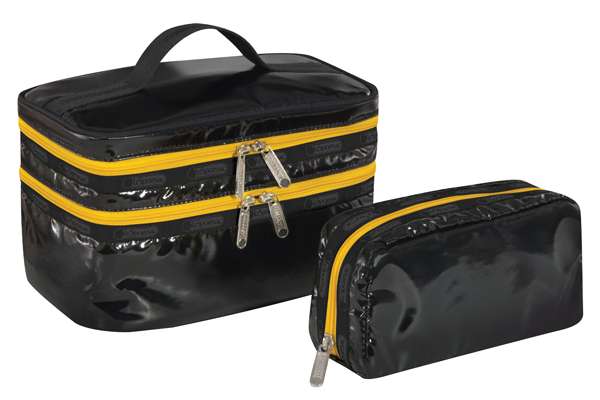 Taking inspiration from the slender yellow tube of COVERGIRL LashBlast Length Mascara containing Elasta-Nylon formula, COVERGIRL launches the latest beauty accessory, a limited edition LeSportsac nylon cosmetic bag designed by legendary makeup artist and beauty guru Pat McGrath.
GIVEAWAY: Watch Marta's Vlog and enter to WIN 3 LeSportsac makeup bags! 1 lucky winner gets all 3: 7212 Pencil Case, 7158 3-Zip Cosmetic, and LeSportsac Cosmetic Case Page Train Case in Passion Fruit patent.
Just recently, Kourtney Kardashian gifted every guest at her baby shower with LeSportsac bags.
How To Enter to WIN:
1. Watch the LeSportsac Makeup Bag giveaway video HERE!
2. SUBSCRIBE to TalkingMakeup's YouTube Channel! You MUST be a subscriber to win.
3. Leave a comment in the comment area ON YOUTUBE!
Good luck! xoxo Marta Walsh
See the 3 LeSportsac makeup bags Talking Makeup is giving away!
Trina luxury cosmetic bags joins the Nordstrom accessory department on it's anniversary events on July 17th nationwide.
Trina, a line of fashionable cosmetic and travel cases, will be hitting the shelves of Nordstrom at the Anniversary Event and Fall Preview starting July 17th. To celebrate the debut of Trina in Nordstrom locations across the U.S. all bags will be priced at 40% off for the first two weeks on shelves.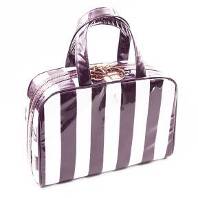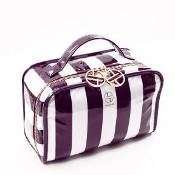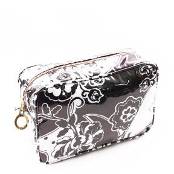 The Trina 2009 Fall/Winter Collection offers a mix of modern youth and classic sophistication. With high-fashion and practicality in mind, the collection features sleek fabrics that bring elements of playfulness with rich berry toned shades and chic gold detailing.
I'm excited to share with you my interview with Linda Pilkington of Ormonde Jayne Perfumery London.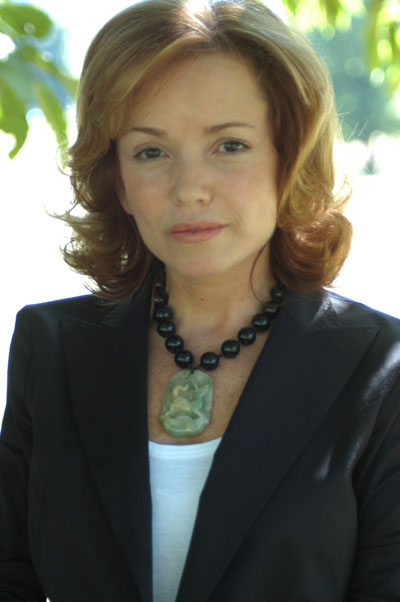 Linda Pilkington
In this interview Linda Pilkington talks to Marta Walsh about her fascination with perfumes, the Ormonde Jayne store on 28 Old Bond Street London experience, her inspirations behind Ormonde Jayne perfumes, reveals which celebrities are fans of Ormonde Jayne, and confesses about her love for gardening and cooking.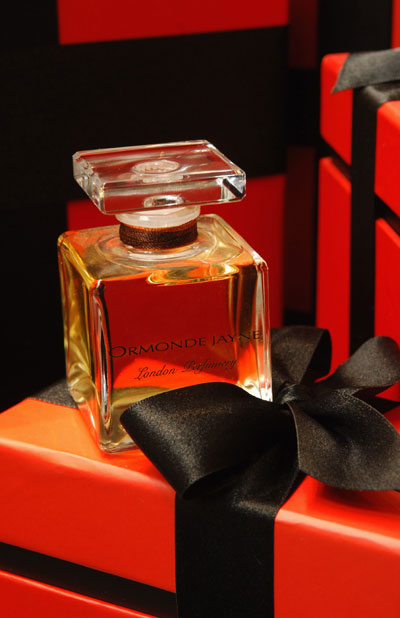 Marta Walsh: When did your fascination with perfumes begin?
Linda Pilkington: When I was 12 years old, my mother gave me my first bottle of perfume. I was actually more enthralled with the bottle than the perfume itself & you can imagine when you are 12, it's like having a bottle of treasure. It was Madame Rochas and the perfume was this lovely dark cognac colour and the bottle was made of cut glass and about six inches tall. I had spent a lot of time staring longingly at the bottle before my mother gave it to me. Our parents always encouraged us to make our things and give them as Christmas and birthday presents and we were given a lot of hobby books. I spent a lot of time making presents of candles and chocolates when I was young!
If you like everything Juicy Couture then check out the Juicy Couture Trifold Velour Cosmetic Case.  Comes in three colors: grey/white, red/blue, and sky/pink and has a Gothic -print Juicy logo on the front. 
Juicy Couture Trifold Velour Cosmetic Case is backed with a J-stitched heart applique.  Inside 3 roomy zip pouches.  Other features: Velcro flap closure, cotton lining.  Dimensions: 8″W by 8″H x3″D.  Cost: $75. 
Kate Spade Coal Medium Heddy Cosmetic Case is a super glossy cosmetic case that is trimmed in leather ans has an interior zip pocket.  Other features: top zip closure, cotton twill, and PVC with leather trim. 
Kate Spade Coal Medium Heddy Cosmetic Case was created by fashion designer Kate Spade and comes in three colors: Kelly Green, chocolate, and black.  Cost: $70. Size: 9 1/2 W x 5 1/2 H x 3 D.
If you are obsessed with makeup you might be into makeup bags.  Isabella Fiore Live to Love Cassey Cosmetics Bag is a chick way to carry your makeup around.
Isabella Fiore's cosmetics bag is a distressed leather bag that has a tattoo inspired print and embroidered artwork on the front and a removable wristlet strap.  Other features: it has a top zip closure, interior zip pocket, and it is made with leather.  Cost: $195.