All Posts Tagged With: "Trina"
Trina luxury cosmetic bags joins the Nordstrom accessory department on it's anniversary events on July 17th nationwide.
Trina, a line of fashionable cosmetic and travel cases, will be hitting the shelves of Nordstrom at the Anniversary Event and Fall Preview starting July 17th. To celebrate the debut of Trina in Nordstrom locations across the U.S. all bags will be priced at 40% off for the first two weeks on shelves.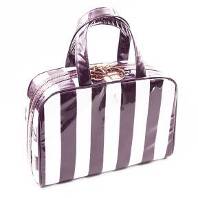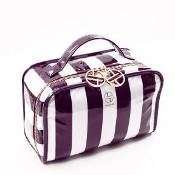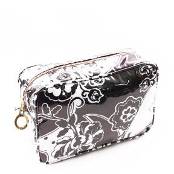 The Trina 2009 Fall/Winter Collection offers a mix of modern youth and classic sophistication. With high-fashion and practicality in mind, the collection features sleek fabrics that bring elements of playfulness with rich berry toned shades and chic gold detailing.
What Kimora Lee Simmons Loves is a Trina On the Loose Train Case!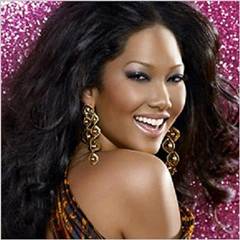 What can you get someone that has everything they want? A trendy make-up bag of course! The Trina On the Loose Train Case ($65.00) adds a touch of fierceness, so you can carry around your makeup in high-fashion style!
Add a little fabulosity to your life, just like Kimora Lee Simmons with Trina!