I'm excited to share with you my interview with Linda Pilkington of Ormonde Jayne Perfumery London.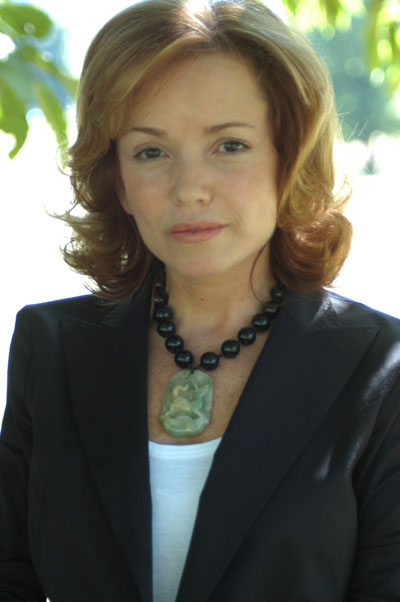 Linda Pilkington
In this interview Linda Pilkington talks to Marta Walsh about her fascination with perfumes, the Ormonde Jayne store on 28 Old Bond Street London experience, her inspirations behind Ormonde Jayne perfumes, reveals which celebrities are fans of Ormonde Jayne, and confesses about her love for gardening and cooking.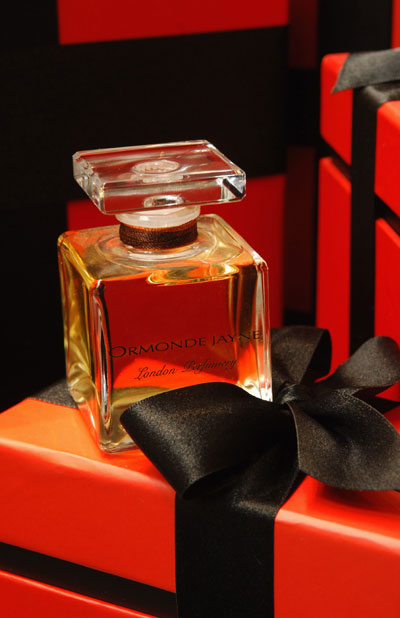 Marta Walsh: When did your fascination with perfumes begin?
Linda Pilkington: When I was 12 years old, my mother gave me my first bottle of perfume. I was actually more enthralled with the bottle than the perfume itself & you can imagine when you are 12, it's like having a bottle of treasure. It was Madame Rochas and the perfume was this lovely dark cognac colour and the bottle was made of cut glass and about six inches tall. I had spent a lot of time staring longingly at the bottle before my mother gave it to me. Our parents always encouraged us to make our things and give them as Christmas and birthday presents and we were given a lot of hobby books. I spent a lot of time making presents of candles and chocolates when I was young!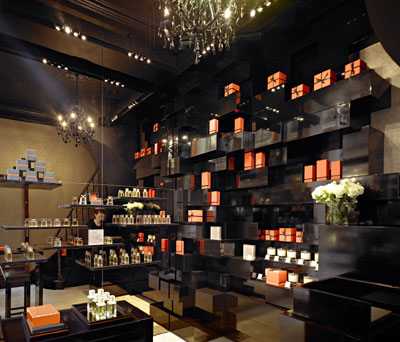 Ormonde Jayne Perfumery store on 28 Old Bond Street London
MW: How did the concept for an Ormonde Jayne London Perfumery store come about?
LP: There was never a moment when I sat down and wrote a business plan with the idea of opening a perfume house. Ormonde Jayne has come about through a series of circumstances and nothing more than happenstance. Ten years ago, I bumped into an old friend who knew me from childhood and his first question to me was "Do you still make all those smelly things that I remember from when you were a child?" My friend was now working for Chanel Fine Jewellery and he was very keen for me to help him reset some scented candles that he had bought that weren't burning very well. It was a very simple thing for me to do and once they were finished and burnt away, he asked me to create my own scented candle for his store. At this point Ormonde Jayne the company was created so I could write an invoice to charge for my services.
MW: Which celebrities are fans of Ormonde Jayne?
LP: Goldie Hawn, Ashley Jensen, Will & Jada Smith, Emma Thompson, Bryan Ferry, Elton John
MW: Can you tell us about the Ormonde Jayne store experience on 28 Old Bond Street in London?
LP: Each of our clients is treated like an A1 celebrity and it has always been this way. We take the view that anyone who has taken the effort to come to our store deserves the full Ormonde Jayne experience. Our staff are highly trained and knowledgeable on every aspect of each of the products and the clients sit down in a very relaxed atmosphere, and in a very unhurried time, are introduced to the perfume library. Nearly every customer becomes a loyal customer of Ormonde Jayne.
MW: What inspires you when creating scents?
LP: It could be anything from an abstract paining to a walk in a rice paddy field in Laos. My starting point is usually directed at they type of scent I feel is missing from my library. It is important to have very good examples of all the different aspects of all the different perfume families represented.
MW: My favorite fragrances from the Ormonde Jayne perfume collection are Ta'if and Champaca. Can you tell us a bit about the journey of creating these two exquisite perfumes?
LP: Champaca by Ormonde Jayne was created nearly seven years ago and came about after I received a sample of Champaca Absolute which is a small orange flower from India. It was an exquisite sophisticated perfume and I thought long and hard about the natural harmony of such a flower.
MW: Ultimately it was a formula that relied on the natural aura and smell of India – the smell of basmati rice and tea. I used a similar philosophy and idea for Ta'if by Ormonde Jayne. LP: The ta'if rose is grows 5,000 feet above sea level in a small town in Saudia Arabia. When you get to this dusty hilltop town you are welcomed with lavish plates of dates and oranges. This struck me again as the natural harmony of such a flower and that is why in Ta'if the first three notes are ta'if rose, orange blossom and dates.
MW: The Ormonde Jayne perfumes are nothing like I've tried before. The scents seem to develop on me beautifully throughout the day without ever smelling too overpowering. How do you go about sourcing the perfume notes that go into your perfumes and what makes them different?
LP: Every perfume house has their own trademark that sets it apart from all the other brands. Ormonde Jayne perfumes are known for their complexity, but they are never overpowering. This is down to a personal love of certain ingredients which go into each of the formulations, except for Tolu. We also allow a very long maturation period where the perfumes are sitting in a dark cool room for up to three months. Whenever we are thinking of launching a new perfume we make a point of searching for that exquisite ingredient that no one else has which is rare and often reassuringly expensive.
MW: Which perfume out of the Ormonde Jayne perfume collection is your personal favorite?
LP: They are all my babies – it's like asking which one is your favourite child! I wear all of them but it very much depends on the occasion – I tend to veer towards Frangipani & Ta'if quite a lot at the moment but if I am going to a perfume convention, I go for my more abstract perfumes like Champaca and Ormonde Woman …really just to show off!
MW: What is new with Ormonde Jayne London Perfumery this year?
LP: Isfarkand which won Wallpaper* Magazine's 'Best Scent' Award is our best seller and all the men have stayed loyal. On July 1st we will be launching the Isfarkand Shampoo & Body Wash to match the Eau de Parfum. Like the rest of the Bathing range, it will be free of parabens, sulphates, petrochemicals, GM ingredients, colourings and mineral oils, so men can jump in the shower use the Isfarkand Shampoo & Body wash and then spray the perfume afterwards and beat the girls off with a stick! For the ladies, we are about to launch the Orris Noir Replenishing Body Lotion & the Orris Noir Hydrating Shower Creme. Up till now, this was the one scent missing from the Bathing Range and it is an intoxicatingly spicy oriental which has proved very popular. The new Ormonde Jayne website and online boutique will be going live in July and customers will be able to purchase in their own currency worldwide. We are working on a perfume right now which we hope will be completed this year but it's too early to disclose all the details or its name about it as it's not yet finished. But what I can tell you is that the principal ingredient is a rare and reassuringly expensive oil (30,000€ per kilo). As a young innovative company we are always looking for new ways to wear perfume and as soon as the new perfume is ready I will let you know everything!
MW: What is the best thing about being part of Ormonde Jayne?
LP: Waking up every morning and looking forward to your working day ahead.
MW: What passions do you have besides perfumes?
LP: Gardening & cooking for my two very young sons.
It was a pleasure interviewing Linda Pilkington of Ormonde Jayne Perfumer! Check out their websire here: http://www.ormondejayne.com/