Kaz Amor the talented celebrity colorist & partner at the Warren-Tricomi Los Angeles salon who I met in LA backstage during LA Fashion Week and who I got to interview back in 2008 is on MTV Hired. Kaz is the sweetest guy. When we met he invited me to the Warren-Tricomi Melrose Place in West Hollywood location to color my hair the next morning.
Watch Kaz Amor on MTV Hired. Starting Tuesday June 1st, 2010, MTV Hired will air at 4pm daily.
I thought to re-publish my interview with Kaz Amor which then was published in Talking Makeup's celebrity beauty interviews section www.beautyinterviews.com
In this interview Kaz talks about how he got into hair design, meeting Joel Warren on a flight and their partnership, working with Prince, and what it takes to maintain a long term success as a hair stylist.
Marta Walsh: When did your interest in hair design begin?
Kaz Amor: I was at a party for Julie Chrisy in London and my friend that took me there was a hairdresser. That was my first introduction to the world of hair.
MW: What was your biggest break as a professional hair stylist?
KA: My biggest break was when I was named Color Director for Sebastian and got to travel the world doing what I love to do.
MW: How did your partnership with Warren Tricomi Los Angeles Salon evolve?
KA: I was on a flight from New York to Los Angeles and I was sitting next to Joel Warren in business class. We started talking and our partnership was born.
MW: How would you describe the Warren-Tricomi Los Angeles Salon experience?
KA: Since of the location in West Hollywood, we wanted to find a balance between rock and roll and organic. The feeling when you come here is warm and inviting yet energetic – you feel that it is somewhere you would hang out with your friends.
MW: Which hair styles are you most known for?
KA: My style is soft, natural lifestyle color.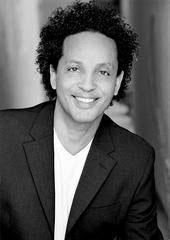 Kaz Amor
MW: What have been some of your most memorable celebrity collaborations?
KA: My most memorable celebrity collaboration I would have to say was working with Prince. It was one of my first experiences working with a celebrity and taught me what to expect.
MW: What does it take to maintain a long term successful career as a hair stylist?
KA: Always challenge yourself and be on the pulse of fashion. I have my own atelier at my house and am constantly researching new styles and colors to make sure my skills are what they should be.
MW: What hair care products and tools you just can't live without?
KA: Can't live without a flat iron, Mason Pierson brush and Redken Quick Dry Hairspray.

Warren-Tricomi Los Angeles salon
MW: What is the best way to communicate with a hair stylist to get the cut or color we want?
KA: The biggest mistake people make is going to the salon when they are emotional. It is important to explain to your stylist your lifestyle whether it is work, family or friends.
MW: What are some of your favorite haircuts of all time?
KA: Bridget Bardot's haircut done by Carita. Peggy Moffit's cut by Vidal Sasoon . Rianna's classic bob.
MW: What is the most enjoyable part of your job?
KA: To see our stylists succeed.
MW: What's next for Kaz Amor?
KA: Developing great hair care for my clients.
It was a pleasure to interview Kaz you can learn more about him and Warren Tricomi salons by visiting: www.warrentricomi.com