All Posts Tagged With: "Dr. Jart +"
Best high end cushion compact foundation. And the winner is Dr. Jart+ Air Mesh Cushion Compact, scheduled to launch February 2017, $48, Sephora and Sephora.com. For days that you don't feel to put on your normal 'heavy duty' foundation (also when traveling) this is one is amazing.
Clean and minimal is in – so why shouldn't your makeup application be the same?  To achieve this, many are turning to mesh cushion compacts to create a natural, clearer-looking complexion.  The travel-sized product provides moisture, prevents contamination or dry out, and is easily controlled so your hands aren't left messy and your skin, flawless. Introducing two new cushion compact launches from Maybelline (January 2017) and Dr.Jart+ (February 2017).
Dr. Jart+ Air Mesh, launching February 2017, $48, Sephora and Sephora.com
Excited to try these beauties by Dr. Jart+ Skincare. Will keep you posted. Find Dr. Jart+ on Twitter @DrJartUS x
Dr. Jart+ Skincare shown in photo:
V7 Cleansing Foam
Giving this new at Sephora Skincare products by Dr. Jart+ a go. Products are made in Korea. If you're into good quality Asian skincare this one is for you. Both products in image below are Multi_Action Skincare + makeup one is SPF 45 and the other SPF 25. It's looks a bit like tinted moisturizer. I use it under my foundation and face powder as a good primer.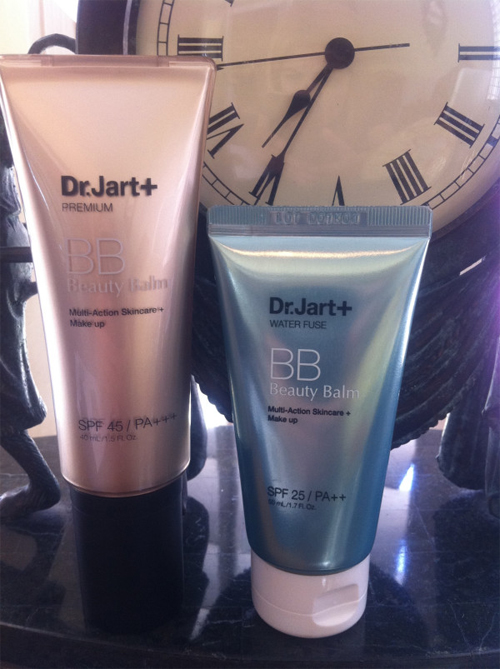 Dr. Jart + skincare. L to R: Premium Beauty Balm SPF 45 PA+++ and Water Fuse Beauty Balm SPF 25 PA++
What it is formulated WITHOUT: