Hair Trend report 2010 with Advanced Techniques Salon Professional Haircare. Avon Global Stylists Advisors worked backstage at Charlotte Ronson's Fashion Show, where they interpreted the clothing designs to create a simple, girly style that any woman could wear. With just a few Advance Techniques products, the team teaches us how to transform bland hair to beautiful styles.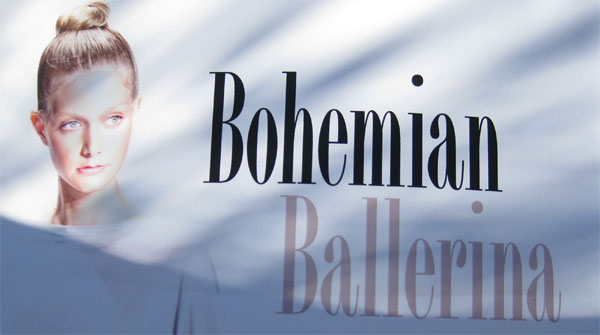 The hairstyle: Bohemian Ballerina. "Create a fresh, young wispy look to amp up simple designs in your wardrobe this season."-Tippi Shorter
Hair Tutorial
1 . Prep wet hair from root to tip with Volumizing Mousse to enhance the natural shine and create volume. Using the Cushion Brush, blow dry hair section by section to distribute the product and create natural texture.
2. Gather the hair tight to form a ponytail at the back crown of the head and secure with a ponytail holder, keeping all sides flat. Holding hair at the end of the ponytail, twist the hair firmly in one direction to form a knot into a spiral. Secure with bobby pins.
3. On the sides, "muse" the little wispy hairs to play up the natural texture. Lightly spray with Hair Spray to complete the style and hold in place.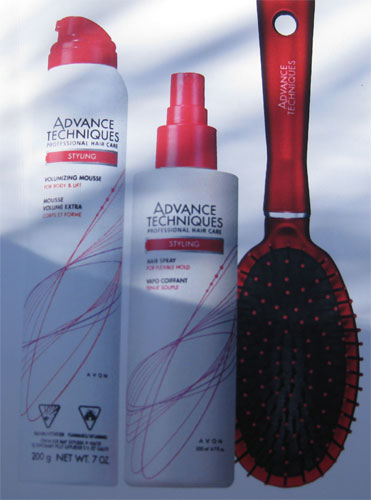 Accessorize with a Part
"Don't clutter your style with headbands and accessories, make a statement with a clean, defined part."-Anthony Barrow
1. To create the perfect canvas for a defined part, start with clean, smooth hair by applying Dry Ends Serum (Marta's all time favorite) to the ends f your hair and Super straight Smoothing Balm from root to tip.
2. Using the Large Barrel Brush, blow fry hair straight. Use a comb to create a defined part on the side of the head.
3. Pull all hair into a tight, sleek bun at the back of the neck to make the part really stand out. Spray a light mist of Mirror Shine Spray to create a highly sheen finish.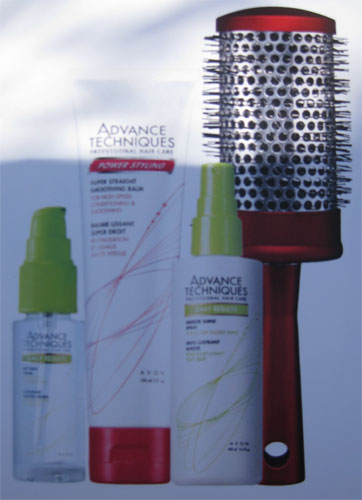 Wavy Volume
"Pump up the volume of your soft, romantic tresses with edgy, high-fashion style."-Allen Ruiz
1. Begin this look by smoothing Volumizing Mousse through damp hair root to tip.
2. Create soft curls by setting hair with Pillow Curlers. Spray a light mist of Hair Spray to ensure hair will hold curl.
3. Remove the curlers. Flip hair over front of head and a layer of Hair Spray to create extra volume and hold. Run fingers through hair to loosen curls for a soft finish.
Sleek and Sophisticated
"Take your style from shabby to chic with this sophisticated twist on the classy pony."-Tippi Shorter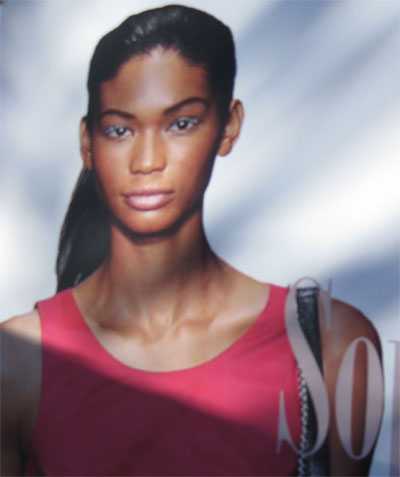 1. Prep damp hair with Moisture Sleek Smoothing Serum. Dry hair using the Vent Brush to enhance shine and create a smooth finish.
2. Apply a small amount of Shaping Gel to dry hair from root to mid-shaft. Pull all hair to the back of the head, securing with an elastic band.
3. Take a small bunch of hair and twist around the base of the pony, securing with bobby pins. Finish the look with a light mist of Hair Spray to keep all strands in place.
Crown of Volume
"Straight, sleek hair has taken a back seat to texture, wave & movement. The look this season is in your-face attitude and edgy rock & roll texture."-Anthony Barrow
1. Smooth an Anti-Frizz Capsule on damp hair to create the perfect foundation for building frizz-free texture. Layer Volumizing Mousse on hair to give your tresses the extra boost they need.
2. Blow dry hair in small sections with a Round Brush. Wrap hair tightly around the barrel and aim hot air directly on the hair until dry.
3. Once all hair is dry, backcomb the top section and pull back to the center of the head, securing in place with bobby pins. Take the remaining hair and secure in a loose, messy bun at the nape of the neck. Finish the look with a light mist of Hair Spray.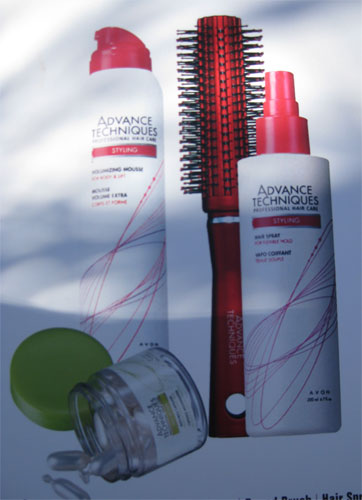 All products mentioned in this post by Advanced Techniques Salon Professional Haircare by Avon. Available exclusively through Avon Representatives. To locate an Avon rep, call 1-800-FOR-AVOn or visit www.avon.com