Fusion Brands Inc., the parent company of FusionBeauty, the international beauty brand, has announced today that it has signed world-renowned beauty Kim Kardashian as the face of FusionBeauty Colorceuticals collection. Kardashian will represent the renowned LipFusion franchise as well as the launch of the highly anticipated Illumifill Line Filling Luminizer.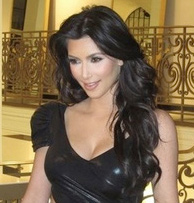 "Fusion Beauty is a smart, sexy, forward-thinking company that continues to push the boundaries of the beauty industry," says Kardashian. "I deeply admire them for their beauty innovations and commitment to philanthropy and I'm so excited to represent a brand that I have been a long time fan of."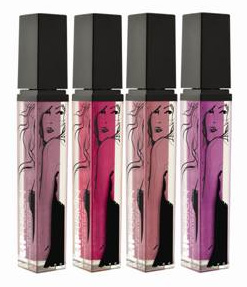 LipFusion Capsule Collection
Kim Kardashian's campaign with FusionBeauty will launch this spring 2010 with print advertisements in leading fashion and beauty publications as well as several in-store appearances on behalf of the brand at soon-to-be-announced locations around the United States.
"We are thrilled about this partnership," states Caroline Pieper-Vogt, Chief Executive Officer of Fusion Brands Inc. "As a confident, passionate and driven woman, who is beautiful both inside and out, she perfectly embodies the brand and will be a source of inspiration and empowerment for all FusionBeauty women."
"Kim appeals to women of all ages and demographics," adds Roslyn Griner, Senior Vice President of Marketing and Business Development. "As an international beauty brand we were looking for an ambassador who all women can connect with and Kim has that inimitable universal appeal."
Kardashian first partnered with Fusion Brands this past October for the launch of their breakthrough long-term lip plumping gloss, Lipfusion Infatuation. She hosted a hugely successful launch event at Sephora Hollywood where thousands of fans came out to have her sign the product and see her present a check on behalf of the brand to the Seven Bar Foundation, a non-profit organization that raises funds globally for microfinance institutes while creating awareness of the power and effectiveness of microfinance as a poverty alleviation tool for women.
Kim Kardashian is a big fan of the brand new LipFusion Capsule Collection especially because of its amazing charitable component. The "Luxe Boudoir" collection consists of four new vibrant LipFusion Color Shine glosses with shimmer effect to commemorate FusionBeauty and Seven Bar Foundation's "Kiss Away Poverty" campaign where one dollar of every sale of LipFusion Color Shine, LipFusion Clear and LipFusion Infatuation glosses is donated to the organization to help empower women to get out of poverty through microfinance. (The "Luxe Boudoir" collection will be available at Sephora, Ulta, Dillards and other retailers nationwide retailing for $29 USD.) The brand new LipFusion Capsule Collection
Visit www.fusionbrandsinc.com for more details.