All Posts Tagged With: "Wonder Woman"
Just last week the news was released that Israeli actress, Gal Gadot, will play the role of Wonder Woman opposite Ben Affleck and Henry Cavill in the upcoming movie Batman vs. Superman. While the former Miss. Israel model turned actress is clearly stunning, she let us in on a few beauty secrets to keep her skin and hair looking flawless.
Gal said, "With the type of work I do, it is extremely important to take care of, and maintain my hair and my skin. Getting my hair styled and make up done several times a week can definitely affect the health of my hair and skin! My top 5 favorite beauty products are:"
1. Vine Vera's Resveratrol High-Potency Vitamin Cream from the Cabernet Collection: I love using this cream because it helps keep my skin looking hydrated and glowing all day long.
In Marta Walsh's makeup bag. How cool is the MAC Wonder Woman makeup bag?!! Ha:) Inside & out.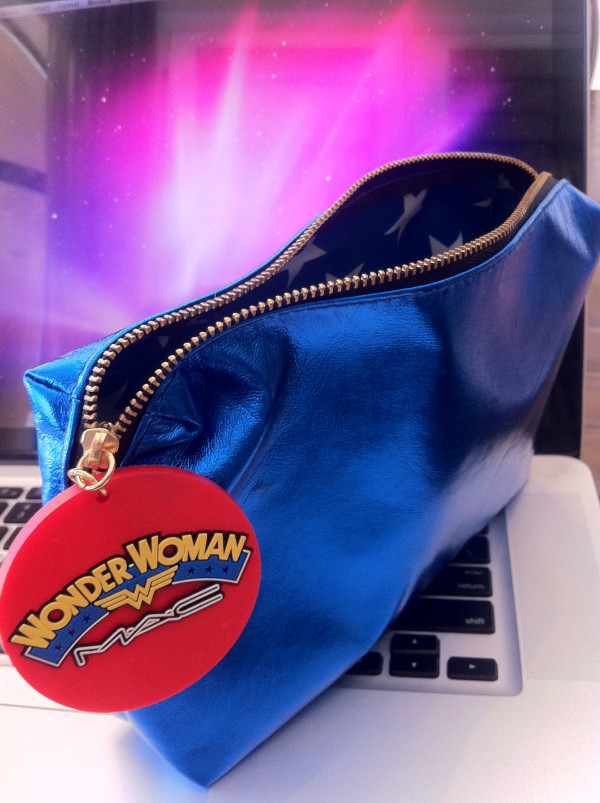 MAC Wonder Woman Makeup Bag
..and inside Marta Walsh's makeup bag…