NEW Hot Makeup: Lipgloss. MAC Viva Glam Lipglass in Viva Glam Gaga and Cyndi.

L to R: MAC Viva Glam Lipglass GAGA light blue pink and MAC Viva Glam Lipglass CYNDI mid-tone dirty coral. PREMIERING FALL 2010 FOR SIX MONTHS ONLY! ($14.50 U.S./$17.50 CDN)
By MAC: Wham up the GLAM in VIVA GLAM! Ladies and gentlemen, we give you the sensational Cyndi Lauper and the electric Lady Gaga! The uninhibited new voices behind MAC's new "From Our Lips" campaign, designed to speak to the challenges women face as the fastest new group affected by HIV/AIDS around the world. The MAC AIDS Fund and the VIVA GLAM program are the heart and soul of MAC Cosmetics. Established in 1994 to support men, women and children affected by HIV/AIDS globally, VIVA GLAM I, II, III, IV, V, and VI were launched as continuous shades and have achieved tremendous success over the years. Fall 2010 sees two new Lipglass shades, introduced by our audacious superstars for a limited six months on counter.
MAC Viva Glam Lipglass in Viva Glam Gaga and Cyndi on counter starting September 2, 2010 through February 2011
Also look out for these NEW MAC makeup bags!
MAC VIVA GLAM CYNDI BAG
MAC VIVA GLAM GAGA BAG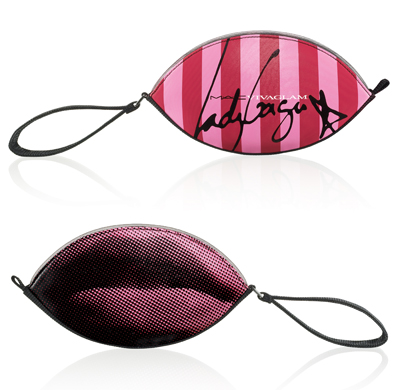 SUGGESTED RETAIL PRICE $28.00 U.S./$33.50 CDN
AVAILABLE NORTH AMERICA SEPTEMBER 2, 2010 AT M·A·C RETAIL STORES,