I'm super excited to share with you my interview with Sports Illustrated Swim and Victoria's Secret model, Jessica Pérez. Jessica is one of eight young models competing in the international Sports Illustrated 2011 Model Search and has been in the lead with more than double the votes until today. The winner is guaranteed a spot in the 2012 swimsuit edition! Jessica is from Costa Rica, and has lived in Ecuador and Honduras, before moving to the US. Jessica comes across as a very smart young lady with an incredible sense of humor and passion for life. Add all these to her stunning looks makes a perfect receipt for a rising star.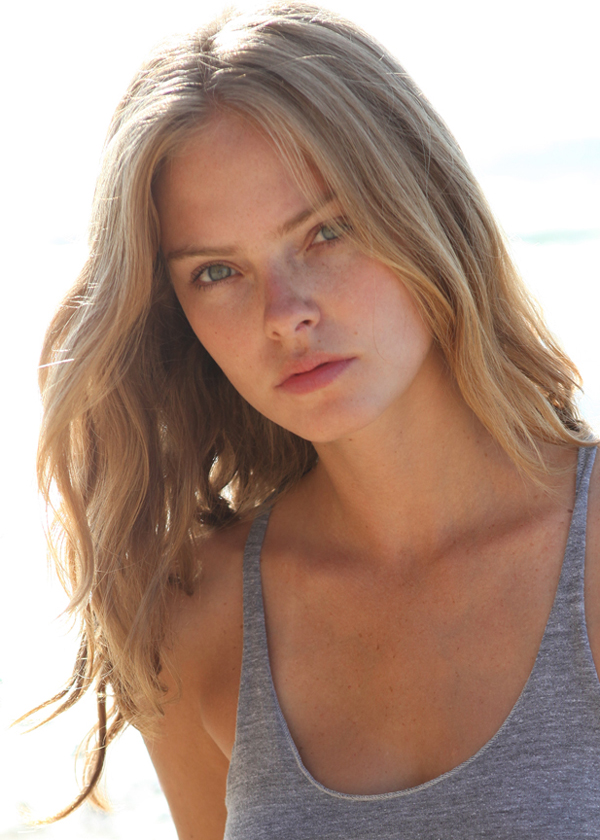 Sports Illustrated Swim and Victoria's Secret model, Jessica Pérez
Marta Walsh: Where do you call home?
Jessica Pérez: Hmm… that's always a tough question for me because my parents live in Ecuador so that's where the house that I call 'home' is, but I feel that Costa Rica as a country is my 'home.' I also feel New York is home since this is where I have my apartment.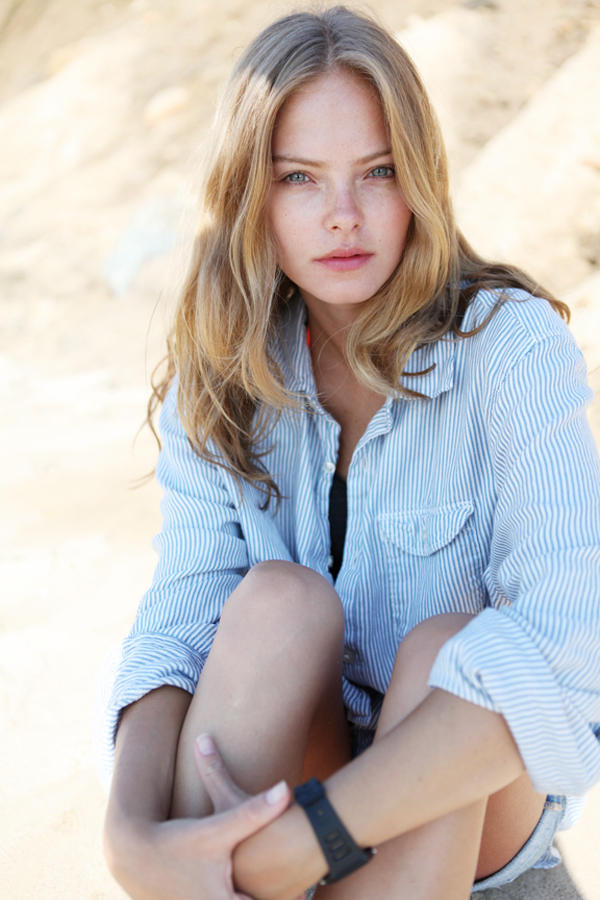 Jessica Pérez
MW: How did you get into modeling?
JP: I was shopping in Soho with a friend and we were standing outside of H&M when Calvin Wilson, who used to work at Trump Model Management, approached me and told me he thought Trump Models would really like me.
MW: How did your participation in the International Sports Illustrated 201 Model Search come about? Which other exciting modeling projects are you working on?
JP: I was on a job for Victoria's Secret shooting with Walter Chin and he told me that he also worked with Sports Illustrated a lot. He thought I was an ideal girl for them, so he called SI and told them about me. A couple months later, SI called my agency asking to meet me in person and a few months after that, casting asked me to participate in this contest.
MW: What advice can you give anyone interested in pursuing a career in modeling?
JP: I have a lot of advice! First is to take your job seriously and act professionally. Also, treat modeling not only as your career, but as your business–know what's going on with your finances at all times and be good about saving money when you can. Oh, and at least try to finish high school before pursuing it. Having an education will only make you smarter about your career.
MW: What does it really take to make it as a supermodel?
JP: I think it takes a lot of dedication, hard work, calculated decisions, and a passion for being in front of the camera.
MW: What's in your makeup bag (makeup and skincare & other)?
JP: Some people are shoe people, others are bag people, I am a cosmetics queen! I absolutely LOVE cosmetics.
Ok, so here are some of my favorite things:
Kerastase Nutritive Gloss for the hair: I love the smell of Kerastase products and I find most of them to be light on the hair but still work really well.
Bioderma makeup remover: This is great for your skin; it doesn't dry it out at all and really removes all the makeup from your pores.
Replenix CF serum: I use this at night; it's supposed to help with rejuvenating skin.
Aveeno SP15/Oil of Olay SPF15: I always use a daily moisturizer with SPF 15 to delay wrinkles!
Laura Mercier concealer: I think this is one of the best brands for concealers/foundations.
NARS The Multiple: I love products that have more than one use; I use this as a blush, lipstick, and sometimes as an eye shadow.
Palmer's Cocoa Butter: This is great for the body, it leaves your skin looking and feeling moist but not greasy.
Clean & Clear acne wash: I use this every day in the shower to help prevent breakouts.
I could probably go on forever so I'll stop for now!

Jessica Pérez
MW: What does beauty means to you?
JP: Beauty means feeling good about yourself, having confidence, and being good to other people. I think from modeling I've learned that an attractive person can suddenly look so ugly to you if their personality or the way they treat other people isn't pretty.
MW: Who are your favorite designers and how would you describe your style?
JP: I love VPL, Marc Jacobs, Catherine Malandrino, and Chloe. I think my style is very low-key, casual, and a little bohemian. I like bright colors and colorful patterns a lot.
MW: How do you really keep in shape?
JP: I work out mostly with my personal trainer Justin Gelband and I also do yoga and I run. Mato Novakovik, another trainer of mine, taught me to like running, which I thought would never happen!
MW: Which movie you've ever watched on a date?
JP: Be Kind Rewind—I had a really good feeling while watching this movie and it made me laugh so it was a good one for a date.
MW: Madonna or Lady Gaga?
JP: Madonna hands down—I grew up listening to Madonna.
MW: What one or two things some people may not know about Jessica Perez?
JP: I felt really unattractive for most of my youth and I used to be debilitatingly shy as a kid…I think my parents still can't really believe how I turned out. Also, I still don't know how to drive a car!
MW: What and who inspires you in life?
JP: My parents! They are such hard workers and honest people, they are also incredibly intelligent but enjoy life so much. They both have a lot of energy and seem a lot younger than they are; they like to have FUN and I admire that.
MW: What's next for Jessica Perez?
JP: Oooohhh!! I'm not sure, I guess I'll have to be patient and wait and see?! I have recently been exploring the acting world a bit so I'm curious to see how far I can take that. As far as the modeling though, I hope to continue working a lot and traveling and becoming a better person and model.
It was a pleasure to interview Jessica Pérez thank you xx