Featured
I'm super excited because after all my hard work going to Real Estate School and passing the Real Estate sales license exam I've joined Russ Lyon Sotheby's International Realty in North Scottsdale the Pinnacle Peek Branch. Russ Lyon was my first choice to work for because they have an unparalleled reputation and a dominant presence in the North Scottsdale Luxury Real Estate market. And it's where I want to be! I'm now working on my new site www.martawalsh.com and it's coming along nicely. Hope you love!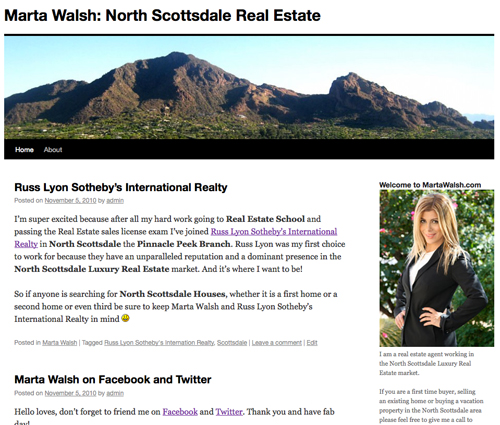 North Scottsdale Real Estate: Marta Walsh's New Site
So now I am a real estate agent working in the North Scottsdale Luxury Real Estate market. If you are a first time buyer, selling an existing home or buying a second home or a vacation property in the North Scottsdale area please feel free to give me a call to discuss your options.
Full contact details are available at: www.martawalsh.com
As you probably saw this past week I was featured in AOL Stylelist 100 bloggers unite for the Ralph Lauren Pink Pony Campaign to support a cure for cancer. Just wanted to share with you the outtakes🙂

Marta Walsh
When Marta Walsh was asked to participate in the Ralph Lauren 100 Bloggers Unite to support a cure for cancer and to mark the 10th anniversary of Pink Pony, Ralph Lauren's cancer research fund She said: I do! I will keep you posted with more details. Meanwhile, here's a sneak peek to one of the photos that might be featured in the campaign for this great cause. Hope you love <3

Marta Walsh founder & editor of TalkingMakeup.com, yours truly:)
Meeting NOH8 Campaign founders Jeff Parhsley and Adam Bouska and photographed for the cause was one of the most amazing things I've done so far on this planet. I've always wanted to be part of a revolution or a pioneer group that helps the world move forward and become better, smarter, more loving. So on one sunny day in Los Angeles this photo of Marta Walsh for NOH8 was born. Thank you Jeff & Adam you are my inspiration!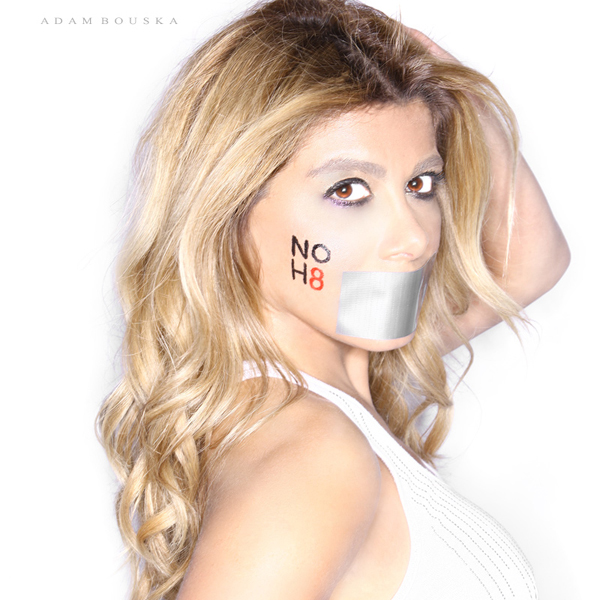 Marta Walsh for the NOH8 Campaign, photo by co-founder Adam Bouska (click image to enlarge)
BTW Stay tuned for my interview with NOH8 Campaign founders Jeff Parhsley and Adam Bouska. Love Marta Walsh
Marta Walsh's Hair: On my recent trip to LA I had to get my hair done before my photo-shoot for the NOH8 Campaign. BTW my photo for the NOH8 Campaign and my interview with founders Adam Bouska and Jeff Parhsley are coming up!! Now back to my blow out: I was super excited to schedule my very glamorous and photo-ready blow out with Gregory Russell at the Andy Lecompte Salon. It was around my birthday too so all was good:) I wanted to share with you the photo right after my blow out with Gregory. I mean, look at my hair! I LOVE it!!!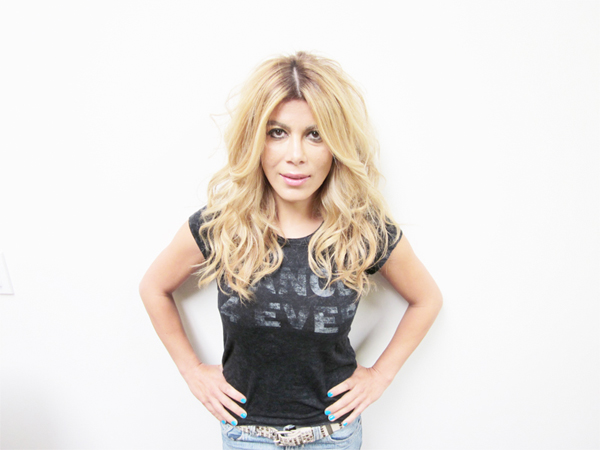 Marta Walsh. Hair by Gregory Russell at Andy Lecompte Salon. Products: Oribe Shampoo & Conditioner for Magnificent Volume and Oscar Blandi Volumizing Spray. The rest: Just Talent!
I stumbled upon this post in www.agent2magazine.com where I found out that TalkingMakeup.com made it to GLAM's Top Global Fashion Blogs in the United States! Yoohoo. I'm so excited!! Thank you, thank you, thank you!!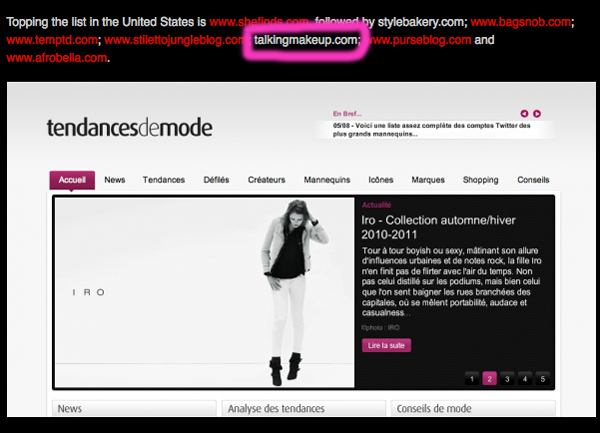 Sneak Peek: Behind the scene photos from Dolce&Gabbana's Motion Pictures new film "Quando, Quando, Quando". Also watch the trailer. I can't wait to watch the movie. I'm a huge Dolce & Gabbana fan!

Watch Quando, Quando, Quando –©Dolce&Gabbana Motion Pictures in Drama |  View More Free Videos Online at Veoh.com
Get The Look: Talking Makeup is excited to with you Lancôme Ambassadress Julia Roberts' makeup look details from the buzzed-about premier of Eat, Pray, Love, Tuesday, August 10, 2010. Julia's red carpet makeup was created by celebrity makeup artist Genevieve Herr who channeled a chic and modern look that played up Julia's light brown eyes and her sleek black ensemble.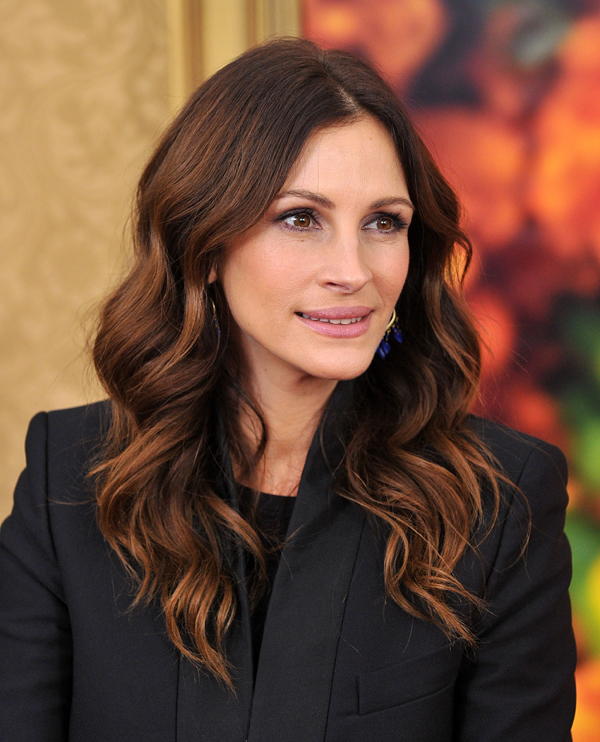 Julia Roberts' makeup look at the Eat, Pray, Love film premiere
Photo: WireImage
On my recent trip to LA I had the great honor to meet celebrity colorist Denis De Souza at Andy Lecompte Salon. At the beginning of this year I did a post about Rachel Bilson and her new hair color created by De Souza which attracted a huge following from Talking Makeup's readers. As a very inquisitive beauty editor with a good eye for spotting legendary talent this very handsome Brazilian born artist caught my attention.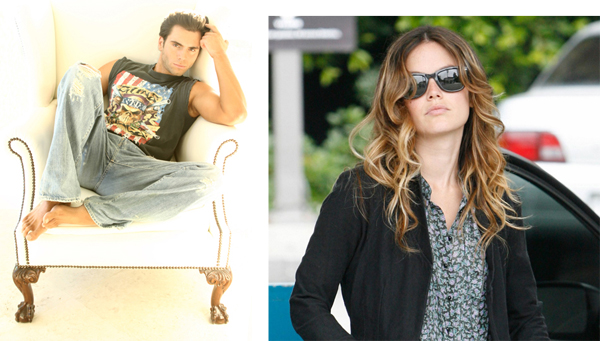 L to R: Celebrity colorist Denis De Souza, actress Rachel Bilson sporting the Brazilan Beach Hair Color done by talented Denis De Souza at Andy Lecompte Salon in LA
And of course my new discovery made me all 'fired up' for an interview. See, characters like De Souza inspire be because they take their art into a new level, they are innovators, or as I call it: they are a 'Style Genius'. I'm a sucker to new ideas and inventions and De Souza did just that. He invented a hair coloring method called: The Brazilian Beach Hair Color as seen on Rachel Bilson. Nylon Magazine has recently made an article titled: "who's your hair icon?", and miss Bilson was one of the mentions. Now, Denis De Souza is a new star born.
Today, August 5th, 2010, the Kardashian sisters announced their global partnership with leading international designer Bruno Schiavi and his apparel company, Jupi Corporation. Kim, Khloe and Kourtney will collaborate with Schiavi on a complete brand launch encompassing apparel, home and accessories. The initial range to include a women's RTW collection, handbags, belts, wallets and lingerie expected to be in-stores in 2011 in the US, Canada, United Kingdom, Australia and Germany.

L to R: Khloe Kardashian, Kim Kardashian, Bruno Schiavi
"We are excited to work with Bruno Schiavi in developing our first brand together," stated Kim, Khloe and Kourtney Kardashian. "His expert design sensibilities, his amazing creativity, and his genuine understanding of female consumers everywhere make him the ideal partner."