I'm excited to share with you my interview with Linda Pilkington of Ormonde Jayne Perfumery London. This is my second interview with Pilkington. My first interview with her was back in June 2009. With this one I feel I'm getting to know Pilkngton better.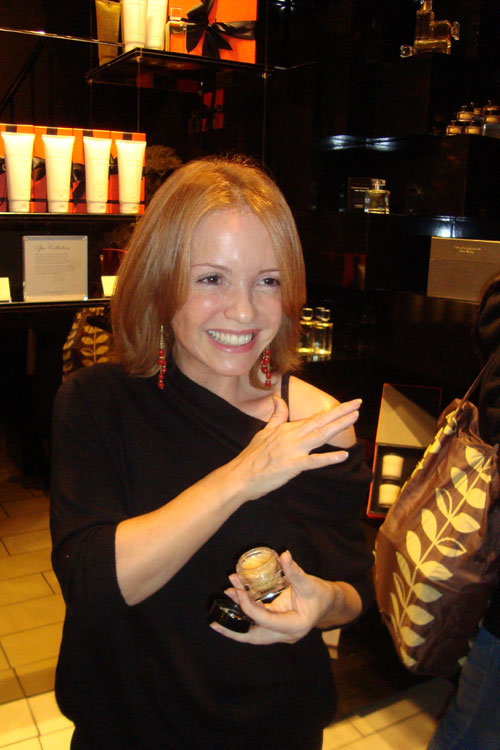 Linda Pilkngton
Photo by Nina Saville
In this interview Linda Pilkngton talks to Marta Walsh about her home in London. First memories of falling in love with fragrance. Scents she can't stand (believe it or not). The creative process behind Tiare the new perfume addition to Ormonde Jayne Perfumery London, and future plans. P.S. I was just invited to Linda Pilkngton's dream ultimate dinner party together with Emma Thomson, Goldie Hawn, and Barack Obama. I couldn't be more chuffed, as the Brit say, and feel happy just like the cat who got the cream:)
Marta Walsh: Where do you call home?
Linda Pilkngton: Home is Primrose Hill in London, a wonderful place to live and it's just 10 minutes from my studio to my left and 20 minutes to our shop in Old Bond St to the right. At the top of the hill, you can see the most impressive view of London including St Paul's Cathedral, The London Zoo & The London Eye.
MW: What were your first memories of falling in love with scent and perfumes?
LP: Perfume bottles were my thing. So beautifully elegant and they made my bedroom look grown up. I started thinking about perfume when one of my mother's friends made a comment about all the perfume bottles in my room and asked if I wanted to be a perfumer. It had never crossed my mind as I was 14 years old and at that time just wanted to marry David Cassidy!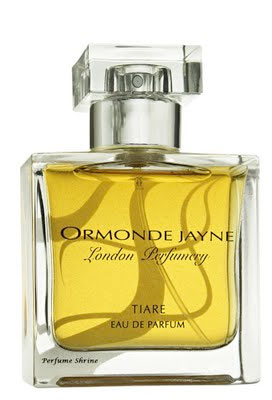 MW: What was the inspiration and creative process like behind Ormonde Jayne's latest perfume Tiare?
LP: We were searching for pure gardenia oil for quite a while and heard there was a good supplier in Columbia. After sending out half of the Columbian Chamber of Commerce to find the supplier, we all gave up after six months…but then, unexpectedly, we received a sample of the Tiare oil from Tahiti and it was truly in a class of its own. They had heard via the grapevine about our search and forwarded their own Tahitian gardenia. Seven months later, the perfume was launched.
MW: How would you describe Ormonde Jayne's Tiare? Who do you see wearing this perfume?
LP: The perfume is classic and it can be worn all year round, day or night. Men find it very attractive to smell and woman enjoy the power within it. Most of our Tiare clients are quite smart and sophisticated in their general overall taste. Someone who appreciates a very fine fragrance as much as a well made jacket.
MW: As a perfumer you must be sensitive to smells. Is there any smells you just do not care for?
LP: In perfume I do not much like an overwhelming amount of tuberose or vanilla. In gourmand I cannot take the smell of boiled cabbage or root vegetables.
MW: What advice can you give anyone interested in acquiring their signature scent for the first time?
LP: Ask for a lot of different samples and experiment. Smell your clothes the next day to see if the dry down is just as appealing. If a perfume become signature, it will linger in your closet and so you need to make sure you like it every step of the way.
MW: Who would you invite to your dream ultimate dinner party?
LP: My cousin Jeff, the artist in the family, he is fascinating, clever and very funny, Anouska Hempel for her quick wit, Keith Richards for a bit of rock n roll, Emma Thomson and Goldie Hawn for beauty and brains, Barack Obama for inside international info and Nicky Haslam for red hot gossip and you can come too.
MW: What was the first film you've ever watched on a date?
LP: It was not what I hoped for. The Boys From Brazil, a war time Nazi film, I didn't have to watch too much of the horror as I was very busy kissing.
MW: What is your favorite sound, restaurant, drink, travel destination?
LP: Bird song as I am always up with the dawn chorus which in London is unfailing & always very loud.
I love the restaurant Zuma for fine Japanese food. Mangal, an off the beaten track Turkish restaurant in East London's Hackney, has the world's most yummy grilled lamb chops.
I always love amaretto with crushed ice and black coffee with amaretto chocolate covered coffee beans.
And Egypt is my number one destination with a bullet… The pyramids, museums, great food, weather, diving, camel riding through the dessert and sailing down the Nile.
MW: What and who inspires you?
LP: I love style magazines, books, hotels, textiles and the sea. I admire Donna Karan, Anouska Hempel and I love Tom Ford.  Egyptian Kings and Queens.
MW: Which famous person/s would you love to work with creating their own signature perfume?
LP: Queen Nefertiti, the most beautiful of Egyptian Queens.
MW: What's next for Linda Pilkington and Ormonde Jayne London Perfumery?
LP: Lunch, I hope
I would like to thank for a brilliant interview. Visit the Ormonde Jayne Perfumery London official website www.ormondejayne.com to learn more about their perfume collection.