All Posts Tagged With: "Hairdo"
Get a new celeb-inspired 'do
This is a TotalBeauty.com hairstyles article
Find out how to recreate these sizzling summer hairstyles with expert tips.
With the second season premiere June 6th, 2010, Lifetime's Drop Dead Diva is a fan favorite on one of the most popular networks for women today. Celebrated comedian and actress Margaret Cho plays the outspoken and funny legal assistant Teri Lee, who is the right hand of lead character, Jane Bingum.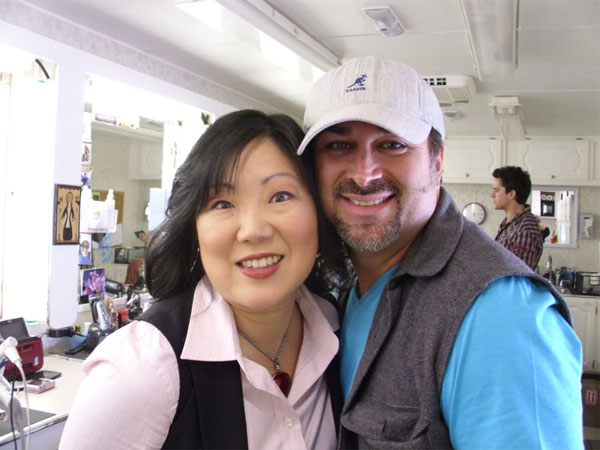 Looking to put some "diva" into your hairstyle? Series Hairstylist Richard Boggs reveals his insider trips and tricks on how to make your hair "drop dead" gorgeous with White Sands Haircare.
Margaret Cho has thick, course hair with a lot of natural body to support her easily styled tresses. "This makes her hair a dream for a long days shooting on Drop Dead Diva", explains on set celebrity hairstylist Richard Boggs.
Here's how to to get Actress Margaret Cho as "Teri"' hairdo:
Pantene Celebrity Stylist Danilo created Gwen Stefani's hairdo for the 2010 MET Ball.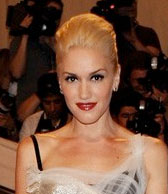 According to Danilo: "Gwen's dress was made from a gold, vintage thread fabric from the 30's, and we wanted to honor the ethereal flow by creating a chic silhouette from head to toe. I created a dramatic, contemporary twist inspired by Grace Kelly and the Hitchcock film goddesses."
The stars were out at the annual Met Ball at New York's Metropolitan Museum of Art, to help celebrate and raise funds for the opening of the Museum's 2010 Costume Institute Exhibit. Between thunderstorms, the weather was humid and hair stylists were challenged to create glamorous looks that were not only beautiful but also frizz-free. Hairstylist Mark Townsend created Rachel Weisz' hairdo for the ball.
The Hairstyle & Inspiration: "The theme of this year's Met Ball was "American Woman," and after seeing Rachel's Oscar de la Renta dress I knew that we should keep her hair down and sexy.
How To: Hair Tutorial
I started by adding a few drops of Moroccanoil Treatment to her hair, to condition and strengthen it while reducing drying time. This helped ensure a shiny, healthy look. Then I blow-dried her hair with a medium-sized, round brush.
Anthony Sorenson for Frederic Fekkai tended to the tresses of Margherita Missoni for the 2010 MET Ball. The Hairstyle & Inspiration: The Ballerina who was out all night. A grungy chic done-undone ballerina inspired up do, inspired by her Harry Winston Ruby and Diamond Headband.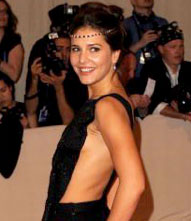 How To Get The Look: Hair Tutorial
He started by prepping the hair with Fekkai Coiff Océanique Tousled Wave Spray ($23) to create texture and loose waves.
Adir Abergel for Frederic Fekkai tamed the tresses of Elizabeth Banks. The Hairstyle & Inspiration: American Rock & Roll. A rough, peicey ponytail with undone texture and a bit of height.
How To Get The Look: Hair Tutorial
Abergel started out by using Fekkai Coiff Ironless Straightening Balm ($25) for frizz free texture. He then dried her hair with his hands. Once hair was completely dry, he drew a part down the middle.
David Babaii for Living Proof Full styles Kate Hudson's hair for the 2010 MET Costume Institute Gala. The Hairstyle & Inspiration: A day spent sun-bathing in San Tropez, elegant but a little flirty, not too coiffed to match her chic Stella McCarthy dress.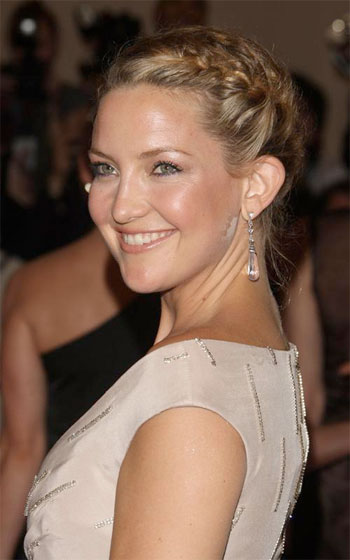 How to get the look: Hair Tutorial
First, David Babaii used Living Proof Full to give Kate Hudson's fine, limp blonde hair a thicker feel. He rubbed the product between his fingers to activate the ingredients and applied from the product root to shaft. He rough dried the entire head to add additional volume.
Renato Campora for Frederic Fekkai tended to the tresses of Jessica Alba. The Hairstyle & Inspiration: 1940's actress Dolores Del Rio, Romantic and modern.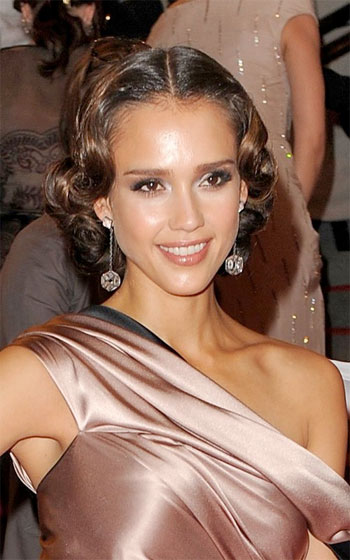 HOW TO GET THE LOOK: Hair Tutorial
On wet hair, Campora applied Fekkai Advanced Full Blown Volume Styling Whip ($23) throughout the head and then formed a middle part. Using a flat brush, he blow-dried the hair until completely dry.  With a 1 inch curling iron, he curled the entire head and pinned the curls up letting them dry for 5 minutes.
Renato Campora for Frederic Fekkai styled the locks of Kristen Stewart. The Hairstyle & Inspiration: The 1920's Era, a young modern undone look.
How To Get The Look: Hair Tutorial
On wet hair, Campora applied Fekkai Coiff Extra Control Styling Gel ($23) throughout and then formed a side part. He dried the hair and used his fingers to create a wave. Next, piece by piece, he pinned the back of the hair with bobby pins creating waves in the backwhile keeping the sides and front smooth.   To set the look, he sprayed Fekkai Coiff Sheer Hold Hairspray ($35).
Red Carpet Hair: Jennifer Lopez proves to me here that even with a 'bird's nest sitting on her hair' like hairdo she still looks gorgeous. Mind you, I love the look and would love to try this very  "Breakfast at Tifanny's Audrey Hepburn-esqe" inspired hairstyle myself. I suspect, Jennifer's hairdo is a more exaggerated version of it and no short bangs.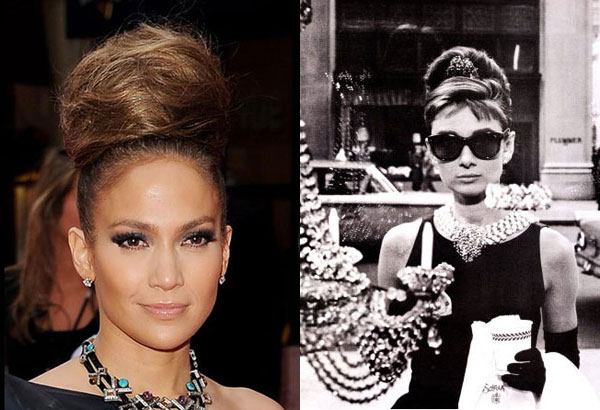 Jennifer Lopez's hairdo at the UK premiere of The Back-Up Plan. Do you love?
I also notice that JLO is literally dresses for the occasion and in her press junket trips she is well dressed for the country. In her Paris premiere she was looking very Bridget Bardot and very French.