Red Carpet Hair: Jennifer Lopez proves to me here that even with a 'bird's nest sitting on her hair' like hairdo she still looks gorgeous. Mind you, I love the look and would love to try this very  "Breakfast at Tifanny's Audrey Hepburn-esqe" inspired hairstyle myself. I suspect, Jennifer's hairdo is a more exaggerated version of it and no short bangs.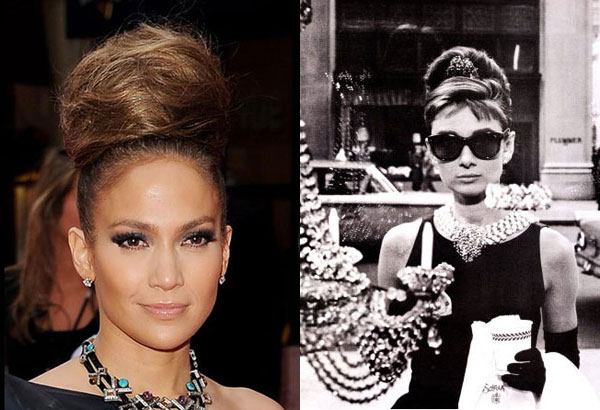 Jennifer Lopez's hairdo at the UK premiere of The Back-Up Plan. Do you love?
I also notice that JLO is literally dresses for the occasion and in her press junket trips she is well dressed for the country. In her Paris premiere she was looking very Bridget Bardot and very French.